Retirement Village
Ripponburn Home and Hospital
At a glance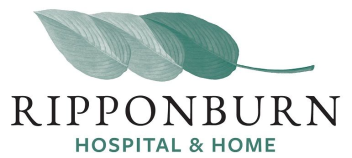 Name

Ripponburn Home and Hospital

Category

Retirement Village

Address

94 Kawarau Gorge Road
RD2
Cromwell 9384

Region

Otago

Phone

Fax

Email
Personnel
Manager

Julia Russell - 0274 335940

Sales Manager

Neil Bulling - 027 432 8978
Other services

The aim of Ripponburn Lifestyle Village is to encourage occupants to maintain their independence, with the up-to-date facilities and friendly, caring staff that combine to create a safe, community-like environment.
Upcoming Open Days
Upcoming Open Days
No open days are currently scheduled.
Agent's Details
Agent's Details
Details
Name
Neil Bulling
Address
94 Kawarau Gorge Road RD 2
City/Town
Cromwell 9984
Company
Ripponburn Lifestyle Village Ltd
Phone
(03) 445 0021
Fax
(03) 445 0022
Mobile
027 432 8978
Updated: 22 Feb 2022
Statutory Supervisor's Details
Statutory Supervisor's Details
Details
Name
Raylene McMeekan
Address
Ground Floor 329 Durham Street North
City/Town
Christchurch 8013, New Zealand
Company
Covenant Trustee Services Ltd
Phone
(03) 966 5820
Email
View Email Address
Updated: 22 Feb 2022
Composition of Village
Composition of Village
Type
Details
Unit (2 Bedrooms)
Total
16
Low Price
$400,000
High Price
$500,000
Garage
Yes
Tenure Terms
The Occupation Licence will grant you the right to exclusive occupation of the Unit for an indefinite period subject to your compliance with the terms of licence and while your health permits. The Licence will also grant you the right to receive certain services, and the shared right to use the communal facilities of the Village.
Service Charge Details
You will be required to pay a weekly fee, made up firstly of a Village Outgoings Charge which is a contribution to the operating costs of the Village (including rates, insurance, maintenance of grounds, exterior maintenance of Units) and secondly a charge for the residential care services provided to you while in occupation of your Unit.

The indicative amount for the Village Outgoings Charge is $85 per week inclusive of GST as at 1 April 2020.

Additional Service Charges will be negotiated with you, on the basis of the services requested by you, which may include meals, cleaning, laundry and personal assistance/care services.
Updated: 22 Feb 2022
Facility Features
Facility Features
Feature
Status
Details
Social/Recreational Programme
Yes
Community Complex
Yes
Emergency Call System
Yes
All of the Villas have a call-bell system installed in the master bedroom, bathroom and the lounge.
Newsletter
Yes
Pets In Residence
Yes
Ripponburn currently has 1 cat and various birds and gold fish
Negotiate To Bring Own Pet
Yes
Subject to Managers approval
Outings
Yes
Transport Available
Yes
Spa Pool
Yes
Craft Room
Yes
Library
Yes
Games Room
Yes
Lounges
Yes
The Units have a modern kitchen with stainless steel appliances, and open plan living with the lounge and dining room combined.
Gardens
Yes
The newly developed grounds have underground irrigation system installed. All of the grounds and gardens are maintained by Ripponburn personnel.
Other details
Yes
All Units have smoke detectors installed.
Updated: 9 Aug 2022
Special Features
Special Features
The Ripponburn Lifestyle Village is privately owned and operated by Thyme Care Properties Limited.

Ripponburn Lifestyle Village is set in the tranquil, rural setting on the grounds of Ripponburn Hospital and Home, which is on the outskirts of Cromwell in a garden like environment. The grounds have history dating back to 1875 when the first Hospital building was erected.

Available are two bedroom units with automatic garage doors, walk-through wardrobes, modern kitchens with stainless steel appliances, wet-floor bathrooms equipped with safety rails and call-bell systems, as either stand alone units or double units.

Various levels of supports services, including but not limited to: laundry, meals, domestic cleaning and personal care, and group activities are available.
Updated: 22 Feb 2022
Interests & Activities
Interests & Activities
Occupants of Ripponburn Lifestyle Village are welcome to join in the activities offered at Ripponburn Hospital and Home.

Six days a week our activity staff are able to offer a varied and flexible activity and recreation programme. Taking direction from the requirements and requests of our residents we provide opportunities to do things in social groups; such as Housie and quizzes, or more personal focus groups such as painting. We also have the time to sit one to one and help with personal projects - like getting letters and cards out on time.

We ensure special occasions are celebrated; hosting festive dinners, celebrating sporting events and other recognised moments.

With daily Physiotherapy input and regular Occupational Therapy hours, our recreation programme aims to create attractive options for keeping active. Walking groups are encouraged, regular practices for upcoming sporting events (Masters games etc) are held, as are weekly exercise groups. Cromwell has had its swimming pool complex revamped, adding a therapeutic pool.

Our van allows us to take any of the residents (with an industrial wheelchair hoist) on regular outings. Enjoying our location between Wanaka, Queenstown and Alexandra there is never a shortage of events, views or places to visit. Or simply a trip to the local shops may be on order.

In time for the weekend we also include a day of hairdressing and pampering, for the gentlemen as well as the ladies.

Residents are always invited, but never expected, to join our programme.

For those who prefer to spend time on their own projects we have excess to email, internet and the fax, picnic facilities to share with visitors, separate lounges to sit quietly, Sky TV to watch and our beautiful grounds to walk in.

We have had Shrek the rouge ram visit, classic cars in the driveway, Santa in a hot-rod and a 1930's motorbike in our lounge.

Our aim is to keep the recreation and activity options as relevant and appealing to the residents as we can.

The following is a list of some of the activities and events that appear on the Ripponburn activity programme:
Joining community events (Fairs, Care and Friendship etc)
Housie
Indoor games (bowls, volleyball, tenpin bowls, cards etc),
Arts and crafts
BBQs
Cooking and baking
Newspaper reading
Birthday celebrations
Visiting Entertainers
Exercise group
Visits from the local Library
Shopping
Watching movies
Visits from Religious groups
Visiting Canine friends
Flower arranging
Gardening
Access to local Golf courses
Massage and pampering
Music groups
Outings
Visiting Pianist
Quizzes
RSA association
Sing-a-longs
and much more!
Updated: 22 Feb 2022
Languages Spoken
Languages Spoken
Language
Status
Details
English
Yes
Updated: 22 Feb 2022
Religious/Spiritual Affiliations
Religious/Spiritual Affiliations
Religious/Spiritual Affiliations
Status
Details
Anglican
Yes
Christian
Yes
Denominations/Faiths represented
Yes
Jehovah Witness
Yes
Methodist
Yes
Non denominational
Yes
Presbyterian
Yes
Roman Catholic
Yes
Salvation Army
Yes
Updated: 22 Feb 2022
Distances
Distances
Location
Distance
Details
Shops
1.25 Km
Nichols Cafe and Garden Centre, Hunting and Fishing, Mitre 10, Fresh Choice, BP Service Station
Mall
1.50 Km
The Cromwell Mall has a full range of shops including, New World, Cromwell Pharmacy, Paper Plus, cafes, museum, clothing and other various retail shops.
Parks
1.50 Km
Across from the Mall there is a childrens playground, with a flying fox and see-saws etc.
Library
1.50 Km
The Cromwell Library provides a fortnightly service to deliver books to Ripponburn
Updated: 22 Feb 2022
Credentials & Membership
NOTE: The Retirement Villages Act 2003 (The Act) is designed to provide improved protection for people who 'buy' into a retirement village. If you intend to 'purchase' you must get independent legal advice before signing your occupation right agreement as required under The Act. Some Retirement Village type facilities are not required to register under The Act so different legal requirements apply. Please make sure you investigate fully.
In some villages there may be some Retirement Village units that have multiple uses e.g. a Serviced Apartment may also be used as a Residential Care Suite. The same unit may therefore show in several places on Eldernet.
799