Retirement Village
Rawhiti Estate - Independent Living
At a glance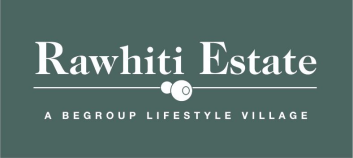 Name

Rawhiti Estate - Independent Living

Category

Retirement Village

Address

14 Rangitoto Avenue
Remuera
Auckland 1151

Postal Address

PO Box 137103
Parnell
Auckland 1051

Region

Central Auckland

Phone

Email

Web

Facebook
Personnel
Manager

Helen Martelli - 09 522 7001
Other services
Media
Map
Downloads
Reviews
Given the current COVID-19 environment we have temporarily disabled our 'feedback' feature. We apologise for any inconvenience.

Rawhiti Estate is a modern retirement village in the heart of Remuera. Providing residents with a full range of care options, while placing particular emphasis on building strong ties to the local community and helping residents enjoy life to the fullest.

This boutique retirement village caters for a full range of living requirements, from complete independence through to hospital-level care. The facility offers 27 luxury independent living apartments and 68 premium rest home, dementia and hospital-level care rooms, providing an exceptional balance of lifestyle and continuum of care.

Rawhiti Estate provides the opportunity to be involved in a wide range of recreation and entertainment activities such as sitting back and watching a film at our on-site theatre or keeping active with use of the swimming pool and gym.

Independent living resident services include gardening and lawn mowing of common areas, repair and maintenance of common areas, nursing and medical services, transport – village van, 24-hour security monitoring, 24-hour emergency service and exclusive access to all community facilities. Provision of meals, cleaning and laundry services, hairdressing services, recreation and entertainment services is also available.

Rawhiti Estate encompasses the BeGroup retirement vision of creating environments where residents can Be happy, Be part of the community and Be themselves.
Upcoming Open Days
Upcoming Open Days
No open days are currently scheduled.
Available Properties
Available Properties
Details
Photo

WATCH THE SUN RISE EVERY MORNING IN APARTMENT #18

From $2,000,000

2 2 1 94m2

Property Type: Apartment

A generously sized Independent Living Apartment within Rawhiti Estate, the boutique retirement village in the heart of Remuera. Facing East, this Apartment includes a comfortable living area with f...
Agent's Details
Agent's Details
Details
Name
Helen Martelli
Address
14 Rangitoto Ave Remuera Auckland
City/Town
Auckland
Company
BeGroup New Zealand Limited
Phone
09 522 7001
Email
View Email Address
Updated: 15 Feb 2022
Statutory Supervisor's Details
Statutory Supervisor's Details
Details
Name
Covenant Trustee Services
Address
Level, 6/191 Queen St,
City/Town
Auckland 1010
Phone
09 302 0638
Email
View Email Address
Updated: 15 Feb 2022
Solicitor's Details
Solicitor's Details
Details
Name
Thomson Wilson Law
Address
Mansfield Terrace, Regent PO Box 0112
City/Town
Whangarei
Phone
+64 9 430 4380
Fax
+64 9 438 9473
Email
View Email Address
Updated: 15 Feb 2022
Personnel & Services
Personnel & Services
Personnel / Service
Hours Per Week
Status
Details
Hairdresser
Yes
We have a beautifully appointed hair salon, where our hairdresser will provide all the hairdressing services you associate with a high-end salon.
Podiatrist
Yes
We will have a visiting podiatrist who will be available to assist you with foot care. If you would like to see a podiatrist please discuss this request with the General Manager.
Physiotherapist
Yes
We will have frequent visits by a physiotherapist, to support residents well-being and provide individualised exercise and physical therapy programmes.If you would like to see our physiotherapist please discuss this request with the General Manager.
Occupational Therapist
Yes
We will have a visiting Occupational Therapist. If you would like to see our Occupational Therapsit please discuss this request with the General Manager.
Chaplain/Spiritual Advisor
Yes
We will have a chaplaincy service available.
Activities Co-ordinator
Yes
We will have a Village Coordinator who will consult with you and then arrange a recreational programme to meet your requirements.
Meals - Available On-site
Yes
Our executive chef will prepare a "Chefs Special" meal once a week for you to enjoy. The costs of the weekly "chef''s special" is covered in your weekly fees. A full à la carte menu and room service options will also be available.
Home Help - Available On-site
Yes
If you require more support, additional care packages are available. Please talk with the General Manager so we can tailor a package to suit your needs.
Registered Nurse
Yes
Your fees include a weekly consultation with a registered nurse. If you need to see a registered nurse more frequently than this, please talk with the General Manager so we can arrange the additional support for you.
Nursing Care
No
If your needs change, we can provide some care into your apartment. The request for nursing care would need to be discussed with the General Manager
Dietitian
Yes
If you have any specialised dietary requirements we can arrange a consultation for you with our Dietitian. If you would like to see a dietitian please discuss this request with the General Manager.
Updated: 15 Feb 2022
Facility Features
Facility Features
Feature
Status
Details
Social/Recreational Programme
Yes
Our Village Coordinator, in consultation with the residents, will facilitate a social and recreational programme.
Community Complex
Yes
Our independent living residents have their own lounge and dining area and access to the internal village atrium.
24 Hour Security
Yes
Emergency Call System
Yes
Care staff will be equipped with Vocera communicative badges, which will be connected to each resident's Care Cohort tablet. Such a system will allow our resident's to immediately contact care staff, state their needs, and get the care they need sooner.
Newsletter
Yes
A residents' newsletter will be produced at regular intervals
Pets In Residence
Yes
Negotiate To Bring Own Pet
Yes
You can talk with the General Manager if you have a pet that you would like to bring in with you.
Outings
Yes
We have a site vehicle, that will accommodate wheel chairs and will be used regularly to take residents on outings.
Transport Available
Yes
We have a site van that can be used for transportation for Village events.
Restaurant
Yes
We have a fully appointed and decorated restaurant that will be equipped with a private dining room to host large gatherings and cater for private functions.
Fitness Complex
Yes
Residents will have access to an extensively equipped gym to maintain all of their regular exercise and fitness routines.
Swimming Pool
Yes
We have a spacious in-ground heated pool that residents will be able to enjoy.
Spa Pool
Yes
Accompanying the pool will be a spa that residents can use to relax in and soak up the bubbles.
Craft Room
Yes
Library
Yes
Lounges
Yes
The lounge area comes fully-equipped with a bar and theatre, which will allow residents to interact with one another in a comfortable and engaging environment.
Gardens
Yes
Rawhiti Estate will host a breathtaking garden in the heart of the atrium and a vegetable garden for residents to make the most out of their green thumbs.
Other details
Yes
We have a barbecue area and beauty therapy salon. We also provide a continuum of care that includes rest home level care, hospital level care and memory loss care.
Updated: 15 Feb 2022
Special Features
Special Features
There are a number of unique qualities that Rawhiti Estate showcases in order to fulfil our desire to provide a continuum of care.

Thanks to the Be: Art Trust we will be unveiling brand new artistic works from local New Zealand talents Paul Dibble and Karl Maughan to be displayed at Rawhiti Estate.

This artistic aesthetic flows through to the atrium, which is lined with pillars inspired by New Zealand's iconic Nikau palm trees. Beneath the canopy of the pillars, in the heart of the atrium will be a garden feature wall that will brighten and breathe new life into the fantastic space.

Rawhiti Estate is nestled in the heart of Remuera where exceptional lifestyle and community values naturally coalesce and the area itself is an attraction all its own.

Only a stone's throw away from Remuera Road and its boutique shopping district, you will soon find Rawhiti Estate neatly tucked away down Rangitoto Avenue, enjoying direct frontages of the leafy Rakau and Ara Streets.

This privileged location enables residents to live out their retirement to the fullest extent possible – wandering about the sunny and lush slopes of Remuera, taking in the panoramic views of Auckland City and staying connected to the vibrant community life.

Remuera offers residents a variety of retailers, clubs and groups, cafés and bars, and importantly, access to the many healthcare providers in the local area.

This first-class urban living promotes a retirement lifestyle without compromise – making it easy to pop out to shop, enjoy the local café scene and to maintain regular contact with the local community. All the incentive one needs to stay active and thoroughly enjoy life.

Simply put this is urban living at its finest.
Updated: 15 Feb 2022
Interests & Activities
Interests & Activities
BBQ, Cards, Concerts, Entertainment, Exercises, Gas Fire, Happy Hour, Hydrotherapy, Minibus, Movies, Outings, Shopping, Spa, Swimming, Theatre.
Updated: 15 Feb 2022
Languages Spoken
Languages Spoken
Language
Status
Details
English
Yes
Updated: 15 Feb 2022
Distances
Distances
Location
Distance
Details
Public Transport
0.25 Km
Four-minute walk from the closest bus stop. 28-minute (2.3 KM) walk or six-minute drive to the Remuera train station.
Shops
0.75 Km
Nine-minute walk to Remuera road and a further nine minutes to the local New World.
Mall
1.10 Km
16 minute walk to the main shopping area of Remuera.
Parks
0.85 Km
Little Rangitoto Reserve is an 11 minute walk from the village.
Library
0.95 Km
The quiet and peaceful Remuera Library is a 14 minute walk.
Updated: 15 Feb 2022
Credentials & Membership
NOTE: The Retirement Villages Act 2003 (The Act) is designed to provide improved protection for people who 'buy' into a retirement village. If you intend to 'purchase' you must get independent legal advice before signing your occupation right agreement as required under The Act. Some Retirement Village type facilities are not required to register under The Act so different legal requirements apply. Please make sure you investigate fully.
In some villages there may be some Retirement Village units that have multiple uses e.g. a Serviced Apartment may also be used as a Residential Care Suite. The same unit may therefore show in several places on Eldernet.
12066