Retirement Villages ('Purchase')
At a glance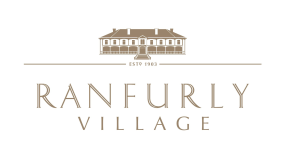 Name

Ranfurly Village

Category

Retirement Villages ('Purchase')

Address

539 Mt Albert Road
Three Kings
Auckland 1042

Postal Address

PO Box 27393
Auckland 1440

Region

Central Auckland

Phone

Email

Web

Facebook
Personnel
Owner

Generus Living Group Limited
Other services

Ranfurly Village is centrally located at the intersection of Mt Eden and Mt Albert Roads, it features a unique mix of history and modernity. Across from the village, an easy level stroll away, is the Three Kings shopping centre which has a supermarket, chemist, library and post office.

"Tomorrow, 19th January will be the second anniversary of my living in this Village. Two years of relief for my family who have witnessed my joy of being here. The facilities are great and I love my apartment but these are only 'things', it is you, your team work, your values and your care of each of us that has made me affirm again and again - I have not had one moment of doubt about as to where I should move after my husband passed. The extra challenges of COVID has tested us all but none of you and/or your teams have ever let the ball drop. My family know I have always felt safe." - Jennie Oakley, Ranfurly Resident

Recently completed is the stunning renovation of one of Auckland's oldest buildings, the historic Ranfurly House, which is the centrepiece of the village's community facilities. It includes a library, cafe, bar, restaurant, village shop and cinema room. Other planned facilities for Ranfurly Village include a swimming pool, spa and gym.

The Mt Albert, Mt St John and Mt Eden Apartment buildings are now completed and sold out.

The final stages are selling now.

Our apartments are in a prime, sunny, central location at affordable prices with an excellent frequent bus service in close walking distance.

Our sales office is open Monday to Friday, 9am to 5pm (by appointment), or outside these hours by arrangement.

For Ranfurly Village sales enquiries please call: 625 3420

For Ranfurly Hospital enquiries please call: 625 3400
Upcoming Open Days
Upcoming Open Days
No open days are currently scheduled.
Agent's Details
Agent's Details
Details
Name
Bev Dyson
Address
539 Mt Albert Road Three Kings
City/Town
Auckland
Company
Ranfurly Village
Phone
09 625 3420
Email
View Email Address
Updated: 8 Sep 2015
Statutory Supervisor's Details
Statutory Supervisor's Details
Details
Name
Covenant Trustee Services Limited
Address
PO Box 4243 Shortland Street
City/Town
Auckland
Phone
09 302 0638
Email
View Email Address
Updated: 28 Feb 2017
Composition of Village
Composition of Village
Type
Details
Apartment (1 Bedroom)
Apartment (2 Bedrooms)
Apartment (3 Bedrooms)
Updated: 6 Jun 2019
Facility Features
Facility Features
Feature
Status
Details
Social/Recreational Programme
Yes
Community Complex
Yes
Emergency Call System
Yes
Newsletter
Yes
Negotiate To Bring Own Pet
Yes
It is possible provided you obtain written consent.
Outings
Yes
Restaurant
Yes
Fitness Complex
Yes
Craft Room
Yes
Library
Yes
Lounges
Yes
Updated: 6 Jun 2019
Interests & Activities
Interests & Activities
Activity programme
Bowls
Exercises
Outings
Shopping
Billiards
Happy Hour
Updated: 28 Jan 2016
Credentials & Membership
NOTE: The Retirement Villages Act 2003 (The Act) is designed to provide improved protection for people who 'buy' into a retirement village. If you intend to 'purchase' you must get independent legal advice before signing your occupation right agreement as required under The Act. Some Retirement Village type facilities are not required to register under The Act so different legal requirements apply. Please make sure you investigate fully.
In some villages there may be some Retirement Village units that have multiple uses e.g. a Serviced Apartment may also be used as a Residential Care Suite. The same unit may therefore show in several places on Eldernet.
11848