Promisia Ranfurly Manor
At a glance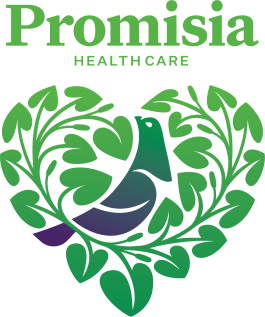 Name

Promisia Ranfurly Manor

Category

Retirement Village

Address

6 Monmouth Street
Feilding
Feilding 4702

Region

Manawatu

Phone

Fax

Email

Web

Facebook
Personnel
Manager

Darren McKean Facility Manager - 021 1905 953

Owner

Promisia Healthcare Limited

General Manager

Virginia Dyall-Kalidas - 06 3235050
Other services
Photos
Map
Downloads
Reviews
Promisia is proud to provide the care people need as they age, we offer a full range of care - Resthome, Hospital, Respite, YPD, Dementia, Palliative, Adult Day Care, and Independent living.

Promisia Ranfurly Manor is a purpose-built retirement village and aged residential care facility opened in 2013.
While Ranfurly Residential Care Centre's main focus is on offering premium residential care services, we also have independent living villas. New independent living villas are available now.
These are ideal for individuals or couples looking to downsize, are still able to live relatively independently, but want the advantages and conveniences of having a care facility and help nearby.
Residents in these units purchase an Occupancy Rights Agreement. There is a monthly corporate maintenance fee which includes your lawns, gardens, and any maintenance work. Rates and Building Insurance paid by Ranfurly Manor.

Prices range from $360,000.00 to $485,000.00.

We would be delighted to have the opportunity to talk with you about our new village and the options that are available. Please phone Celina Turner, our Village Manager at 021 1905 953 or email village.ranfurly@promisia.co.nz
Upcoming Open Days
Upcoming Open Days
No open days are currently scheduled.
Available Properties
Available Properties
Details
Photo

Brand New- 2 bedroom Villa COME VIEW TODAY

From $485,000

2 1 1 100m2

Property Type: Villa

At Ranfurly Manor Retirement Village you can enjoy villa living in our new, stylish, and modern villa. These are ideal for individuals or couples looking to downsize, are still able to live relatively...

1 Bedroom Internal Care Apartment

$155,000

1 1 36m2

Property Type: Apartment

We believe that aging shouldn't mean giving up your independence. Our Care Apartment allows you to live life on your terms, with the added peace of mind that comes with having access to personalized c...
Agent's Details
Agent's Details
Details
Name
Celina Turner
Address
6 Monmouth Street
City/Town
Feilding 4702
Company
Promisia Ranfurly Manor Retirement Village
Phone
06 323 5050
Mobile
021 1905 953
Email
View Email Address
Updated: 26 Jun 2023
Statutory Supervisor's Details
Statutory Supervisor's Details
Details
Name
Covenant Trustee Services
Address
Level 18, 48 Emily Place PO Box 4243, Shortland Street, Auckland 1140
City/Town
Auckland
Company
Covenant Trustee Services Ltd
Phone
Ph : +64-9-302-0638
Fax
64-9-302-1037
Updated: 22 Aug 2018
Solicitor's Details
Solicitor's Details
Details
Name
Geoff Currie Lawyers
Address
Unit 8, 27 Tyne Street, PO Box 8498, Riccarton
City/Town
Christchurch
Phone
Tel: +64 3 982 4103
Fax
Fax: +64 3 982 4105
Updated: 22 Aug 2018
Composition of Village
Composition of Village
Type
Details
2 Bedroom Units (2 Bedrooms)
Total
14
Low Price
$360,000
High Price
$485,000
Garage
Yes
Tenure Terms
Purchased as Occupational Right Agreements (ORA's)
Max depreciation 28% @ 2 years
Service Charge Details
$500.00 per month maintenance fee
Use of laundry and meal service negotiated as required.
Free access to all activities and entertainment in the Care facility.
Nursing Care Details
Large, established residential care centre on site. Nurse call installed and shows on nurse call system 24hours a day. Assistance available cost determined by need. Unless a regular need will not incur a charge to check and render assistance.
Updated: 22 Mar 2023
Respite, Carer Support or other Short Stay
Respite, Carer Support or other Short Stay
Respite, Carer Support or other Short Stay
Status
Details
Respite
No
We do not provide respite services in the units. Respite is available in the care facility.
Carer Support
No
No short stay services available in the units.
Subsidised
No
Not applicable to the units
Private Paying
No
Not applicable to the units
Booking can be made in advance
No
Not applicable to the units
Updated: 22 Aug 2018
Facility Features
Facility Features
Feature
Status
Details
Social/Recreational Programme
Yes
Emergency Call System
Yes
Newsletter
Yes
Negotiate To Bring Own Pet
Yes
Outings
Yes
Craft Room
Yes
Lounges
Yes
Gardens
Yes
Updated: 15 Oct 2019
Interests & Activities
Interests & Activities
Activity programme, Bingo, Board games, Bowls, Canine friends, Church, Craft, Entertainment, Games, Happy Hour, Housie, Movies, Music, Outings
Updated: 15 Oct 2019
NOTE: The Retirement Villages Act 2003 (The Act) is designed to provide improved protection for people who 'buy' into a retirement village. If you intend to 'purchase' you must get independent legal advice before signing your occupation right agreement as required under The Act. Some Retirement Village type facilities are not required to register under The Act so different legal requirements apply. Please make sure you investigate fully.
In some villages there may be some Retirement Village units that have multiple uses e.g. a Serviced Apartment may also be used as a Residential Care Suite. The same unit may therefore show in several places on Eldernet.