Retirement Villages ('Purchase')
HBH Senior Living on 139 Union Village
At a glance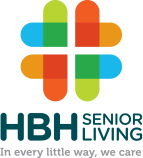 Name

HBH Senior Living on 139 Union Village

Category

Retirement Villages ('Purchase')

Address

139 Union Road
Howick
East Auckland 2014

Postal Address

PO Box 38093
Howick
Auckland 2014

Region

South Auckland

Phone

Fax

Email

Web
Personnel
Manager

Kylie Windle - 09 538 0800
Other services
Media
Map
Downloads
You need Adobe Reader to view PDF files.
| | | |
| --- | --- | --- |
| | STYLISH INDEPENDENT LIVING WITH SUPPORT CLOSE AT HAND | HBH's apartments at 139 on Union offer the best of both worlds: the freedom to live independently, with the reassurance that help is just a call-button away. Ideally located in the heart of Howick, each spacious one or two bedroom apartment offers a stylish, modern interior, full security and an attractive garden or balcony outlook. And, because maintenance is taken care of, you'll have more time to do the things you love. |
Reviews
Given the current COVID-19 environment we have temporarily disabled our 'feedback' feature. We apologise for any inconvenience.

HBH's spacious apartments offer the best of both worlds: the freedom to live independently, with the reassurance that help is just a call-button away. Our one to two bedroom apartments include full security and internal lift access from the car park. All apartments have a fresh, modern interior design with easy flow and convenient access to amenities.

Residents can choose from any or all of our services, such as activities, outings, meals, home help or nursing care.

CARE PHILOSOPHY
To give older people the opportunity to maintain their independence and live with dignity and safety in their own home, knowing that support and nursing care is right at hand if required.

ADDITIONAL CARE AVAILABLE
• Housework (weekly cleaning, spring clean or one-off clean, bed making, linen changing, laundry).
• Dining options (dine in the dining room or have meals delivered to your apartment).
• Personal care (showering and dressing assistance).
• 24/7 Registered Nurse emergency response and phone advice.
• Apartment residents have priority for access to rest home and hospital.
• Bring your DHB funded home support with you to the Village.
Upcoming Open Days
Upcoming Open Days
No open days are currently scheduled.
Available Properties
Available Properties
Details
Photo

HBH Senior Living 2 Bedroom Apartment with sunny position

$597,000

2 1 1 54m2

Property Type: Apartment

This comfortable two-bedroom apartment is well-positioned within the Village and perfectly placed for the morning sun. You can enjoy expansive views from the comfort of your private balcony which flow...

Independent 2 Bedroom Apartment

$570,000

2 1 1 54m2

Property Type: Apartment

This comfortable two-bedroom apartment is well-positioned within the Village on the ground floor. The private balcony flows from an open plan kitchen and living area and the second bedroom can be used...
Testimonials
Testimonials
"Everyone is pleasant, the greetings and their smiles bring fresh air and sunshine."
Updated: 6 Aug 2020
Agent's Details
Agent's Details
Details
Name
Robyn Greer
Address
139 Union Road, Howick
City/Town
Auckland
Company
Howick Baptist Healthcare Ltd
Phone
538 0800
Mobile
0274 940 344
Email
View Email Address
Updated: 8 Jul 2021
Statutory Supervisor's Details
Statutory Supervisor's Details
Details
Name
Covenant Trustee Services Ltd
Address
PO Box 4243 Shortland Street Auckland 1140
City/Town
Auckland
Company
Covernant Trustee Services
Phone
09 302 0638
Fax
09 302 1037
Updated: 6 Aug 2020
Composition of Village
Composition of Village
Type
Details
Apartment (1 Bedroom)
Low Price
$470,000
Tenure Terms
ORA
Apartment (2 Bedrooms)
Low Price
$570,000
Tenure Terms
ORA
Updated: 12 Jul 2021
Respite, Carer Support or other Short Stay
Respite, Carer Support or other Short Stay
Respite, Carer Support or other Short Stay
Status
Details
Respite
Yes
Respite care is available in dedicated rooms in both the Rest Home and the Hospital. Bookings are required although care at short notice may be available depending on occupancy, please phone the Social Worker for information on 538 0800.
Carer Support
Yes
Short stays in care facility may be possible depending on occupancy. Please phone the Social Worker for information.
Subsidised
Yes
Subsidies may be available via DHB. Ask you GP to refer you for a needs assessment to see if you are eligible
Private Paying
Yes
Private paying respite or short stay is available.
Booking can be made in advance
Yes
Respite care may be booked in advanced.
Updated: 6 Aug 2020
Personnel & Services
Personnel & Services
Personnel / Service
Hours Per Week
Status
Details
Hairdresser
Yes
On site hairdresser is available 2 days per week.
Occupational Therapist
Negotiable
Our OT can provide advice on equipment if required.
Chaplain/Spiritual Advisor
16
Yes
Chaplain is available Tuesday to Thursdays. Church services are held on a Tuesday and a Thursday. Outside of these hours availability by request in emergencies.
Activities Co-ordinator
15
Yes
A social co-coordinator organises a range of on and off-site activities and supports our residents to organise their own activities as well.
Meals - Available On-site
Yes
Our in house kitchen can provide 3 meals a day 7 days per week. We also have a frozen meal service. Meals can be taken in the apartment or in the dining room with other residents.
Home Help - Available On-site
Yes
We can arrange additional private funded home help if required.
Home Help - External Provider
Yes
You may bring your DHB funded or private home help with you to the Village.
Registered Nurse
Full Time
Yes
A Registered Nurse is available from the care facility to answer questions and respond to emergencies 24/7.
Nursing Care
Yes
Nurses are available to administer medication, check dressings and blood pressure. However we are not able to provide night care or rest home level care in the apartments.
Social Worker - On-site
30
Yes
Social Worker available for advice on care needs and other matters.
Other Personnel
Yes
The CEO, General Manager and Social Worker from HBH are also available to apartment residents for information and advice. Maintenance staff are available for repairs, changing light bulbs etc.
Updated: 8 Jul 2021
Languages Spoken
Languages Spoken
Language
Status
Details
Afrikaans
Yes
Cantonese
Yes
Chinese
Yes
Cook Island Maori
Yes
English
Yes
Hindi
Yes
Korean
Yes
Mandarin
Yes
Maori - Te Reo
Yes
Samoan
Yes
Tokelauan
Yes
Tongan
Yes
Updated: 6 Aug 2020
Religious/Spiritual Affiliations
Religious/Spiritual Affiliations
Religious/Spiritual Affiliations
Status
Details
Anglican
Yes
Baptist
Yes
Christian
Yes
Inter denominational
Yes
Methodist
Yes
Non denominational
Yes
Presbyterian
Yes
Roman Catholic
Yes
Salvation Army
Yes
Seventh Day Adventist
Yes
Updated: 6 Aug 2020
Distances
Distances
Location
Distance
Details
Public Transport
0.01 Km
Bus at the gate.
Shops
0.03 Km
Local shops are a short walk from the village and a five-minute drive from Howick Village. A mini bus is available to take you shopping and on outings.
Mall
3.50 Km
Botany Town Centre
Parks
1.50 Km
Lloyd Elmore Park
Library
0.50 Km
Howick Library and there is a library at the Village.
Updated: 8 Jul 2021
Credentials & Membership
NOTE: The Retirement Villages Act 2003 (The Act) is designed to provide improved protection for people who 'buy' into a retirement village. If you intend to 'purchase' you must get independent legal advice before signing your occupation right agreement as required under The Act. Some Retirement Village type facilities are not required to register under The Act so different legal requirements apply. Please make sure you investigate fully.
In some villages there may be some Retirement Village units that have multiple uses e.g. a Serviced Apartment may also be used as a Residential Care Suite. The same unit may therefore show in several places on Eldernet.
9822