Retirement Village
Cargill Lifecare & Village
At a glance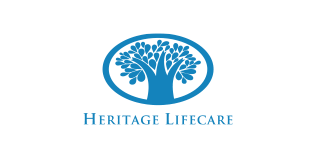 Name

Cargill Lifecare & Village

Category

Retirement Village

Address

1 Cargill St
Waikiwi
Invercargill 9810

Postal Address

Same as above

Region

Southland

Phone

Fax

Email

Web

Facebook
Personnel
Manager

Debra Scott - 02040161294

Owner

Heritage Lifecare
Other services
Photos
Map
Downloads
Reviews
Given the current COVID-19 environment we have temporarily disabled our 'feedback' feature. We apologise for any inconvenience.

Make your home at Cargill Lifecare

When it comes to everyday life, Cargill makes it easy with village, rest home, and respite care. The well-appointed rooms all look out onto sheltered courtyards or landscaped gardens and come complete with a 24-hour call system, WiFi and ensuites.

Part of the close-knit Invercargill community, Cargill is set amongst beautifully landscaped gardens, just a hop, skip and jump from the Waikiki shopping centre, where you'll find all the essentials including a bank and pharmacy. Just a few minutes from there and you're in the heart of Invercargill.

We offer everything from podiatry to hairdressing, dietary advice and SKY TV. We have a range of recreational activities including happy hour, board games, visits from K9 friends, indoor bowls and free sports sweepstakes. Our facility van is also always on hand for outings.
Upcoming Open Days
Upcoming Open Days
No open days are currently scheduled.
Available Properties
Available Properties
Details
Photo

$190,000

1 1

Property Type: Studio

Studio 24 is located on private village grounds, has a light and spacious interior, and a peace of mind maintenance service. The Studio has a kitchenette, separate bathroom and heatpump for winter com...

Cargill Village - Apartment 10

$250,000

1 1 1

Property Type: Apartment

LOCATION OVERVIEW When it comes to everyday life, Cargill makes it easy with village, rest home, and respite care. The well-appointed rooms all look out onto sheltered courtyards or landscaped garden...

$385,000

2 1 1 101m2

Property Type: Villa

LOCATION OVERVIEW When it comes to everyday life, Cargill makes it easy with village, rest home, and respite care. The well-appointed rooms all look out onto sheltered courtyards or landscaped garden...
Agent's Details
Agent's Details
Details
Name
Rebecca Macvey
Phone
(03) 215 - 8886
Mobile
027 655 5208
Email
View Email Address
Updated: 17 Oct 2019
Statutory Supervisor's Details
Statutory Supervisor's Details
Details
Name
Eleanor Smith
Address
Level 5, HSBC House, 1 Queen Street,
City/Town
Auckland 1010
Company
Foundation Corporate Trust
Phone
(09) 303 3870
Fax
(09) 303 2696
Mobile
(027) 328 0052
Email
View Email Address
Updated: 5 Nov 2014
Solicitor's Details
Solicitor's Details
Details
Name
Heritage Lifecare
Address
PO Box 13223, Johnsonville,
City/Town
Wellington 6440
Phone
(04) 901 - 2310
Email
View Email Address
Updated: 20 Sep 2018
Personnel & Services
Personnel & Services
Personnel / Service
Hours Per Week
Status
Details
Hairdresser
Yes
A Qualified hairdresser visits our salon once a week. A private service.
Podiatrist
Negotiable
A podiatrist visits monthly. Costs are on a private basis.
Chaplain/Spiritual Advisor
Negotiable
Visits on a weekly, as needed basis at the Rest Home, which Residents can join in with. Various religious groups can also be arranged to visit to provide services for all of our residents.
Activities Co-ordinator
Yes
Provides an activity programme and you are welcome to join in with the rest home activities.
Meals - Available On-site
Negotiable
Most residents take the option of a lunch meal, cooked in our facility kitchen and served in our communal area in warm friendly decor, by our HCA.
Meals - External Provider
Negotiable
Home Help - Available On-site
Negotiable
One of a negotiable package available, i.e. cleaning and laundry.
Home Help - External Provider
Negotiable
If you are assessed as requiring this service, through local Needs Assessors referral.
Registered Nurse
Yes
Works in adjoining Rest Home, but available in emergencies.
Nursing Care
No
We provide emergency care and ongoing care can be negotiated.
Dietitian
Yes
Our meals are cooked in the Rest Home kitchen, whose menu has been approved by a dietician.
Other Personnel
Yes
Trained HCA and cleaner available for assistance, should you require these services. Many are in a package you pay for.
Updated: 25 Mar 2019
Facility Features
Facility Features
Feature
Status
Details
Social/Recreational Programme
Yes
Activity and exercise programmes available.
Community Complex
Yes
The community complex provides a separate dining room and lounge facilities, and a family room is also available.
Emergency Call System
Yes
Nurse call system.
Negotiate To Bring Own Pet
Yes
We are happy to discuss options for your pets.
Outings
Yes
Linked to the activities programme with the lifecare facility, regular trips are provided to the local community. These can include shopping, sightseeing and picnics.
Transport Available
Yes
Facility outing van and near public transport.
Gay / LGBT QI Friendly
Yes
A no discrimination policy is in place to provide a friendly and caring space for residents.
Library
Yes
Lounges
Yes
Communal lounges in the complex are equipped with comfortable seating, piano, and television with DVD player, Freeview and Sky TV. The area is large enough for residents to run meetings, invite guest speakers and partake in a variety of organised functions.
Gardens
Yes
Situated in beautiful Invercargill, Cargill House has magnificent landscape and vegetable gardens, with a tunnel house, BBQ area and outdoor seating. Walking paths to areas of interest is provided, as well as many places to sit and enjoy the surroundings.
Other details
Yes
The facility is equipped with safety grab rails, wide corridors, smoke detectors with water sprinklers are installed. Residents are provided with email assistance. Rooms specifically are fully furnished, can have their own toilet and washbasin, have spacious showers, personal heaters, and personal phone access. Alcohol is permitted.
Updated: 25 Mar 2019
Special Features
Special Features
Cargill House offers all the benefits of a care facility, including entertainment, activities and companionship. We take pride in being warm and friendly and have become renowned for our cheerful atmosphere.

Updated: 12 Oct 2018
Interests & Activities
Interests & Activities
Cargill House has an extensive repertoire of activities and events, aimed at keeping the body and mind stimulated. Our Activity Coordinator focuses on designing programmes for each individual at all levels of disability, to promote independence and creative expression.

We provide a library service and we also rent DVDs or videos. Entertainers form a regular part of our programme. A piano, pool table and Sky TV is also available in the main lounges.

Here are just some of the activities and interests of residents which arise on a regular basis:

Board games, Gardening, Indoor Bowls, Happy Hour, Pool table, Quizzes.

There is also active involvement in community events. Outings are an ongoing part of the activities programme and often include stopping somewhere for coffee.
Updated: 25 Mar 2019
Languages Spoken
Languages Spoken
Language
Status
Details
Other Information
Yes
We are able to access Interpreters if required.
Updated: 8 Nov 2012
Religious/Spiritual Affiliations
Religious/Spiritual Affiliations
Religious/Spiritual Affiliations
Status
Details
Inter denominational
Yes
We hold weekly Inter Denominational Church Services. We will assist you to remain associated to your Church Family.
(Other comments)
Yes
We are able to accommodate our residents' spiritual needs as requested. A spiritual advisor, chaplaincy and church services are available.
Updated: 12 Oct 2018
Distances
Distances
Location
Distance
Details
Public Transport
0.10 Km
Free bus to city runs past gate
Shops
1.00 Km
Countdown is the nearest Supermarket, with a pharmacy, hairdressers, church, bank and fast food shop available within the Waikiwi vicinity.
Mall
3.00 Km
The city centre is the nearest mall with a wide selection of shops
Parks
1.00 Km
Park contains a childrens playground
Library
3.00 Km
Weekly van outing to the Public Library, in the Invercargill CBD. Library in the communal building.
Updated: 25 Mar 2019
Credentials & Membership
NOTE: The Retirement Villages Act 2003 (The Act) is designed to provide improved protection for people who 'buy' into a retirement village. If you intend to 'purchase' you must get independent legal advice before signing your occupation right agreement as required under The Act. Some Retirement Village type facilities are not required to register under The Act so different legal requirements apply. Please make sure you investigate fully.
In some villages there may be some Retirement Village units that have multiple uses e.g. a Serviced Apartment may also be used as a Residential Care Suite. The same unit may therefore show in several places on Eldernet.
170