Retirement Village
Bupa Greerton Gardens Retirement Village, Tauranga
At a glance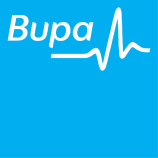 Name

Bupa Greerton Gardens Retirement Village, Tauranga

Category

Retirement Village

Address

45 Greerton Road
Greerton
Tauranga 3112

Region

Bay of Plenty

Phone

Mobile

Email

Web

Facebook
Personnel
Manager

Debbie Bryant - (07) 579 4972

Owner

Bupa Care Services - 0800 60 80 99
Other services

Live a rich and fulfilling life!

Greerton Retirement Village encourages independent living in a warm, supportive, caring environment. Relax in the elegant village community centre or use the library for a quiet read. The ever-popular Greerton and Gate Pa Shopping Centres are close by. Set in pleasant grounds, there is also a communal outdoor living area with a barbeque.

Greerton Retirement Village is part of the Bupa group of rest homes, hospitals, retirement villages and personal medical alarms. We are a private company, and because we have no shareholders, we can invest what we earn to make improvements that help us provide better care.

As part of the global Bupa group, we are able to provide superior clinical support, while focusing on helping each of our residents get the most out of each day. Bupa is one of New Zealand's leading aged care providers.

To find out more, please visit the Bupa link below.

For more information, please visit the Bupa link below or scroll down to download our brochure.
Upcoming Open Days
Upcoming Open Days
No open days are currently scheduled.
Available Properties
Available Properties
Details
Photo

Villas Available - Bupa Greerton Gardens

From $504,000

2 1 1

Property Type: Villa

Bupa Greerton Gardens Retirement Village is a welcoming, modern community. You can find us at the heart of Greerton in an attractive setting, which is close to all amenities. We currently have a f...
Agent's Details
Agent's Details
Details
Name
Debb Bryant
Address
45 Greerton Road
City/Town
Greerton
Company
Bupa Care Services Greerton Villages
Phone
(07) 579 4972
Mobile
027 237 4576
Email
View Email Address
Updated: 4 Aug 2022
Statutory Supervisor's Details
Statutory Supervisor's Details
Details
Address
Level 6, 191 Queen Street
City/Town
Auckland
Company
Covenant Trustees Services
Phone
09 3020638
Email
View Email Address
Updated: 4 Aug 2022
Composition of Village
Composition of Village
Type
Details
Greerton Gardens Independent Villas (2 Bedrooms)
Total
29
Low Price
$504,000
High Price
$550,000
Garage
Yes
Tenure Terms
Occupation Right Agreement
Nursing Care Details
Weekly wellness clinic
Updated: 4 Aug 2022
Respite, Carer Support or other Short Stay
Respite, Carer Support or other Short Stay
Respite, Carer Support or other Short Stay
Status
Details
Respite
Yes
Seven days on availability
Updated: 2 Jul 2015
Personnel & Services
Personnel & Services
Personnel / Service
Hours Per Week
Status
Details
Hairdresser
No
Available in Greerton Shopping Village nearby.
Podiatrist
No
Available from independent providers
Meals - External Provider
Yes
Available from independent providers
Home Help - External Provider
Yes
Available from independent providers
Registered Nurse
Yes
Weekly Wellness Clinic
Other Personnel
Yes
Maintenance Staff Village assistant
Updated: 4 Aug 2022
Facility Features
Facility Features
Feature
Status
Details
Social/Recreational Programme
Yes
Community based monthly activities
Community Complex
Yes
Modern, well equipped Community Centre
24 Hour Security
Yes
Security gates at Village entrance, nightly patrols.
Emergency Call System
Yes
24 Hour Bupa Personal Alarm with pendants for your safety.
Newsletter
Yes
Monthly newsletter with activities programme.
Pets In Residence
Yes
Negotiate To Bring Own Pet
Yes
Prior approval required by Village Manager
Outings
Yes
Wide variety offered
Transport Available
Yes
Bupa provide a taxi for weekly shopping. The Bupa van is used for monthly outings.
Craft Room
No
Craft groups meet in Community Centres.
Library
Yes
Library in Community Centres.
Games Room
No
Various games held in Community Centres.
Lounges
Yes
Lounge area in Community Centres.
Gardens
Yes
Individual gardens surround Villas
Updated: 5 Jul 2018
Special Features
Special Features
CENTRAL TO FACILITIES
Greerton Oaks and Greerton Gardens Retirement Villages are located in close proximity to Greerton shops, Gate Pa Shops, Greerton Library, the Tauranga RSA, Gate Pa and public transport.

CARING AND SUPPORTIVE
You will quickly feel at home in the warm, friendly, supportive environment. Active Residents' and Social Committees at both Greerton Oaks and Greerton Gardens ensure that there is a wide range of activities available, so you need never be bored! Have you got a talent or special interest? You may like to share it with others in the village. New activities are welcome here!

Special features at our village include:

• Safe and secure environment with electronically controlled gates and nightly security patrols.

• Personal safety – all residents have a personal Bupa Medical Alarm with individual pendants for 24 hour emergency call.

• Priority entry to Cedar Manor Rest Home & Hospital (+ dementia unit) and Accadia Rest Home.

• Seven days respite care per year in Cedar Manor or Accadia (subject to availability).

• Warm and cosy – all homes are well-insulated and supplied with airconditioning and climate control system.

• Spacious living areas – all hallways and doors are wide enough for all future needs.

• Integrated home automation facilities. The wiring for home automation is provided.

JUST THE RIGHT SIZE!
Greerton Gardens with 29 villas and Oaks with 22 villas are big enough to provide the activities and services you require, and small enough that you can get to know all your neighbours. Situated just 500m from each other, joint activities are held regularly and you are most welcome to take part in activities at both villages.

We look forward to meeting you!


Updated: 2 Jul 2015
Interests & Activities
Interests & Activities
Extensive activity programme includes -
Bupa provide a taxi for weekly shopping, Bupa van for monthly outings, Housie/Board Games, Card making at the Oaks. Entertainment, Happy Hour, Jigsaw, Library, BBQ area, Quizzes, RSA close by, Men's Group, Ladies Group, Diners Club. Happy hour twice weekly. Monthly brunch outside the village.
Updated: 5 Jul 2018
Distances
Distances
Location
Distance
Details
Public Transport
0.20 Km
Bus stops in close proximity to both villages.
Shops
0.30 Km
Greerton Village Shopping Centre provides most of your needs, or just a little further to Gate Pa shops.
Parks
1.00 Km
Yatton Park for picnics or walks.
Library
0.20 Km
Tauranga's Greerton Library just a short walk away.
Updated: 30 Jan 2013
Credentials & Membership
NOTE: The Retirement Villages Act 2003 (The Act) is designed to provide improved protection for people who 'buy' into a retirement village. If you intend to 'purchase' you must get independent legal advice before signing your occupation right agreement as required under The Act. Some Retirement Village type facilities are not required to register under The Act so different legal requirements apply. Please make sure you investigate fully.
In some villages there may be some Retirement Village units that have multiple uses e.g. a Serviced Apartment may also be used as a Residential Care Suite. The same unit may therefore show in several places on Eldernet.
9069