Retirement Villages ('Purchase')
Bupa Ascot Retirement Village
At a glance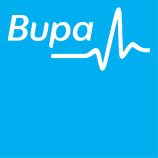 Name

Bupa Ascot Retirement Village

Category

Retirement Villages ('Purchase')

Address

211 Racecourse Rd
Invercargill
Invercargill 9810

Postal Address

211 Racecourse Road
Glengarry
Invercargill 9810

Region

Southland

Phone

Mobile

Email

Web

Facebook
Personnel
Manager

Janet Hamlin - (03) 948 2605

Owner

Bupa Care Services - 0800 60 80 99
Other services
Photos
Map
Downloads
Reviews
Given the current COVID-19 environment we have temporarily disabled our 'feedback' feature. We apologise for any inconvenience.

Bupa Ascot Retirement Village is a welcoming, boutique style village in Invercargill - a comfortable place to enjoy your own independence, in the friendship of a small community.

Our range of activities and entertainment offer a relaxed opportunity to get to know others. You can choose to get involved in as much or as little as you like, from exercise classes, a walking group, Housie, swimming in our indoor heated pool, card afternoons, and more!

To find out more about Bupa Ascot Retirement Village, call Janet Hamlin on (03) 948 2605 or 027 515 3762.
Upcoming Open Days
Upcoming Open Days
No open days are currently scheduled.
Available Properties
Available Properties
Details
Photo

$379,000

2 1 1 98m2

Property Type: Villa

Lovely 2 bedroom villa. Well designed modern kitchen. Open-plan lounge and dining area. Modern appliances. Ensuite bathroom Quality light fittings, drapes, and floor coverings Heat pump/air co...
Statutory Supervisor's Details
Statutory Supervisor's Details
Details
Address
Level 6, 191 Queen Street
City/Town
Auckland
Company
Covenant Trustee Services Ltd
Phone
09 3020638
Email
View Email Address
Updated: 23 Aug 2021
Composition of Village
Composition of Village
Type
Details
Villa (1 Bedroom)
Total
8
Garage
Yes
Villa (2 Bedrooms)
Total
42
Garage
Yes
Villa + Study (2 Bedrooms)
Total
12
Garage
Yes
Updated: 10 Aug 2021
Respite, Carer Support or other Short Stay
Respite, Carer Support or other Short Stay
Respite, Carer Support or other Short Stay
Status
Details
Respite
Yes
Available next door at the Ascot Care Home
Carer Support
Yes
Available next door at the Ascot Care Home
Updated: 10 Aug 2021
Personnel & Services
Personnel & Services
Personnel / Service
Hours Per Week
Status
Details
Hairdresser
Yes
Podiatrist
Yes
Meals - Available On-site
Yes
Other Personnel
Yes
Wellbeing Centre provides Podiatrist, Beautician and Hairdresser
Updated: 10 Aug 2021
Facility Features
Facility Features
Feature
Status
Details
Social/Recreational Programme
Yes
Wellness Clinic, Wellbeing Centre, Pool, Activities, Programmes and Outings.
Community Complex
Yes
The Community Centre is the social hub of the Village - a warm, welcoming area for you to enjoy concerts, entertainment, speakers, happy hours and more.
Newsletter
Yes
Pets In Residence
Yes
Please ask the Village Manager First
Negotiate To Bring Own Pet
Yes
Outings
Yes
Swimming Pool
Yes
Library
Yes
Games Room
Yes
Gardens
Yes
Ascot Village is set on a large area of land enabling large grassy areas and gardens. Each villa has a raised vegetable garden and there is a large communal tunnelhouse. Fruit trees are planted around each villa and the Village for residents to enjoy.
Updated: 10 Aug 2021
Special Features
Special Features
7 days free respite care per year at the Ascot Care Home (subject to availability)
Updated: 10 Aug 2021
Interests & Activities
Interests & Activities
Ascot Village offers a busy social calendar with BBQ, Board games, Cards, Chair Yoga, Concerts, Craft, Entertainment, Exercises, Gardening, Happy Hour, Housie, Indoor Bowls, Jigsaw, Library, Meditation, Movies, Music, Outings, Pool, Various Speakers, Walking Group and more to choose from. You will appreciate the liveliness of the Village but also the freedom to determine your level of participation.
Updated: 10 Aug 2021
Languages Spoken
Languages Spoken
Language
Status
Details
English
Yes
Updated: 10 Aug 2021
Religious/Spiritual Affiliations
Religious/Spiritual Affiliations
Religious/Spiritual Affiliations
Status
Details
Inter denominational
Yes
Updated: 10 Aug 2021
Credentials & Membership
NOTE: The Retirement Villages Act 2003 (The Act) is designed to provide improved protection for people who 'buy' into a retirement village. If you intend to 'purchase' you must get independent legal advice before signing your occupation right agreement as required under The Act. Some Retirement Village type facilities are not required to register under The Act so different legal requirements apply. Please make sure you investigate fully.
In some villages there may be some Retirement Village units that have multiple uses e.g. a Serviced Apartment may also be used as a Residential Care Suite. The same unit may therefore show in several places on Eldernet.
10719