Retirement Villages ('Purchase')
At a glance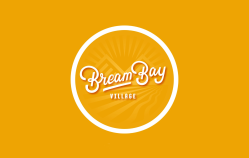 Name

Bream Bay Village

Category

Retirement Villages ('Purchase')

Address

35 Waiwarawara Drive
Ruakaka
Whangarei 0171

Postal Address

35 Waiwarawara Drive
RD 1
Whangarei 0171

Region

Northland

Phone

Mobile

Email

Web
Personnel
Manager

Kaye Jensen - 027 555 4493

Owner

Paul & Brenda Gray
Other services

Could this be a solution for you? Brand new, incredibly roomy, two bedroom, two bathroom villas set on a spacious, sunny site in coastal Ruakaka. New Villas available now from $570,000
Upcoming Open Days
Upcoming Open Days
No open days are currently scheduled.
Agent's Details
Agent's Details
Details
Name
Paul & Brenda Gray - Owners
Address
35 WAIWARAWARA DRIVE, RUAKAKA, NZ
Company
Bream Bay Village Limited
Phone
0800 273 262
Mobile
027 555 4493
Email
View Email Address
Updated: 2 Apr 2019
Composition of Village
Composition of Village
Type
Details
Villas (2 Bedrooms)
Low Price
$525,000
High Price
$625,000
Garage
Yes
Tenure Terms
Occupation right agreement
Updated: 9 Apr 2021
Facility Features
Facility Features
Feature
Status
Details
Social/Recreational Programme
Yes
Community Complex
Yes
A fabulous community clubhouse with a central bowling green and putting practice area.
24 Hour Security
Yes
Emergency Call System
Yes
Pets In Residence
Yes
We value pets and the companionship they provide and so will be permitted with our prior written approval
Negotiate To Bring Own Pet
Yes
This is required because we need to consider the needs of other residents', staff and the retirement community environment. As such any pet must not intrude on another resident's quiet enjoyment of their home and of the village amenities.
Swimming Pool
Yes
Spa Pool
Yes
Lounges
Yes
Gardens
Yes
Updated: 10 Jul 2018
NOTE: The Retirement Villages Act 2003 (The Act) is designed to provide improved protection for people who 'buy' into a retirement village. If you intend to 'purchase' you must get independent legal advice before signing your occupation right agreement as required under The Act. Some Retirement Village type facilities are not required to register under The Act so different legal requirements apply. Please make sure you investigate fully.
In some villages there may be some Retirement Village units that have multiple uses e.g. a Serviced Apartment may also be used as a Residential Care Suite. The same unit may therefore show in several places on Eldernet.
14323