Retirement Village
At a glance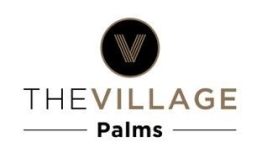 Name

The Village Palms

Category

Retirement Village

Address

31 Shirley Road
Shirley
Christchurch 8013

Postal Address

31 Shirley Road
Shirley
Christchurch 8013

Region

Canterbury

Phone

Mobile

Email

Web
Personnel
Manager

Gladys Tino - (03) 595 5203 022 3211872

Owner

Jenny Stokes - 021993943

Sales

Jenny Stokes - 021993943

Sales

Finn Stokes - 0273055178
Other services
Photos
Map
Downloads
Reviews
Given the current COVID-19 environment we have temporarily disabled our 'feedback' feature. We apologise for any inconvenience.

The Village Palms is just a stone's throw from The Palms shopping centre with all the amenities you need for and easy convenient lifestyle.
On site is our very own Hammersley's Restaurant and Bar providing opportunity for social interaction with other residents, family and friends. On site fully appointed hair salon staffed by qualified hair stylists to ensure you are looking your best.

If you enjoy reading, boardgames, cards or puzzles you can play with like-minded residents in the village library on the ground floor overlooking landscaped gardens.

We are regularly visited by members of our community such as school music groups, church groups and local musicians. There are plenty of activities and outings planned if you wish to join in.

Regular exercise sessions are held in the Village specifically designed for you to build strength and muscle tone.

A comfortable and happy life awaits you at The Village Palms.
Upcoming Open Days
Upcoming Open Days
Details
When?
The Village Palms Open Home


The Village Palms is open to view Monday-Friday, you can call ahead or simply walk on in and be greeted by our friendly team for your own personalised tour of this vibrant village.

Tuesday, 16th June 2020
10:00am - 4:30pm
Agent's Details
Agent's Details
Details
Company
The Village Palms
Updated: 20 Feb 2019
Statutory Supervisor's Details
Statutory Supervisor's Details
Details
Name
Covenant Trustee Services Ltd
Phone
+64 (3) 966 5820
Email
View Email Address
Updated: 30 Apr 2019
Solicitor's Details
Solicitor's Details
Details
Name
Anthony Harper
Address
62 Worcester Blvd,
City/Town
Christchurch Central, 801
Phone
03 379 0920
Email
View Email Address
Updated: 6 Feb 2019
Composition of Village
Composition of Village
Type
Details
Apartment (1 Bedroom)
Total
34
Low Price
$275,000
High Price
$330,000
Updated: 21 May 2020
NOTE: The Retirement Villages Act 2003 (The Act) is designed to provide improved protection for people who 'buy' into a retirement village. If you intend to 'purchase' you must get independent legal advice before signing your occupation right agreement as required under The Act. Some Retirement Village type facilities are not required to register under The Act so different legal requirements apply. Please make sure you investigate fully.
In some villages there may be some Retirement Village units that have multiple uses e.g. a Serviced Apartment may also be used as a Residential Care Suite. The same unit may therefore show in several places on Eldernet.
13321