Retirement Village
At a glance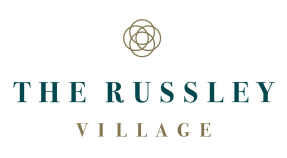 Name

The Russley Village

Category

Retirement Village

Address

73 Roydvale Avenue
Burnside
Christchurch 8053

Postal Address

Same as above

Region

Canterbury

Phone

Fax

Email

Web

Facebook
Personnel
Manager

Peter Palparan - Health Services Manager

Owner

Generus Living Group Limited

Village Enquiries

Jeanette McEachen (Sales Manager) - 03 982 8280

Care Enquiries

Peter Palparan - Clinical Services Manager - 03 925 8320/ 0212861038
Other services

The Reassurance of Quality

Welcome to The Russley Village. We have worked hard to create something very special here.

When planning The Russley, we didn't so much have in mind a traditional retirement village - we were thinking more about a real village. Perhaps like those small memorable villages you might have experienced on your travels.

Like any good village, we wanted to be close enough to the heart of things for friends and family to easily drop in, but we also wanted space and calm with great gardens and a real sense of interest and intrigue.

The perfect spot was a precious and irreplaceable eight acres in the northwest of Christchurch.

From there we were determined that our premium design, construction, layout and facilities would be what the village is known for. Every step we took was to ensure our future residents would have the reassurance of quality.

Premium design with impeccable attention to detail. The Village offers a blend of Villas, Terraced houses and Apartments surrounded by award winning gardens.

Uniquely, The Russley village is a complete and comprehensive offering.

A sense of community, wellbeing and belonging is at the heart of any great village. The Russley Homestead, the Pavilion and the bowling green. These create a central hub - a place for connection, creating a genuine sense of belonging, familiarity and security.

From movie nights to mah-jong, from trips away to a quiet wander in the gardens - there's always something new to do and discover at The Russley.

Lunch with friends at the brasserie, a barista made coffee at the café or perhaps a seminar from the experts on a subject that interests you – you decide when to fully embrace village life and when to simply sit back and relax.
Upcoming Open Days
Upcoming Open Days
No open days are currently scheduled.
Available Properties
Testimonials
Testimonials
Having all the villa's differently designed really gives the village a character that you don't usually see in other villages.

We love the letter boxes in the Pergolas.

Spaciousness and class there was only one place I was coming to.

I never thought when I used to drink at the old Russley Hotel that I would end up living here one day.

I rang another resident before we committed ourselves and it confirmed what we thought.

Everyone is so friendly.

What a relief that our parents are in such a secure environment.

Everyday I feel like I am living on a Cruise Ship just love the friendly atmosphere and staff.
Updated: 28 Feb 2022
Agent's Details
Agent's Details
Details
Address
73 Roydvale Avenue Burnside
City/Town
CHRISTCHURCH
Company
Russley Village
Phone
03 357 9392
Mobile
029 772 0011
Email
View Email Address
Updated: 28 Feb 2022
Statutory Supervisor's Details
Statutory Supervisor's Details
Details
Name
Covenant Trustee Services Ltd
Address
Level 9 191 Queen Street
City/Town
AUCKLAND
Company
Covenant Trustee Services Ltd
Phone
(09) 302 0638
Fax
(09) 302 1037
Email
View Email Address
Updated: 28 Feb 2022
Respite, Carer Support or other Short Stay
Respite, Carer Support or other Short Stay
Respite, Carer Support or other Short Stay
Status
Details
Respite
No
N/A
Updated: 28 Feb 2022
Personnel & Services
Personnel & Services
Personnel / Service
Hours Per Week
Status
Details
Hairdresser
Yes
In the new Homestead we have our on site hair salon called "Frendz at Russley". This is open twice a week, other days b appointment.
Activities Co-ordinator
Yes
Meals - Available On-site
Yes
Food service is provided through our own ABODE Café/Restaurant. Dine in or Take Away also Room Service available.
Home Help - Available On-site
Yes
we have our own staff for home help within the village
Home Help - External Provider
Yes
You may qualify through your GP for Nurse Maude services in your unit at The Russley
Registered Nurse
30
Yes
Village Nurse is available by appointment and on call after hours
Nursing Care
Yes
This can be arranged through The Village Manager
Updated: 28 Feb 2022
Facility Features
Facility Features
Feature
Status
Details
Social/Recreational Programme
Yes
Social programme organised by Residents committee
Community Complex
Yes
The Homestead is the residents main social hub of the village and residents, family and friends are all enjoying the wonderful many dining experiences, musical entertainment nights. or just having a chat.
24 Hour Security
Yes
The Village is gated at night, also monitored at night by drive through security patrols.
Emergency Call System
Yes
All units have three emergency call buttons and an intercom system which is answered by monitoring company, then directed to the appropriate service required: (eg: doctor, nurse or staff member)
Newsletter
Yes
Weekly Newsletter
Pets In Residence
Yes
One Resident has two cats!
Negotiate To Bring Own Pet
Yes
This would be subject to Village Managers approval
Outings
Yes
We have monthly day trips in the village van
Transport Available
Yes
The Village has a stylish Mercedes van for outings, weekly shopping trips
Restaurant
Yes
The ABODE Café & Brasserie is a licensed restaurant providing café style and dining for residents, family and friends to enjoy. Many themed nights are enjoyed by so many.
Fitness Complex
Yes
A small fitness area is in the new Pavilion
Swimming Pool
Yes
The 15m heated swimming pool is located on the ground floor of the Sefton complex.
Spa Pool
Yes
The Spa is located on the ground floor of the Sefton Complex
Craft Room
Yes
The Craft room is situated upstairs in The Homestead
Library
Yes
With the Christchurch mobile library visiting weekly. A lovely reading room with a large variety of books is located on the ground floor of The Homestead. A lovely sunny place to read the paper or just relax and enjoy a good book.
Games Room
Yes
Upstairs in The Homestead is our wonderful pool and snooker tables together with the Lancaster Bar. A great area to relax and enjoy the lovely gas fire while playing a game of cue sports
Lounges
Yes
In the new Homestead there are a number of lounge areas with large fires for residents to sit and enjoy the company of others
Gardens
Yes
The Russley is set among award winning gardens and our residents are proud to call The Russley Village 'home'. Quintessentially Cantabrian, featuring white picket fences and rose gardens, the village radiates an 'English country' air.
Other details
Yes
Life at The Russley Village is all about choice - freedom and independence, while still having the peace of mind over your safety and security. It's the best of independent living, with none of the hassle.
Updated: 28 Feb 2022
Special Features
Special Features
The Russley Village sets a new standard for retirement villages - in terms of physical design, architectural individuality, social variety and quality of care.

Our staff are our greatest asset.

The staff at the Russley Village fulfill a multitude of support structures to residents and day to day operation of the village.
Updated: 28 Feb 2022
Interests & Activities
Interests & Activities
Gardening - Golf - Outdoor/Indoor Bowls - Croquet - Petanque - Happy Hour - Library - Outings - Lunch outings - Concerts - Travel - Shopping Trips - Theatre, Billiards, BBQ, Bridge, Exercises, Gardening, Mah Jong, Movies, Singing, Sky TV, Videos, Art, BBQ, Bingo, Board games, , Classical Music, Craft,, Entertainers, Email, Entertainment, Exercises, Gas Fire, Internet, Jigsaw, Library, Minibus, Petanque, Pianist, Pool table, Sky TV
Updated: 28 Feb 2022
Languages Spoken
Languages Spoken
Language
Status
Details
Chinese
Yes
English
Yes
Filipino
Yes
Indonesian
Yes
Japanese
Yes
Spanish
Yes
Our ABODE Restaurant Manager Rocio is from Barcelona and is a wonderful asset to our village
Tamil
Yes
Other Information
Yes
Our Executive Chef Ganesh and assistant chef Sental are both from India.
Updated: 28 Feb 2022
Distances
Distances
Location
Distance
Details
Public Transport
Public bus stop just across the road.
Shops
Within walking distance
Mall
Avonhead, Bishopdale and Fendalton shopping malls are a very short distance away. The new Spitfire Park shopping centre is now open at the Christchurch Airport.
Parks
Burnside Park and Nunweek park within walking distance
Library
We have a libray at the village also Bishopdale library is a short distance away. Christchurch City Council Mobile Library visits the village each week.
Updated: 28 Feb 2022
Credentials & Membership
NOTE: The Retirement Villages Act 2003 (The Act) is designed to provide improved protection for people who 'buy' into a retirement village. If you intend to 'purchase' you must get independent legal advice before signing your occupation right agreement as required under The Act. Some Retirement Village type facilities are not required to register under The Act so different legal requirements apply. Please make sure you investigate fully.
In some villages there may be some Retirement Village units that have multiple uses e.g. a Serviced Apartment may also be used as a Residential Care Suite. The same unit may therefore show in several places on Eldernet.
9833