Retirement Village
Resthaven Retirement Village
At a glance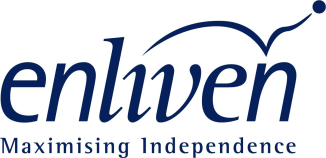 Name

Resthaven Retirement Village

Category

Retirement Village

Address

208 Main Street
Gore
Gore 9710

Region

Southland

Phone

Mobile

Email

Web

Facebook
Personnel
Manager

Karl Lamb - 03 211 8258

Owner

Presbyterian Support Southland - 03 211 8200
Other services
Media
Map
Downloads
You need Adobe Reader to view PDF files.
| | | |
| --- | --- | --- |
| | Enliven Retirement Living Booklet | Take a look through our Retirement Living Brochure to find the best fit for you. |
| | Enliven SupportLink Community Service Brochure | SupportLink is a free community service to assist elderly people living in their own homes – is very much in tune with the Enliven philosophy of empowering, enriching lives and offering practical support – when, how and where you need it most. |
Reviews
Given the current COVID-19 environment we have temporarily disabled our 'feedback' feature. We apologise for any inconvenience.

Choice, independence and social connections are important during your retirement. At Resthaven Village we understand how important this time of your life is and we're here to help you make the most of it.

Resthaven is a comprehensive retirement village providing a full range of care levels. Nestled on a large site and within easy walking distance to the main shopping centre in Gore, Resthaven looks out to beautiful views of the surrounding Eastern Southland hills.

The village comprises of 21 units sold under the occupation rights agreement. These units are self-contained with support available from the rest home / hospital if needed. One of the many benefits of Resthaven is that if care needs do change, dependent on availability, residents are able to remain close to friends and within familiar settings.

Residents are encouraged to keep active, try new hobbies and continue to enjoy the ones they love. There are many activities and outings available to residents; bowls, chapel, concerts, cooking, exercises, flower arranging, housie and the list goes on. When looking around the grounds and inside Resthaven, there are many quirky and unique crafts that have been made with the activities team and residents themselves. There is also a library which caters for both large and small printing books, which is connected to the local library to maintain a wide supply of books. Resthaven has a van which is available to take residents out shopping and exploring.

The Village offers a welcoming and homely lifestyle, with a team of dedicated staff to make living there a real pleasure.
We have 21 units, set up in a well maintained large area with lovely gardens and lawn. There are currently units for sale. Please contact our Village Manager Karl Lamb on 03 211 8258.
Upcoming Open Days
Upcoming Open Days
No open days are currently scheduled.
Testimonials
Testimonials
"Resthaven Village is a very special village where the support you receive is greatly appreciated by most residents. Van for grocery shopping is greatly appreciated by those with no car, outings are also great where we get together and enjoy everyone's company and we are able to join the rest home residents in the home for entertainment" - Resthaven Village Resident

"We are very lucky to have a caring and supportive cottage coordinator" - Resthaven Village Resident
Updated: 18 Jan 2019
Agent's Details
Agent's Details
Details
Name
Karl Lamb
Address
Resthaven Village, 208 Main Street
City/Town
Gore, Southland
Company
Presbyterian Support Retirement Villages Ltd
Phone
03 211 8258
Email
View Email Address
Updated: 14 Jun 2019
Statutory Supervisor's Details
Statutory Supervisor's Details
Details
Name
Raylene McMeekan Client Relationship Manager
Address
Level 6 191 Queen Street Auckland 1140 PO Box 4243, Shortland Street, Auckland 1140
Company
Covenant Trustees Services Ltd
Phone
Ph: 03 966 5820
Email
View Email Address
Updated: 17 Sep 2019
Composition of Village
Composition of Village
Type
Details
Unit (1 Bedroom)
Unit (2 Bedrooms)
Updated: 18 Jan 2019
Respite, Carer Support or other Short Stay
Respite, Carer Support or other Short Stay
Respite, Carer Support or other Short Stay
Status
Details
Respite
Yes
Carer Support
Yes
Updated: 20 May 2016
Personnel & Services
Personnel & Services
Personnel / Service
Hours Per Week
Status
Details
Chaplain/Spiritual Advisor
Yes
Meals - Available On-site
Negotiable
Home Help - Available On-site
Negotiable
Home Help - External Provider
Yes
Updated: 20 May 2016
Facility Features
Facility Features
Feature
Status
Details
Negotiate To Bring Own Pet
Yes
Transport Available
Yes
Weekly shopping
Gardens
Yes
Updated: 20 May 2016
Special Features
Special Features
Our independent living units are in a spacious setting close to the Resthome. Jan (our Village Co-Ordinator) visits regularly and also arranges outings for the Residents. Residents can eat over at the Resthome if they desire for a small cost.
Updated: 18 Jan 2019
Interests & Activities
Interests & Activities
Jan arranges outings and also the independent living residents are invited to many of the Resthome Activities. Residents are able to do as much or as little as they personally wish.
Updated: 18 Jan 2019
Languages Spoken
Languages Spoken
Language
Status
Details
English
Yes
Other Details
Yes
Interpreter available if required
Updated: 20 May 2016
Religious/Spiritual Affiliations
Religious/Spiritual Affiliations
Religious/Spiritual Affiliations
Status
Details
Inter denominational
Yes
Presbyterian
Yes
(Other comments)
Yes
Our services are available regardless of race, beliefs or background.
Updated: 28 Jun 2017
Distances
Distances
Location
Distance
Details
Shops
1.00 Km
Parks
1.00 Km
Library
1.00 Km
Updated: 20 May 2016
Credentials & Membership
NOTE: The Retirement Villages Act 2003 (The Act) is designed to provide improved protection for people who 'buy' into a retirement village. If you intend to 'purchase' you must get independent legal advice before signing your occupation right agreement as required under The Act. Some Retirement Village type facilities are not required to register under The Act so different legal requirements apply. Please make sure you investigate fully.
In some villages there may be some Retirement Village units that have multiple uses e.g. a Serviced Apartment may also be used as a Residential Care Suite. The same unit may therefore show in several places on Eldernet.
14866