Promisia Eileen Mary
At a glance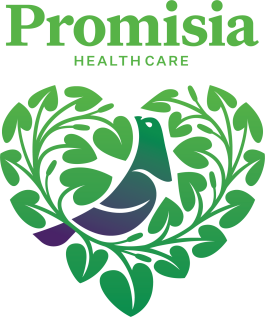 Name

Promisia Eileen Mary

Category

Retirement Village

Address

44 Trafalgar Street
Dannevirke
Dannevirke 4930

Postal Address

44 Trafalgar Street
Dannevirke 4930

Region

Manawatu

Phone

Fax

Email

Web
Personnel
Manager

Darlene Amboy - 06 374 8241

Owner

Promisia Healthcare Limited
Other services
Promisia is proud to provide the care people need as they age we offer a full range of care - Resthome, Hospital, Respite, YPD, Dementia, Palliative, Adult Day Care, and Independent living.

Eileen Mary has five retirement villas. These are two-bedroom units and are ideal for people looking to downsize, are still relatively independent but want the advantages and conveniences of having a care facility on hand.

Nestled in a beautiful and serene community, our retirement villas offer everything you need to enjoy your golden years to the fullest. From spacious and well-appointed living areas to stunning outdoor spaces, our villas are designed with your comfort and convenience in mind.
Upcoming Open Days
Upcoming Open Days
No open days are currently scheduled.
Available Properties
Available Properties
Details
Photo

$130,000

1 1 45m2

Property Type: Serviced Apartment

Eileen Mary offers 19 Licence to Occupy apartments within the facility offering 24-hour Rest Home and Hospital Level care, in addition to our individual Rest Home and Hospital Level beds. Apart from L...
Agent's Details
Agent's Details
Details
Name
Darlene Amboy
Address
44- Trafalgar Street
City/Town
Dannevirke 4930
Company
Eileen Mary Residential Care
Phone
06 374 8241
Mobile
063748006
Email
View Email Address
Updated: 30 Aug 2018
Statutory Supervisor's Details
Statutory Supervisor's Details
Details
Name
Covenant Trustees
Address
Level 34 Vero Centre 48 Shortland Street PO Box 4243 Auckland1140
City/Town
Auckland 1140
Company
Covenant Trustee Company Limited
Phone
09 302 0638
Fax
09 302 1037
Updated: 16 Sep 2014
Solicitor's Details
Solicitor's Details
Details
Name
Geoff Currie
Address
PO Box 8498 Riccarton
City/Town
Christchurch
Company
Geoff Currie Lawyers
Phone
03 982 4103
Fax
03 982 4105
Mobile
n/a
Email
View Email Address
Updated: 1 Aug 2013
Composition of Village
Composition of Village
Type
Details
Town house (2 Bedrooms)
Total
5
Low Price
$310,000
High Price
$310,000
Garage
Yes
Tenure Terms
Licence to Occupy
Surrender Details
Contact Eileen Mary Age Care for details
Service Charge Details
$300.00 per month - includes 1 hour cleaning per week and lawns mowed.
Nursing Care Details
call bell attached to Eileen Mary facility for Emergency Assistance.
Updated: 21 Jul 2021
Personnel & Services
Personnel & Services
Personnel / Service
Hours Per Week
Status
Details
Hairdresser
Yes
Podiatrist
Yes
Diversional Therapist
Yes
Chaplain/Spiritual Advisor
Yes
Activities Co-ordinator
Yes
Meals - Available On-site
Negotiable
Updated: 26 Oct 2012
Facility Features
Facility Features
Feature
Status
Details
Social/Recreational Programme
Yes
Community Complex
Yes
24 Hour Security
Yes
Emergency Call System
Yes
Newsletter
Yes
Negotiate To Bring Own Pet
Yes
Outings
Yes
Craft Room
Yes
Library
Yes
Games Room
Yes
Lounges
Yes
Gardens
Yes
Updated: 26 Oct 2012
Interests & Activities
Interests & Activities
Activity programme, Board games, Bowls, Breakfast in bed, Church, Craft, Electric beds, Entertainment, Exercises, Games, Gardening, Happy Hour, Housie, Jigsaw, Library, Minibus, Newspaper reading, Outings, Shopping, Singing
Updated: 26 Oct 2012
Languages Spoken
Languages Spoken
Language
Status
Details
English
Yes
Filipino
Yes
Updated: 26 Oct 2012
Religious/Spiritual Affiliations
Religious/Spiritual Affiliations
Religious/Spiritual Affiliations
Status
Details
Anglican
Yes
Service once a fortnight
Presbyterian
Yes
Service once a fortnight
Roman Catholic
Yes
Regularly
(Other comments)
Yes
Chaplain visits regularly and as required.
Updated: 26 Oct 2012
Distances
Distances
Location
Distance
Details
Public Transport
0.30 Km
10 minute easy walk
Shops
0.30 Km
easy flat walk
Parks
1.50 Km
2o - 30 minute walk, 5 minutes in car
Library
0.30 Km
in centre of main shopping town
Updated: 26 Oct 2012
Credentials & Membership
Credentials & Membership
Credentials & Membership RC
Status
Details
National Certificate in Diversional Therapy
Yes
Registered Retirement Village?
Yes
Updated: 26 Oct 2012
NOTE: The Retirement Villages Act 2003 (The Act) is designed to provide improved protection for people who 'buy' into a retirement village. If you intend to 'purchase' you must get independent legal advice before signing your occupation right agreement as required under The Act. Some Retirement Village type facilities are not required to register under The Act so different legal requirements apply. Please make sure you investigate fully.
In some villages there may be some Retirement Village units that have multiple uses e.g. a Serviced Apartment may also be used as a Residential Care Suite. The same unit may therefore show in several places on Eldernet.