Pacific Coast Village
At a glance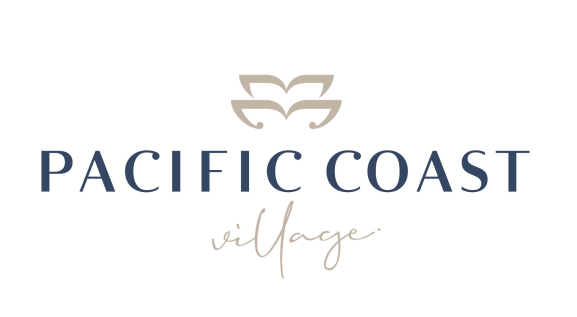 Name

Pacific Coast Village

Category

Retirement Village

Address

210 Maranui Street
Papamoa
Mt Maunganui 3118

Postal Address

PO Box 10226
Bayfair
Mount Maunganui 3152

Region

Bay of Plenty

Phone

Email

Web

Facebook
Personnel
Manager

Julia Abad - 07 572 3029

Owner

Generus Living Group Limited

Health Services Manager

Julia Abad - 021385822
Other services
Pacific Coast is a resort style village, ideally situated on Maranui Street, between Papamoa and Mount Maunganui – consistently voted one of New Zealand's top seaside holiday spots.

The village is just minutes from the great shops, cafes and restaurants of Mount Maunganui, and just a little further to bustling downtown Tauranga. And of course, it's just an easy 35 minute flight or relaxing morning's drive to Auckland.

The village offers a range of architecturally designed villas, varying in size from 118m2 to 176m2. Villas feature spacious dining and living areas flowing out to external patio, designed to make the most of the year round outdoor living Papamoa is famous for. The villas include internal access garaging and are finished to a very high standard.

The stunning Pool Pavilion features a 25 metre indoor swimming pool and hot tub. The Beach House is a comprehensive community centre which complements the existing Summer House and includes reception, library, lounge, restaurant, bar, cafe, craft room, wellness centre, cinema, hair salon, a range of general activity areas and an onsite care facility.

Please enquire for more information.
Upcoming Open Days
Upcoming Open Days
No open days are currently scheduled.
Statutory Supervisor's Details
Statutory Supervisor's Details
Details
Name
Covenant Trustee Services Ltd
Address
PO Box 4243 Shortland Street
City/Town
Auckland
Phone
09 302 0638
Email
View Email Address
Updated: 28 Feb 2017
Solicitor's Details
Solicitor's Details
Details
Name
Burke Melrose
Address
Level 7 52 Swanson Street
City/Town
Auckland
Phone
09 356 2630
Fax
09 356 2631
Updated: 19 Jun 2012
Composition of Village
Composition of Village
Type
Details
Two Bedroom Villa (2 Bedrooms)
Total
141
Garage
Yes
Two Bedroom Villa Plus Study (2 Bedrooms)
Total
78
Garage
Yes
Three Bedroom Villa (3 Bedrooms)
Total
3
Garage
Yes
Updated: 3 Apr 2019
Personnel & Services
Personnel & Services
Personnel / Service
Hours Per Week
Status
Details
Home Help - External Provider
Yes
Registered Nurse
24
No
24 hour Emergency Call.
Updated: 27 Jan 2021
Facility Features
Facility Features
Feature
Status
Details
Social/Recreational Programme
Yes
Community Complex
Yes
24 Hour Security
Yes
Emergency Call System
Yes
24 hour nurse on call and respite facilities cater for those unexpected emergencies within the complex.
Newsletter
Yes
Negotiate To Bring Own Pet
Yes
Outings
Yes
Transport Available
Yes
Restaurant
Yes
Fitness Complex
Yes
Swimming Pool
Yes
Spa Pool
Yes
Craft Room
Yes
Library
Yes
Games Room
Yes
Lounges
Yes
Gardens
Yes
Updated: 10 Apr 2018
NOTE: The Retirement Villages Act 2003 (The Act) is designed to provide improved protection for people who 'buy' into a retirement village. If you intend to 'purchase' you must get independent legal advice before signing your occupation right agreement as required under The Act. Some Retirement Village type facilities are not required to register under The Act so different legal requirements apply. Please make sure you investigate fully.
In some villages there may be some Retirement Village units that have multiple uses e.g. a Serviced Apartment may also be used as a Residential Care Suite. The same unit may therefore show in several places on Eldernet.