Observatory Village Care
At a glance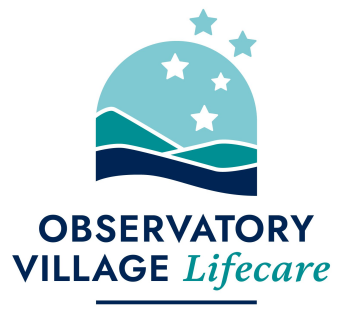 Name

Observatory Village Care

Category

Retirement Village

Address

21 Stoke Street
Oamaru
Oamaru 9400

Postal Address

Same as above

Region

Otago

Phone

Fax

Email

Web
Personnel
Manager

Scott Elliffe - (03) 434 5450

Owner

Observatory Village Lifecare Ltd
Other services
Photos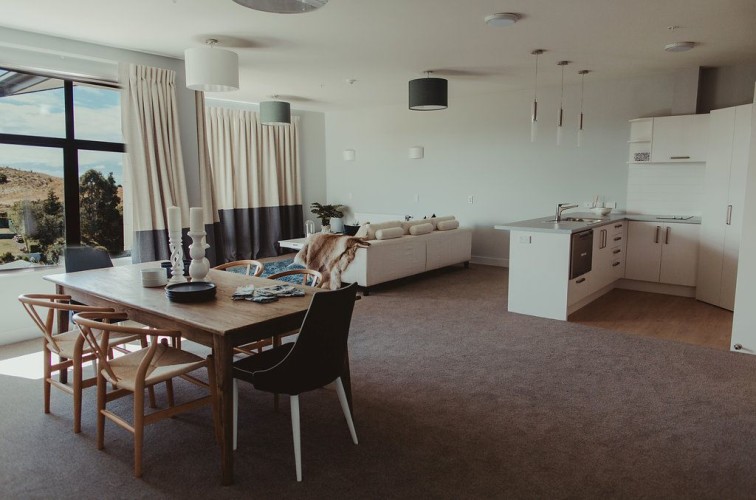 Map
Reviews
The mission of Observatory Village Lifecare is to provide an environment where residents can live well receive care and services that are appropriate to their needs; and feel part of a community
Upcoming Open Days
Upcoming Open Days
No open days are currently scheduled.
Testimonials
Testimonials
"Everything is very good. A beautiful facility".
"The village is well run and the residents are taken great care of. The staff are understanding and you are greeted with a smile".
"I am very happy - I love living here"
"I'm delighted with what we have".
"I'm very pleased I am here".
"A wonderful addition to the Oamaru community".
Updated: 23 Nov 2023
Agent's Details
Agent's Details
Details
Name
Katrina Holywell
Company
Observatory Village Lifecare
Phone
03 434 5450
Email
View Email Address
Updated: 23 Nov 2023
Statutory Supervisor's Details
Statutory Supervisor's Details
Details
Name
Raylene McMeekan
Address
P O Box 4243, Shortland Street, Auckland 1140
Company
Covenant Trustees Services Limited
Phone
03 323 5100
Email
View Email Address
Updated: 23 Nov 2023
Solicitor's Details
Solicitor's Details
Details
Name
Berry & Co
Address
20 Eden Street
City/Town
Oamaru 9400
Company
Berry & Co
Phone
03 433 0007
Updated: 23 Nov 2023
Composition of Village
Composition of Village
Type
Details
Serviced Apartment (1 Bedroom)
Serviced Apartments (2 Bedrooms)
Villas (2 Bedrooms)
Villas (3 Bedrooms)
Updated: 23 Nov 2023
Respite, Carer Support or other Short Stay
Respite, Carer Support or other Short Stay
Respite, Carer Support or other Short Stay
Status
Details
Respite
Yes
As bed availability in Care Home allows
Carer Support
Yes
As bed availability in Care Home allows
Other Short Stay Programme
Yes
High Care Needs
Yes
Subsidised
Yes
Private Paying
Yes
Booking can be made in advance
Yes
Updated: 23 Nov 2023
Personnel & Services
Personnel & Services
Personnel / Service
Hours Per Week
Status
Details
Hairdresser
Yes
Pam Milmine runs our salon which is open Monday to Friday, appointments essential
Podiatrist
Yes
2 Podiatrists visit every 6-8 weeks or earlier if there is a need. Appointment necessary.
Physiotherapist
Yes
Can be arranged
Activities Co-ordinator
Yes
Meals - Available On-site
Yes
Home Help - External Provider
Yes
Registered Nurse
Yes
Nursing Care
Yes
Updated: 23 Nov 2023
Facility Features
Facility Features
Feature
Status
Details
Social/Recreational Programme
Yes
Weekly programme delivered to all residents
Community Complex
Yes
Emergency Call System
Yes
Newsletter
Yes
Pets In Residence
Yes
Negotiate To Bring Own Pet
Yes
Outings
Yes
Transport Available
Yes
Weekly shopping trip to local supermarket. Check weekly programme for planned outings and events.
Restaurant
Yes
Either book in for a meal in the dining room or have a takeaway meal. Weekly menu sent out to all Villas and Serviced Apartments
Fitness Complex
Yes
Library
Yes
Games Room
Yes
Chapel
Yes
Whilst we are not affiliated to any one religion we do have services on a monthly basis. These are shared on a rotational basis among different churches in Oamaru.
Lounges
Yes
There is a large community centre lounge which overlooks a central courtyard. We also have a TV lounge as well as a number of small lounges throughout the main building.
Gardens
Yes
Residents have the choice to maintain the gardens around their villas. There are also a number of vegetable plots in the grounds for keen gardens to keep their green fingers happy.
Other details
Yes
Garden hobbies shed
Updated: 23 Nov 2023
Distances
Distances
Location
Distance
Details
Public Transport
Driving Miss Daisy or taxi's, no bus service in Oamaru
Shops
1.00 Km
Oamaru Main Street has a wide variety of shops and services to suit everyone.
Mall
No mall
Parks
1.00 Km
Oamaru Public Gardens in Chelmer Street are close by, beautiful gardens are lovely to walk around
Library
1.00 Km
Public library is located in the middle of the main shopping area
Updated: 23 Nov 2023
Credentials & Membership
NOTE: The Retirement Villages Act 2003 (The Act) is designed to provide improved protection for people who 'buy' into a retirement village. If you intend to 'purchase' you must get independent legal advice before signing your occupation right agreement as required under The Act. Some Retirement Village type facilities are not required to register under The Act so different legal requirements apply. Please make sure you investigate fully.
In some villages there may be some Retirement Village units that have multiple uses e.g. a Serviced Apartment may also be used as a Residential Care Suite. The same unit may therefore show in several places on Eldernet.