Retirement Village
At a glance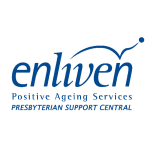 Name

Kowhainui Villas

Category

Retirement Village

Address

88 Virginia Road
Otamatea
Whanganui 4500

Postal Address

88 Virginia Road
Otamatea
Whanganui 4500

Region

Whanganui

Phone

Email

Web

Facebook
Personnel
Manager

Trish Boswell - (06) 349 1494

Owner

Presbyterian Support Central - (04) 439 4900
Other services

Enliven's Kowhainui Village offers a wonderful lifestyle opportunity in Whanganui's premier suburb of Otamatea. From the friendly community spirit, right through to the perfect location, purpose built villas and townhouses and friendly staff, Kowhainui Village by Enliven has it all.

This popular village has been carefully laid out across two neighbouring sites. The boutique Kowhainui Drive villas are set in beautiful park-like surroundings, while Edith Collier Drive's modern townhouses are set on a sweeping cul-de-sac amongst abundant rose gardens. Both sites share the vibrant Kowhainui lifestyle that residents love.

Kowhainui Village is located in Otamatea, outside the hustle and bustle of town for peace and quiet, it is only a 15 minute walk from St John's Hill Shopping Centre and just a few minutes drive from the CBD.

Enliven's Kowhainui Village provides independent living, but with the security of knowing our friendly team is never far away. As a resident of Enliven's Kowhainui Village you are, of course, free to do whatever you like, when you like. But you can be confident that our friendly team is on hand to offer the support and security you need.

At Enliven, we believe retirement is not about slowing down (unless you want to!); it's about having the time to do the things you enjoy most. Enliven's Kowhainui Village has been designed to let you make the most of your retirement years.

If there comes a time that you or your spouse needs extra support, as a resident of an Enliven retirement village you'll be given preferential entry into Enliven's rest homes. Neighbouring Kowhainui Home provides rest home care, health recovery and short-term respite. Plus, the home provides specialist hospital level care making it a perfect option for couples who need different levels of support, but want to remain close-by.
Upcoming Open Days
Upcoming Open Days
No open days are currently scheduled.
Agent's Details
Agent's Details
Details
Name
Trish Boswell
Phone
(06) 349 1494
Email
View Email Address
Updated: 28 May 2019
Statutory Supervisor's Details
Statutory Supervisor's Details
Details
Name
Covenant Trustee Services Ltd
Address
PO Box 4243, Shortland Street
City/Town
Auckland, 1140
Phone
(09) 302 0638
Updated: 28 May 2019
Composition of Village
Composition of Village
Type
Details
Kowhainui Villas on Kowhainui Drive (2 Bedrooms)
Total
16
Low Price
$325,000
High Price
$350,000
Tenure Terms
Licence to occupy
Service Charge Details
Outgoings charges vary depending on your villa, but are approximately $545 to $555 per calendar month.
Kowhanui Villas on Edith Collier Drive (2 Bedrooms)
Total
17
Low Price
$350,000
High Price
$400,000
Garage
Yes
Tenure Terms
Licence to occupy
Service Charge Details
Outgoings charges vary depending on your villa, but are approximately $545 to $555 per calendar month.
Updated: 26 Jan 2021
Personnel & Services
Personnel & Services
Personnel / Service
Hours Per Week
Status
Details
Hairdresser
Yes
Podiatrist
Yes
Diversional Therapist
Yes
Chaplain/Spiritual Advisor
Yes
Activities Co-ordinator
Yes
Meals - Available On-site
Yes
Home Help - Available On-site
No
Enliven can help you arrange in-home support services.
Home Help - External Provider
Negotiable
Registered Nurse
Yes
Nursing Care
Negotiable
Other Personnel
Yes
Updated: 22 Jun 2018
Facility Features
Facility Features
Feature
Status
Details
Social/Recreational Programme
Yes
Community Complex
Yes
24 Hour Security
Yes
Newsletter
Yes
Pets In Residence
Yes
Negotiate To Bring Own Pet
Yes
Outings
Yes
Transport Available
Yes
Chapel
Yes
Lounges
Yes
Gardens
Yes
Updated: 31 May 2013
Special Features
Special Features
The icing on the cake for the residents of Enliven's Kowhainui Village is knowing that by purchasing a villa, they're investing in the future. As a not-for-profit organisation, all the proceeds from the sale of Enliven's retirement villas and apartments are invested back into Enliven facilities, or into social services for vulnerable children and families provided by Family Works, which is also part of Presbyterian Support Central.
Updated: 24 Jan 2018
Interests & Activities
Interests & Activities
Activity programme, Advocate, Age Concern, Alzheimer's Society, Art, Arthritis society, BBQ, Big print books, Bingo, Board games, Bowls, Cards, Care and Craft, Chapel, Children, Church, Classical Music, Concerts, Cooking, Craft, Dancing, Electric beds, Email, Entertainers, Entertainment, Exercises, Fax, Flower arranging, Games, Garden, Gardening, Happy Hour, Housie, Indoor Games, Internet, Jigsaw, Library, Mah Jong, Men, Minibus, Movies, Music, Newspaper reading, Outings, Park, Parties, Pastoral care, Petanque, Pianist, Picnic facilities, Quizzes, Reading, Roses, RSA, Senior Citizens, Shopping, Sing-a-longs, Singing, Vegetarian, Videos, Views
Updated: 31 May 2013
Religious/Spiritual Affiliations
Religious/Spiritual Affiliations
Religious/Spiritual Affiliations
Status
Details
(Other comments)
Yes
Kowhainui Home welcomes people of all religious backgrounds and assists residents in making arrangements for worship
Updated: 31 Mar 2009
Credentials & Membership
NOTE: The Retirement Villages Act 2003 (The Act) is designed to provide improved protection for people who 'buy' into a retirement village. If you intend to 'purchase' you must get independent legal advice before signing your occupation right agreement as required under The Act. Some Retirement Village type facilities are not required to register under The Act so different legal requirements apply. Please make sure you investigate fully.
In some villages there may be some Retirement Village units that have multiple uses e.g. a Serviced Apartment may also be used as a Residential Care Suite. The same unit may therefore show in several places on Eldernet.
10296