Retirement Village
Kandahar Retirement Village
At a glance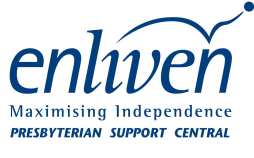 Name

Kandahar Retirement Village

Category

Retirement Village

Address

16 Totara Street
Lansdowne
Masterton 5810

Region

Wairarapa

Phone

Email

Web

Facebook
Personnel
Manager

Peter Newman - 06 370 0447

Owner

Presbyterian Support Central - 04 439 4900

Sales Agent

Nell Tawera MacDonald - 06 370 0662
Other services

Stage two under construction now! Don't miss out, secure yours today!

Enliven, the trusted name in positive ageing services, is excited to bring to the Wairarapa the very best in modern retirement living with Kandahar Village.

Situated just off Totara Street, Lansdowne, these architecturally designed, modern villas are situated to make the most of the Wairarapa sunshine. You'll find the villas to be light and bright in summer and warm and snug in winter.

Enliven, known for our holistic approach to care, has crafted Kandahar Village with retirees in mind. This meticulously designed development offers 52 private villas with Lifemark 4 accessibility features signifying thoughtfulness and consideration for the ageing process.

Moving to Kandahar Village means you can continue to live your life your way.

You can sit back, relax and enjoy retirement with peace of mind knowing you are part of a supportive community and help is on hand if you need it.

The villas at Kandahar Village have been modelled on Enliven's sought-after Kowhainui Villas in Whanganui – so we already know you'll feel right at home. Residents tell us they love the modern, light, sunny and spacious villas and there's always a waiting list to join the popular village.

At Enliven, we believe retirement is not about slowing down (unless you want to!); it's about having the time to do the things you enjoy most. Enliven's Kandahar Village has been designed to let you make the most of your retirement years.
Upcoming Open Days
Upcoming Open Days
No open days are currently scheduled.
Agent's Details
Agent's Details
Details
Name
Nell Tawera MacDonald
Phone
(06) 370 0662
Email
View Email Address
Updated: 19 Aug 2020
Statutory Supervisor's Details
Statutory Supervisor's Details
Details
Name
Covenant Trustee Services Ltd
Address
PO Box 4243, Shortland Street
City/Town
Auckland, 1140
Mobile
(09) 302 0638
Updated: 19 Aug 2020
Special Features
Special Features
The icing on the cake for the residents of Enliven's Kowhainui Village is knowing that by purchasing a villa, they're investing in the future. As a not-for-profit organisation, all the proceeds from the sale of Enliven's retirement villas and apartments are invested back into Enliven facilities, or into social services for vulnerable children and families provided by Family Works, which is also part of Presbyterian Support Central.
Updated: 19 Aug 2020
Religious/Spiritual Affiliations
Religious/Spiritual Affiliations
Religious/Spiritual Affiliations
Status
Details
(Other comments)
Yes
Kandahar Home welcomes people of all religious backgrounds and assists residents in making arrangements for worship
Updated: 19 Aug 2020
Credentials & Membership
NOTE: The Retirement Villages Act 2003 (The Act) is designed to provide improved protection for people who 'buy' into a retirement village. If you intend to 'purchase' you must get independent legal advice before signing your occupation right agreement as required under The Act. Some Retirement Village type facilities are not required to register under The Act so different legal requirements apply. Please make sure you investigate fully.
In some villages there may be some Retirement Village units that have multiple uses e.g. a Serviced Apartment may also be used as a Residential Care Suite. The same unit may therefore show in several places on Eldernet.
15404