Highgrove Village & Patrick Ferry House
At a glance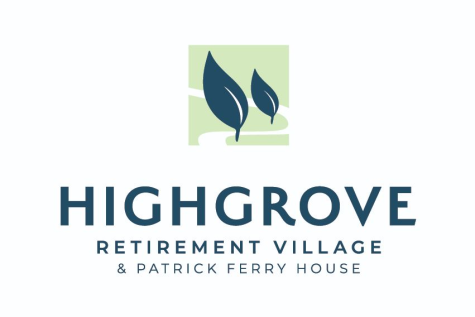 Name

Highgrove Village & Patrick Ferry House

Category

Retirement Village

Address

Highgrove Village & Patrick Ferry House
119 Albany Highway or 47 Condor Place
North Shore
Unsworth Heights, Albany 0632

Postal Address

119 Albany Highway
Unsworth Heights
Auckland 0632

Region

North Shore and West Auckland

Phone

Fax

Email

Web

Facebook
Personnel
Manager

Patrick Ferry - 09 444 6689

Owner

Ferry Enterpirses Ltd - 09 447 1551

Sales

Carol Macky - 027 4970784
Other services
Special Offer on our one bedroom apartment at $419,000 - No weekly fees for the first year!
Highgrove Village is a boutique family managed retirement village providing flexible lifestyle choices and security.

Offering flexible lifestyle and care choices to meet your needs, our retirement village in Albany, North Shore is the best way to live life your way. We'd love to have your around for a cup of tea and a tour of our village.

Whether you want to spend more time with family, travel, explore new activities or make new friends, our independent living provides comfort, security and freedom.

Enjoy the advantages of independent living with the services you need. With our assisted living, you have the reassurance help is always near. We offer each resident one weeks free respite care per year in Patrick Ferry House with special conditions please ask for further in information.
Highgrove Village has a social, friendly, community atmosphere with many elegant, spacious lounges to enjoy our numerous social events. Our Games Room, heated pool and spa pool are popular with our residents.

The close proximity of Patrick Ferry House allows couples, friends and family to remain together and connected, even when circumstances dictate a more intensive level of care is required for one of our residents.

Elegant, spacious and low maintenance apartments with contemporary high-quality finishes. Energy efficient refrigerators, dishwashers, washers and dryers are also included. The oversized living area flows onto balconies or courtyards. Care has been taken to ensure privacy is maintained across all apartments.

SPECIAL OFFER - BE QUICK FOR THIS! NO WEEKLY FEES FOR THE 1ST YEAR. NOW SELLING, SECURE YOUR NEW HOME, WELL PRICED, ONE BEDROOM APARTMENT $419,000.
Contact us now on 09 444 6689 or Carol 027 497 0784
Upcoming Open Days
Upcoming Open Days
Details
When?
Viewing possible by appointment


Open to view by appointment

Saturday, 4th March 2023
10:00am - 3:00pm
Open Home


Open to view by appointment

Monday, 4th December 2023
10:00am - 4:00pm
Open Home


Open to view by appointment

Tuesday, 5th December 2023
10:00am - 4:00pm
Open Home


Open to view by appointment

Wednesday, 6th December 2023
10:00am - 4:00pm
Open Home


Open to view by appointment

Thursday, 7th December 2023
10:00am - 4:00pm
Open Home


Open to view by appointment

Friday, 8th December 2023
10:00am - 4:00pm
Open Home


Open to view by appointment

Monday, 11th December 2023
10:00am - 4:00pm
Open Home


Open to view by appointment

Tuesday, 12th December 2023
10:00am - 4:00pm
Open Home


Open to view by appointment

Wednesday, 13th December 2023
10:00am - 4:00pm
Open Home


Open to view by appointment

Thursday, 14th December 2023
10:00am - 4:00pm
Open Home


Open to view by appointment

Friday, 15th December 2023
10:00am - 4:00pm
Available Properties
Available Properties
Details
Photo

One Bedroom Apartment with Deck

$419,000

1 1 1

Property Type: Apartment

Live life your way...and meet your new neighbours at Highgrove Retirement Village Offering flexible lifestyle and care choices to meet your needs, our retirement village in Albany, North Shore is t...
Testimonials
Testimonials
"I'd visited a friend's mother in Patrick Ferry House, and thought Highgrove Village was a really nice place, and realised it would be perfect for David and me. Three years on we enjoy village life, we like to go for walks at Long Bay and I can drive to all North Shore amenities, it has all worked out pretty well for us". Kaye and David

"For people at my stage of life it's ideal. I got to the stage where I didnt want to worry about maintenance of the house. Five years earlier it may not have suited my lifestyle, but after my wife died, and living by myself,I decided the time was right to make the move. I still swim at Campells Bay, and enjoy 18 holes of golf on a regular basis, and take my caravan off on trips. I like this place because of the facilities, everything is new and my apartment suits me. And the Hospital is there should I need it in the future. I am very happy here". Ron

"One viewing at Highgrove and I made the decision to move in. Its a home away from home". Evelyn


"' When I saw Highrove I knew immediately it was where I wanted to be. My new home is perfect, an absolute dream for me, I'm in heaven. Its so peaceful and quiet. The people here are lovely, they take me shopping and on trips--its just wondeful". Pam
Updated: 23 Aug 2023
Agent's Details
Agent's Details
Details
Name
Carol Macky
Address
47 Condor Place
City/Town
Unsworth Heights, Albany
Company
Highgrove Village Limited
Phone
09 444 6655 ext 208
Fax
09 447 1552
Mobile
027 497 0784
Email
View Email Address
Updated: 11 Oct 2018
Statutory Supervisor's Details
Statutory Supervisor's Details
Details
Name
Covenant Trustee Services Limited
Address
Level 18, 48 Emily Place
City/Town
Auckland
Company
Covenant Trustee Services Limited
Phone
09 302 8074
Fax
09 302 1037
Email
View Email Address
Updated: 8 Mar 2018
Solicitor's Details
Solicitor's Details
Details
Name
Lucy Wright
Address
535 Blockhouse Bay Road
City/Town
Auckland
Company
Bay Law Office
Phone
09 626 8055
Fax
09 627 2155
Email
View Email Address
Updated: 7 Mar 2019
Composition of Village
Composition of Village
Type
Details
Apartment (1 Bedroom)
Low Price
$399,000
High Price
$469,000
Apartment (2 Bedrooms)
Low Price
$530,000
High Price
$635,000
Garage
Yes
Tenure Terms
Occupation Right Agreement



For further details, please contact Carol Macky on 09 444 6689 or 0274 970 784
Nursing Care Details
Emergency call buttons in the rooms with a Nurse on call 24/7
Updated: 15 Jun 2021
Respite, Carer Support or other Short Stay
Respite, Carer Support or other Short Stay
Respite, Carer Support or other Short Stay
Status
Details
Respite
Yes
Our Patrick Ferry House, Private Hospital is available next door for Respite and on going Rest Home and Hospital Care
Updated: 23 May 2019
Personnel & Services
Personnel & Services
Personnel / Service
Hours Per Week
Status
Details
Hairdresser
Yes
Lynn is Highgrove Village's hairdresser and presently visits on Tuesdays. Additional appointments can be made.
Podiatrist
Negotiable
Onsite care provided by , an independent foot care nurse made by appointment at reception
Physiotherapist
Yes
Independent Physio Darrell available by appointment
Meals - Available On-site
Yes
Mid-day and evening meals can be ordered in house and are served in Highgrove Village's dining room or delivered to your apartment.
Meals - External Provider
Negotiable
Home Help - Available On-site
Negotiable
Available on request
Home Help - External Provider
Negotiable
Available on request
Registered Nurse
Yes
Highgrove Village has an emergency call system which is answered 24 hours a day by medical staff from Patrick Ferry House, our on-site hospital.
Dietitian
Yes
Our nutricious meals offer plenty of variation and are reviewed by a dietician.
Other Personnel
Yes
Our gardener is Kristy and Dave is our maintenance man
Updated: 22 Nov 2018
Facility Features
Facility Features
Feature
Status
Details
Social/Recreational Programme
Yes
Pizza Nights, Fish N Chip Nights, BBQs, and Sunday Roast Meals with all the residents. Petanque Tournaments, Indoor Bowls, Card Games, Jigsaws, Bingo, Happy Hour,Table Tennis, Billiards, Walking Group, Lunch Trips, Morning Teas and Birthday Morning Tea monthly. Ladies Night Out once a month,
24 Hour Security
Yes
Emergency Call System
Yes
Each apartment has a call button in both the main bedroom and the bathroom. A pendant for personal use is available if required
Newsletter
Yes
Monthly
Pets In Residence
Yes
At Village Mangers 's discretion. Limited to one pet.
Outings
Yes
Walking Group to different venues, Lunch Trips, Morning Melodies
Transport Available
Yes
Currently the Village Bus takes residents for shopping trips to Glenfield Mall on Wednesdays and Albany Westfield Mall on Friday as well as the monthly walking group and the lunch trips and Morning Melodies in Takapuna
Restaurant
No
We do have a dining room and meals are available for residents, which can be delivered to the apartments
Fitness Complex
Yes
Gymnasium and Pool
Swimming Pool
Yes
Indoor heated with optional resistance jets.
Spa Pool
Yes
Craft Room
Yes
Incorporated in the Activities Lounge
Library
Yes
Contains a section of large print books
Games Room
Yes
With a pool table, table tennis, darts board and indoor bowls and billards table.
Chapel
Yes
Sunday Fellowship every two weeks
Lounges
Yes
Club Lounge and Activities Lounge
Gardens
Yes
Individual raised garden beds for residents' personal use. Boardwalk through the treetops to a shaded area for bird watching and a shaded, sit down area. Perfect place to get a bit of exercise and be with nature.
Updated: 8 Nov 2019
Special Features
Special Features
Highgrove is family owned and operated by the Ferry Family, who have over 18 years proven experience in retirement villages. In 1997 they built Greenview Park Village in West Auckland, together with Terence Kennedy House, the on-site Hospital/Resthome, which they continue to own and operate.

As a Highgrove Village Resident, you will be entitled to priority admission to Patrick Ferry House, a 74 bed Rest Home/Hospital, located within the complex. In both facilities the dedicated staff ensure you receive the highest level of support and care.
Updated: 8 Mar 2018
Interests & Activities
Interests & Activities
Residents enjoy a variety of activities from indoor bowls, petanque games, our walking group trip, playing outdoor chess, swimming in the indoor heated pool, relaxing in the spa after using the on-site gym, or the daily exercise group with the Flexicise Class. The knitting group, card games and coffee and a chat groups are very popular. Individual garden boxes are provided for green fingered residents.

Friday nights' Happy Hour is a regular date in our residents social calendar. Other popular occasions include morning coffee group, afternoon teas, barbeques, pizza nights, movies, resident soirees, and village bus trips.

There is a well stocked Library, including large print books, a variety of board games, and residents computer area.
Updated: 29 Jun 2020
Languages Spoken
Languages Spoken
Language
Status
Details
English
Yes
Updated: 7 Jul 2011
Religious/Spiritual Affiliations
Religious/Spiritual Affiliations
Religious/Spiritual Affiliations
Status
Details
(Other comments)
Yes
We have Sunday Fellowship the second and third Sunday of every month There are churches of various denominations within a short driving distance of Highgrove.
Updated: 27 Jul 2020
Distances
Distances
Location
Distance
Details
Public Transport
0.03 Km
Public Transport is every hour to the centre of Glenfield and North Shore City.
Shops
0.08 Km
Local shops are very close by and there is a Dairy, various Takeaways and Video Rental.
Mall
4.80 Km
Glenfield Mall offers a variety of shops, cafes and restaurants. Albany Mega Shopping Centre is 5.8kms away. The village bus takes resident to this Mall twice a week.
Parks
1.00 Km
A park is situated in the local suburb and offers a childrens' play area.
Library
4.80 Km
The Glenfield Library is located next to the Glenfield Mall.
Updated: 3 Dec 2018
Credentials & Membership
NOTE: The Retirement Villages Act 2003 (The Act) is designed to provide improved protection for people who 'buy' into a retirement village. If you intend to 'purchase' you must get independent legal advice before signing your occupation right agreement as required under The Act. Some Retirement Village type facilities are not required to register under The Act so different legal requirements apply. Please make sure you investigate fully.
In some villages there may be some Retirement Village units that have multiple uses e.g. a Serviced Apartment may also be used as a Residential Care Suite. The same unit may therefore show in several places on Eldernet.