Retirement Village
Frankton Court Retirement Village
At a glance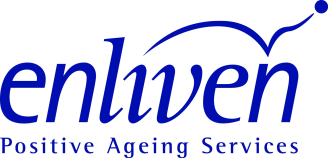 Name

Frankton Court Retirement Village

Category

Retirement Village

Address

32 McBride Street
Frankton
Queenstown 9300

Postal Address

PO Box 2841
Wakatipu 9349

Region

Southland

Phone

Email

Web

Facebook
Personnel
Manager

Juliana Baxter - 03 211 8258

Owner

Presbyterian Support Southland - 03 211 8200

Village Liaison

Samantha Coulson - 03 442 4408
Other services
Media
Map
Downloads
You need Adobe Reader to view PDF files.
| | | |
| --- | --- | --- |
| | Enliven Retirement Living Booklet | Take a look through our Retirement Living Brochure to find the best fit for you. |
| | Enliven SupportLink Community Service Brochure | SupportLink is a free community service to assist elderly people living in their own homes – is very much in tune with the Enliven philosophy of empowering, enriching lives and offering practical support – when, how and where you need it most. |
Reviews
Given the current COVID-19 environment we have temporarily disabled our 'feedback' feature. We apologise for any inconvenience.

Just a short walk from the shores of Lake Wakatipu and nestled under the Remarkables, these newly rennovated units offer an ideal and desirable location for retirement.

Frankton Court provides independent living options in the most beautiful of settings. Frankton Court's modern self-contained units have full kitchen, bathroom and laundry facilities along with attached garaging and outdoor areas. They are located in close proximity to the Frankton Shopping Centre and Golf Course, and just around the corner from Queenstown International Airport and Domestic Airports as well as the Remarkable Park Shopping Centre.

The 18 units provide the perfect level of safety and privacy. Residents are encouraged to maintain their independence, grow their own garden or relax and enjoy whatever they like best. This lifestyle village allows you to enjoy being part of a small community yet keep your freedom and independence.

Each Frankton Court unit is purchased under the occupation right agreement process.
Upcoming Open Days
Upcoming Open Days
No open days are currently scheduled.
Testimonials
Testimonials
"Very happy with the decision to move to Frankton Court. Enjoy the feeling of security" - Frankton Court Resident

"Much less a burden to live in the village than independently in the community" - Frankton Court Resident

"I'm well cared for and looked after. Nice to not have to worry about gardens and maintenance" - Frankton Court Resident
Updated: 18 Jan 2019
Agent's Details
Agent's Details
Details
Name
Elaine Wells
Address
32 McBride Street
City/Town
Frankton, Queenstown
Company
Presbyterian Support Retirement Villages Ltd
Phone
03 442 4408
Mobile
027 6400 067
Email
View Email Address
Updated: 18 Jan 2019
Statutory Supervisor's Details
Statutory Supervisor's Details
Details
Name
Raylene McMeekan Client Relationship Manager
Address
Level 6 191 Queen Street Auckland 1140 PO Box 4243, Shortland Street, Auckland 1140
Company
Covenant Trustee Services Ltd
Fax
Ph: 09 5820
Email
View Email Address
Updated: 17 Sep 2019
Composition of Village
Composition of Village
Type
Details
Unit (1 Bedroom)
Total
1
Garage
Yes
Unit (2 Bedrooms)
Total
17
Garage
Yes
Updated: 18 Jan 2019
Respite, Carer Support or other Short Stay
Respite, Carer Support or other Short Stay
Respite, Carer Support or other Short Stay
Status
Details
Respite
No
Not Applicable
Updated: 20 May 2016
Personnel & Services
Personnel & Services
Personnel / Service
Hours Per Week
Status
Details
Home Help - External Provider
Yes
Enliven's SupportLink community service may suit your needs.
Updated: 18 Jan 2019
Facility Features
Facility Features
Feature
Status
Details
Newsletter
Yes
Negotiate To Bring Own Pet
Yes
Outings
Yes
Gardens
Yes
Spacious Grounds
Updated: 20 May 2016
Languages Spoken
Languages Spoken
Language
Status
Details
English
Yes
Interpreter
Yes
If required
Updated: 20 May 2016
Religious/Spiritual Affiliations
Religious/Spiritual Affiliations
Religious/Spiritual Affiliations
Status
Details
Non denominational
Yes
Presbyterian
Yes
(Other comments)
Yes
Our services are available to all regardless of race, beliefs or background
Updated: 20 May 2016
Distances
Distances
Location
Distance
Details
Public Transport
Nearby
Shops
1.70 Km
4 minute drive to Remarkables Park or 21 minute walk
Parks
0.50 Km
Lake Reserve
Library
7.00 Km
Updated: 18 Jan 2019
Credentials & Membership
NOTE: The Retirement Villages Act 2003 (The Act) is designed to provide improved protection for people who 'buy' into a retirement village. If you intend to 'purchase' you must get independent legal advice before signing your occupation right agreement as required under The Act. Some Retirement Village type facilities are not required to register under The Act so different legal requirements apply. Please make sure you investigate fully.
In some villages there may be some Retirement Village units that have multiple uses e.g. a Serviced Apartment may also be used as a Residential Care Suite. The same unit may therefore show in several places on Eldernet.
10247