Retirement Village
Bupa Rahiri Retirement Village, Dannevirke
At a glance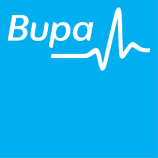 Name

Bupa Rahiri Retirement Village, Dannevirke

Category

Retirement Village

Address

348 High Street
Dannevirke
Dannevirke 4930

Postal Address

348 High Street
Dannevirke 4930

Region

Manawatu

Phone

Fax

Mobile

Email

Web
Personnel
Manager

Tina Broad - (06) 374 4155

Owner

Bupa Care Services - 0800 60 80 99
Other services
Photos
Map
Downloads
Reviews
Given the current COVID-19 environment we have temporarily disabled our 'feedback' feature. We apologise for any inconvenience.

Bupa Rahiri Retirement Village is a unique boutique style village, consisting of only five 2-bedroom villas in the whole village - you could call it exclusive! It's a comfortable place to enjoy your own independence, in the friendship of a small community, allowing you to enjoy retirement your way.

People who live in our village will enjoy the company of others while also maintaining their privacy. Small villages like Bupa Rahiri make it easier to get to know your neighbours. Our range of activities and entertainment will offer a relaxed opportunity to get to know others.

Bupa Rahiri Retirement Village is the place to get the most out of life, providing a strong sense of community. You will enjoy peace of mind knowing there are future care options in the care home next door, should your needs change.

To find out more about Bupa Rahiri Retirement Village, call our village manager Tina Broad on (06) 374 4155 or 021 2780061.
Upcoming Open Days
Upcoming Open Days
No open days are currently scheduled.
Statutory Supervisor's Details
Statutory Supervisor's Details
Details
Address
Level 6, 191 Queen Street
City/Town
Auckland
Company
Covenant Trustee Services
Phone
09 3020638
Email
View Email Address
Updated: 30 Aug 2021
Composition of Village
Composition of Village
Type
Details
Villa (2 Bedrooms)
Total
5
Garage
Carport
Updated: 12 Aug 2021
Personnel & Services
Personnel & Services
Personnel / Service
Hours Per Week
Status
Details
Meals - Available On-site
Yes
Can buy a daily main meal.
Registered Nurse
Yes
The Retirement Village does not have one, however there is always an on-duty RN in our Bupa Rahiri Care Home, located next door. Emergency call out is covered by residents' weekly fee.
Updated: 12 Aug 2021
Facility Features
Facility Features
Feature
Status
Details
Social/Recreational Programme
Yes
Village residents are welcome to join in with care home residents' programme.
Emergency Call System
Yes
Negotiate To Bring Own Pet
Yes
Outings
Yes
In village van.
Updated: 12 Aug 2021
Special Features
Special Features
At Bupa Rahiri Retirement Village we have lovely grounds and a quaint rural outlook.
Updated: 12 Aug 2021
Interests & Activities
Interests & Activities
Activity programme, Art, Big print books, Bingo, Board games, Bowls, Cards, Chapel, Concerts, Craft, Electric beds, , Entertainment, Exercises, Fax, Garden, Internet, Jigsaw, Library, Minibus, Music, Newspaper reading, Outings, Park, Quizzes, Reading, Shopping, Singing, Videos, Visitors
Updated: 12 Aug 2021
Languages Spoken
Languages Spoken
Language
Status
Details
English
Yes
Maori - Te Reo
Yes
Samoan
Yes
Updated: 12 Aug 2021
Credentials & Membership
NOTE: The Retirement Villages Act 2003 (The Act) is designed to provide improved protection for people who 'buy' into a retirement village. If you intend to 'purchase' you must get independent legal advice before signing your occupation right agreement as required under The Act. Some Retirement Village type facilities are not required to register under The Act so different legal requirements apply. Please make sure you investigate fully.
In some villages there may be some Retirement Village units that have multiple uses e.g. a Serviced Apartment may also be used as a Residential Care Suite. The same unit may therefore show in several places on Eldernet.
11155