Bupa Ballarat Retirement Village
At a glance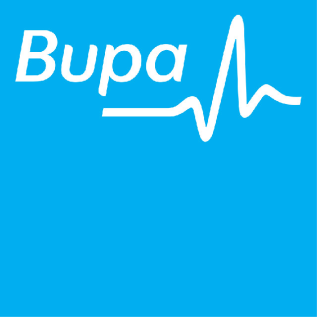 Name

Bupa Ballarat Retirement Village

Category

Retirement Village

Address

21 Ballarat Road
Rangiora
Rangiora 7400

Postal Address

21 Ballarat Road
Rangiora 7400

Region

Canterbury

Phone

Mobile

Email

Web

Facebook
Personnel
Manager

Lisa Robb - 03 373 8595

Owner

Bupa Care Services
Other services
Photos
Map
Downloads
Reviews
Bupa Ballarat Retirement Village is a welcoming village - a comfortable place to enjoy your own independence, in the friendship of a small community. People who live in our village enjoy the company of others while also maintaining their privacy. Small villages like Bupa Ballarat make it easier to get to know your neighbours. Our range of activities and entertainment offer a relaxed opportunity to get to know others.

Our village has 47 stylish one and two bedroom, as well two bedroom plus study villas and excellent community facilities. Bupa Ballarat Retirement Village is the place to get the most out of life, providing a strong sense of community. You will enjoy peace of mind knowing there will be future care options in the care home next door should you need it.

All villas contain:
Well designed modern kitchen
Open-plan lounge and dining area
Ensuite bathroom
Quality light fittings, drapes and floor coverings
24-hour emergency call system
Heat pump/air conditioning unit

To find out more about Bupa Ballarat Retirement Village, call Lisa Robb on 027 777 1906

For more information, please visit https://www.bupa.co.nz/retirement-villages/find-a-village-near-you/rangiora/ballarat-retirement-village/
Upcoming Open Days
Upcoming Open Days
No open days are currently scheduled.
Available Properties
Available Properties
Details
Photo

From $320,000

1 1 1

Property Type: Villa

Are you looking for your next home? Our Bupa Ballarat Retirement Village in Rangiora is a perfect slice of heaven in the countryside, but still close to all the shops, sporting events, and offerings a...
Testimonials
Testimonials
Have a chat to one of our wonderful residents about what retirement living looks like at Bupa Ballarat Retirement Village.
Updated: 9 Apr 2019
Agent's Details
Agent's Details
Details
Name
Andrea Allott
Phone
03 373 8595
Mobile
027 809 8885
Updated: 27 Jul 2015
Statutory Supervisor's Details
Statutory Supervisor's Details
Details
Address
Level 6, 191 Queen Street
City/Town
Auckland
Company
Covenant Trustees Services
Phone
09 3020638
Email
View Email Address
Updated: 23 Aug 2021
Composition of Village
Composition of Village
Type
Details
Villas (1 Bedroom)
Total
9
Garage
Yes
Villas (2 Bedrooms)
Total
19
Garage
Yes
Villa + study (2 Bedrooms)
Total
19
Garage
Yes
Updated: 14 Feb 2019
Languages Spoken
Languages Spoken
Language
Status
Details
English
Yes
Updated: 3 May 2016
Credentials & Membership
NOTE: The Retirement Villages Act 2003 (The Act) is designed to provide improved protection for people who 'buy' into a retirement village. If you intend to 'purchase' you must get independent legal advice before signing your occupation right agreement as required under The Act. Some Retirement Village type facilities are not required to register under The Act so different legal requirements apply. Please make sure you investigate fully.
In some villages there may be some Retirement Village units that have multiple uses e.g. a Serviced Apartment may also be used as a Residential Care Suite. The same unit may therefore show in several places on Eldernet.