Amberley Resthome & Retirement Studios
At a glance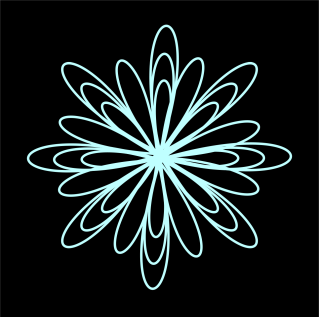 Name

Amberley Resthome & Retirement Studios

Category

Retirement Village

Address

1 Hilton Drive
Amberley
Amberley 7410

Postal Address

Same as above

Region

Canterbury

Phone

Fax

Email

Web
Personnel
Manager

Tracey Dimmock-Rump - (03) 314 9250

Owner

Tracey Dimmock-Rump - (03) 314 9250

RN

Christine Fellows - (03) 3149250

Reception

Erica Collins - (03) 314 9250
Other services
Photos
Map
Downloads
You need Adobe Reader to view PDF files.
| | | |
| --- | --- | --- |
| | Menu | |
Reviews
It is our philosophy at Amberley Resthome and Retirement Studios to promote a quality lifestyle for our residents in a supportive environment, encouraging our residents to maintain independence in a safe, comfortable care setting. All residents are treated as individuals, shown patience, dignity and respect.
Upcoming Open Days
Upcoming Open Days
No open days are currently scheduled.
Testimonials
Testimonials
"What a lovely place Amberley Resthome is, I have really enjoyed my stay".
Daphne 2022

"This is my home and my family" Joan 2018
"I'll be back" for more respite, Rose 2022

"Thank you for such a lovely stay. You made me feel so very welcome. I look forward to visiting for lunch and some activities especially the scrabble group. Your time spent with me is so appreciated thank you again". Robynne, March 2022
Updated: 8 Mar 2022
Agent's Details
Agent's Details
Details
Name
Tracey Dimmock-Rump
Address
1 Hilton Drive Amberley
City/Town
North Canterbury
Phone
(03) 3149250
Fax
(03) 314 8394
Mobile
0274714161
Email
View Email Address
Updated: 4 Jun 2013
Statutory Supervisor's Details
Statutory Supervisor's Details
Details
Name
Raylene McMeekan
Address
Ground Floor, 329 Durham Street North, Christchurch, New Zealand
City/Town
Christchurch 8140
Company
Covenant Trustee Services
Phone
03 9665820
Mobile
027 216 9219
Email
View Email Address
Updated: 30 Apr 2020
Solicitor's Details
Solicitor's Details
Details
Name
Senerita Nuu
Address
PO Box 10909 The Terrace, Wellington 6143
City/Town
Wellington
Company
Ord Legal
Phone
04 472 0777
Fax
04 4711660
Email
View Email Address
Updated: 18 Feb 2022
Composition of Village
Composition of Village
Type
Details
Studio Unit (Studio Unit etc.)
Total
12
Low Price
$140,000
High Price
$160,000
Tenure Terms
License to occupy.
Service Charge Details
Please see section 'Special Features' for these details.
Nursing Care Details
We offer full resthome care. Please contact Tracey for details and or a viewing.
033149250
Updated: 12 Sep 2023
Respite, Carer Support or other Short Stay
Respite, Carer Support or other Short Stay
Respite, Carer Support or other Short Stay
Status
Details
Respite
Yes
Subject to availability we can provide respite care.
Carer Support
Yes
We can provide Carer Support.
Subsidised
Yes
Private Paying
Yes
Updated: 4 Jun 2013
Personnel & Services
Personnel & Services
Personnel / Service
Hours Per Week
Status
Details
Hairdresser
Yes
In Amberley Township and transport can be provided.
Podiatrist
Yes
We have Andrew our podiatrist visit every month on a Monday morning.
Physiotherapist
Yes
Motat our local physio is just a stroll away.
Occupational Therapist
Negotiable
As needed.
Diversional Therapist
Yes
Erica our Diversional Therapist.
Motivational Therapist
Yes
See Activities Co-ordinator
Chaplain/Spiritual Advisor
Negotiable
Easily accessed in the community
Activities Co-ordinator
Yes
Erica is our Diversional Therapist and she enjoys spending time with the residents playing cards, bowls, housie and driving around and about North Canterbury. If you enjoy a good laugh or sing along then happy hour is worth coming along to also.
Meals - Available On-site
Yes
We have a wonderful varied menu that caters to all tastes.
Meals - External Provider
Negotiable
Home Help - Available On-site
Yes
We offer full resthome level care.
Home Help - External Provider
No
We have fully qualified staff available and offer full resthome care in your studio.
Registered Nurse
30
Yes
Chris our RN with a wealth of knowledge and skills.
Nursing Care
Yes
We have a RN on site up to 30 hours a week, an EN here 40 hours a week and a Dr available 24 hours a day.
Dietitian
Yes
Canterbury Dietitians review our menus on a regular basis.
Speech Therapist
Negotiable
As needed.
Social Worker - On-site
Negotiable
However we can access the services of Older Persons Health at anytime as we work very closely with the aged care team there.
Other Personnel
Yes
Refer to Amberley Resthome for full details of services provided.
Updated: 18 Apr 2023
Facility Features
Facility Features
Feature
Status
Details
Social/Recreational Programme
Yes
We have an activities program with something for everyone from bowls, outings, crafts, music, movies, housie, entertainment visits, pet visits the list goes on.
Community Complex
Yes
24 Hour Security
Yes
Emergency Call System
Yes
Our nurse call system is available in all rooms and communal areas for piece of mind.
Newsletter
Yes
3 - 4 monthly
Pets In Residence
Yes
3 cats Toby, Jazz and the newly residing Amber.
Negotiate To Bring Own Pet
Yes
Outings
Yes
Regular outings from shopping trips to drives, afternoon teas and visits to the local tavern. We have recently purchased a 10 seater van so we can get out and about with more residents at any one time.
Transport Available
Yes
When staff and the van are available we will endeavour to provide transport.
Fitness Complex
Yes
Just around the corner only a very short stroll from our home is our local newly built gym.
Swimming Pool
No
Aquatic Journey is across the road, it is a small heated indoor pool and they have regular fitness classes available and will cater for the elderly when requried.
Library
Yes
Hurunui Library is just around the corner, we also have an excellent selection of large print books.
Games Room
No
However we have regular games days in the winter. You can try your hand at Rummikub, Uno, snakes and ladders, connect four and trivial pursuit.
Chapel
No
We have 2 church services a month, these are held on a Wednesday morning at 10am.
Lounges
Yes
We have a large lounge with a heatpump and big screen TV and two lovely sun rooms looking out over grazing paddocks.
Gardens
Yes
An abundance of roses and nice shaded areas to sit.
Other details
Yes
For full details refer to Amberley Resthome.
Updated: 19 Nov 2015
Special Features
Special Features
We are a small rural home with a big heart. Come and see for yourselves the lovely setting we call home.
We have recently installed a water filtration system so we have the best water in Amberley we reckon.
Updated: 19 Nov 2015
Interests & Activities
Interests & Activities
How to access services refer to Amberley Resthome.

All services provided by the resthome are also available to studio unit occupiers. , Activity programme, Age Concern, Alzheimer's Society, Aromatherapy, Art, Arthritis society, Big print books, Bingo, Blind Foundation, Board games, Bowls, Cards, Care and Craft, Church, Concerts, Cooking, Craft, Email, Entertainers, Entertainment, Exercises, Fax, Flower arranging, Games, Garden, Gardening, Happy Hour, Housie, Indoor Games, Jigsaw, Library, Log fire, Massage, Minibus, Movies, Music, Newspaper reading, Outings, Parties, Quizzes, Reading, Shopping, Sing-a-longs, Videos
Updated: 18 Nov 2013
Languages Spoken
Languages Spoken
Language
Status
Details
English
Yes
We have several English residents that try to teach us Kiwi's proper English.
Fijian
Yes
Fijian Indian
Yes
Interpreter
Yes
We have access to interpreter services.
Māori - Te Reo
Yes
Updated: 24 Dec 2018
Religious/Spiritual Affiliations
Religious/Spiritual Affiliations
Religious/Spiritual Affiliations
Status
Details
Anglican
Yes
Christian
Yes
Denominations/Faiths represented
Yes
Inter denominational
Yes
Presbyterian
Yes
Roman Catholic
Yes
Salvation Army
Yes
(Other comments)
Yes
For full details refer to Amberley Resthome.
Updated: 26 Sep 2012
Distances
Distances
Location
Distance
Details
Public Transport
0.20 Km
Public transport is available 3 days per week and community bus is available for trips to Christchurch. We arrange transport in our own mini bus and attempt to meet individual needs.
Shops
0.20 Km
Abundance of local shops, art and crafts, supermarkets, pharmacy, restaurants, cafes, taverns, clothes, fruit and veg.
Mall
0.20 Km
Amberley shopping centre (not a covered mall)
Parks
0.20 Km
Chamberlain Park and Amberley Domain are popular places to visit.
Library
0.20 Km
Hurunui Community Library just a 100 metres from the rest home. We have a lot of readers whom travel down weekly for their books.
Updated: 20 Apr 2015
Credentials & Membership
NOTE: The Retirement Villages Act 2003 (The Act) is designed to provide improved protection for people who 'buy' into a retirement village. If you intend to 'purchase' you must get independent legal advice before signing your occupation right agreement as required under The Act. Some Retirement Village type facilities are not required to register under The Act so different legal requirements apply. Please make sure you investigate fully.
In some villages there may be some Retirement Village units that have multiple uses e.g. a Serviced Apartment may also be used as a Residential Care Suite. The same unit may therefore show in several places on Eldernet.