Amberley Country Estate
At a glance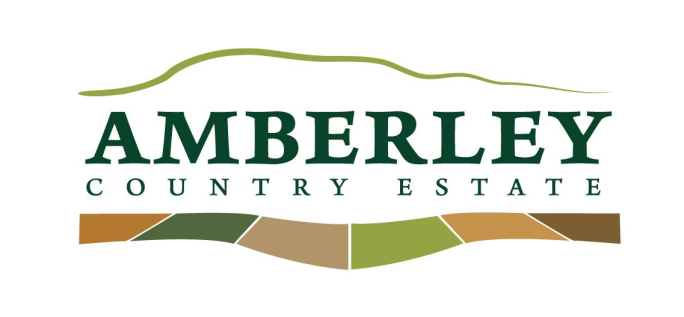 Name

Amberley Country Estate

Category

Retirement Village

Address

10 Teviotview Place
Amberley
Amberley 7410

Region

Canterbury

Phone

Mobile

Email

Web

Facebook
Personnel
Manager

Hamish Lamont - 0275 355 355

Owner

Tim Bartells
Other services
Photos
Map
Downloads
Reviews
We are delighted to introduce Amberley Country Estate, an exciting new 250 home Retirement Village, located 35 minutes north of Christchurch at the gateway to the Hurunui District.

Located at the gateway to the Hurunui District, Amberley Country Estate is a unique and spacious retirement village that, when completed, will have 250 homes sprawled over 33 acres with views of the surrounding hills. With well spread-out villas in a range of designs, Amberley Country Estate looks more like a residential subdivision than a typical retirement village. The 330m2 temporary Recreation Centre is already completed and features communal areas with a pool table and a bar plus a library, gym and spa pool. A permanent Recreation Centre, 4 times that size, will be the heart of the village, with a café, bar, pool tables, dance floor, library, gymnasium, indoor swimming pool, spa pool, movie room, crafts room, 'Men's Shed', outdoor dining, bowling green and petanque, regular happy hour, excursions in the village van, and village activities and events allowing residents to be as social as they please. For resident's peace of mind, in the future the Village will have a modern hospital and medical centre with comprehensive care facilities, including memory care.

A Layout that is Very Different to Most Other Villages.
Instead of lines of similar homes in a row, Amberley Country Estate's wide range of villas mean each street set out in a uniquely distinctive layout. Some have shared right-of-ways and a more intimate cul-de-sac like setting. But, with rural-people in mind, many homes have private driveways and extra generously sized yards. As well as meaning the Village doesn't seem like homes are all the same, each yard is unique too. Streets are beautifully landscaped with attractive colourful plantings. Paths will meander through the village and pocket-parks abound. This extra "visual amenity" gives the homes more individuality and the streets more character, meaning the village feels more special and upmarket.

Unique, Energy-efficient Villas.
Amberley's architect-designed villas are based on well-proven, very popular plans, and will provide a home that will be extra comfortable, economical and easy to live in for years to come. They've been built with energy efficiency and environmental sustainability in mind and feature ducted central heating, deeper walls with thicker insulation, super thick ceiling insulation, thermally-broken, argon-filled, double glazed windows and even foundations that feature industry-leading base and edge insulation, so your home is warm and comfortable year-round with power bills that are extra low.
Exteriors are attractive plaster over lightweight concrete and weatherboard and, along with your gardens and lawns, are maintained by the village so residents are free to enjoy their interests.

The quality and fitout of these villas is of an exceptionally high standard. Far from being all the same, they come in variety of layouts and exterior treatments. With options to suit any lifestyle, Villas are all single level, 2 or 3-Bedroom homes from 94m2 to 182m2. Each has its own patio, garden area and a (EV compatible) garage. Unlike most villages we offer a many villas with double garages. Residents can even choose from a range of interior designs

With extra warm homes, villas that are larger than is typical, low weekly fees and a layout that features beautiful streetscapes with unique and distinctive yards Amberley Country Estate looks to be a very special place to live.

Amberley Country Estate has recently welcomed its first residents, and has Villas available for occupation now from $619,000, plus several 2 and 3 bedroom showhomes available to view. To find put more, call Hamish Lamont on 0800 573 573 or visit www.amberleycountryestate.co.nz
Upcoming Open Days
Upcoming Open Days
No open days are currently scheduled.
Available Properties
Available Properties
Details
Photo

From $549,000

2 1 1 94m2

Property Type: Villa

The Miro, our smallest Villa, is still 94m2 is size. With a spacious open-plan living area with high, vaulted ceilings, two bedrooms, one bathroom and a single car garage, it's ideal for someone on th...

From $619,000

2 1.5 1 113m2

Property Type: Villa

The 2-Bedroom 113m2 Hauraki is one of our most popular Villas. Soaring vaulted-ceilings give the open plan kitchen-living area - complete with study - a real sense of spaciousness and definite wow fac...

The "Waikino" large 2 Bedroom Villa.

From $755,000

2 2 4

Property Type: Villa

Our large 2-Bedroom 133-146m2 stand-alone Waikino Villa is our most popular home. Enter and you'll be greeted by a large study leading into an expansive open-plan kitchen-dining-living-lounge. With tw...
NOTE: The Retirement Villages Act 2003 (The Act) is designed to provide improved protection for people who 'buy' into a retirement village. If you intend to 'purchase' you must get independent legal advice before signing your occupation right agreement as required under The Act. Some Retirement Village type facilities are not required to register under The Act so different legal requirements apply. Please make sure you investigate fully.
In some villages there may be some Retirement Village units that have multiple uses e.g. a Serviced Apartment may also be used as a Residential Care Suite. The same unit may therefore show in several places on Eldernet.