Thorrington Home Charitable Trust - Maple, Kowhai and Cedar Wings
At a glance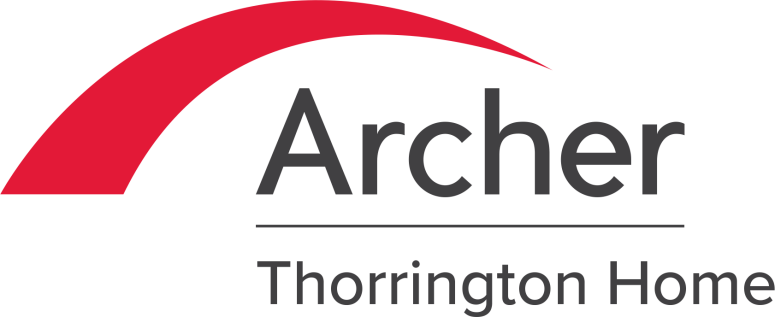 Vacancy

Yes

Name

Thorrington Home Charitable Trust

Category

Rest Home

Address

51 Birdwood Avenue
Beckenham
Christchurch 8023

Postal Address

Same as above

Region

Canterbury

Phone

Fax

Email

Web
Personnel
Manager

Philip Hanson - 03 595 2505

Owner

Archer Group - (03) 943 6006
Other services
Archer's Thorrington Care Home is situated in the heart of the local Beckenhem community, allowing you to stay connected to your neighborhood.

Thorrington home is within close proximity to hospitals, and within walking distance to shopping centres, medical centres, pharmacies, cafes and other essential amenities.

We pride ourselves on our warm & welcoming approach and offer residents a personalised level of clinical care and comfort with no expensive daily surcharges on standard rooms and modest premiums on ensuite rooms.

We offer a homely-setting for all residents, giving as much choice about daily living as possible. A number of our staff have served our residents in our homes for many years, providing professional support and care as sought by residents. Our 'resident-centred' model of care aims to personalise this care as much as possible so that you can 'love life' at Archer.

One of Archer's Special Character values are our Chaplains. They are available to talk about any issues or questions you have. They offer the hand of pastoral friendship and encouragement.

This is your home and we love supporting you, our residents, to contribute to the daily living within our Homes and Villages. An increasing number of activities are resident-run, resident and staff forums ensure we all work together to make our homes homelier. Families and friends are welcome to join our residents for meals and events as well.

There are a number of special events during the year, like Easter-ANZAC-Christmas services, and a popular Mid-Winter's Banquet.
Service/Facility Details
Service/Facility Details
Detail
Status
Contract with Te Whatu Ora
Yes
Certification
Yes
ORA Applies
No
Updated: 11 Oct 2022
Bed and Vacancy Details
Bed and Vacancy Details
Detail
Status
Approximate number of beds at this level of care
30
Vacancy
Yes
Impending vacancy
No
Short stay considered
No
Premium Accommodation Charges
Some Rooms as at 25 Oct 2023
MOH Certification and Audit Report
View MOH certification and audit report (opens in a new tab)
Extra admission requirements due to COVID-19
Please enquire
Updated: 7 Dec 2023
Personnel
Personnel
Type
Hours Per Week
Status
Details
Registered Nurse
80
Yes
The Registered Nurse works Mon- Fri. There are also Oncall arrangements for RN's.
Enrolled Nurse
Yes
Healthcare Assistants/Caregivers
Yes
Physiotherapist
Yes
We can arrange for a physiotherapist to attend as required.
Occupational Therapist
Negotiable
Social Worker (on site)
Negotiable
We can arrange for social work support if requested.
Diversional Therapist
Yes
Activities Co-ordinator
32
Yes
Hairdresser
5
Yes
Our hairdresser currently attends one day a week.
Podiatrist
Yes
We arrange for a podiatrist to attend regularly.
Dietitian
Yes
We can arrange for a dietician to assist as required.
Accredited Visitors
Yes
Kaumatua
Yes
We can arange for Kaumatua to attend as requested.
Chaplain/Spiritual Advisor
Yes
We hold denominational and non denominational services.
Other Personnel
Negotiable
Updated: 18 Apr 2023
Specialities or Areas of Expertise
Specialities or Areas of Expertise
Specialities or Areas of Expertise
Status
Details
Wound Care
Yes
Diabetic Care
Yes
Continence Advice
Yes
Stomal Therapy
Yes
Stroke Rehabilitation
Yes
Infection Control
Yes
Clinical Management
Yes
Updated: 18 Apr 2023
Respite, Carer Support or other Short Stay
Respite, Carer Support or other Short Stay
Respite, Carer Support or other Short Stay
Status
Details
Respite
Yes
We offer respite care for individuals and couples. Please call for availability details.
Carer Support
Yes
We offer Carer support for individuals and couples. Please call for availability details.
Subsidised
Yes
Private Paying
Yes
Booking can be made in advance
No
We can confirm availability for up to a month in advance.
Updated: 7 Jul 2022
Features
Features
Feature
Status
Details
May Bring Own Furniture
Yes
As discussed at the time of admission.
Single Rooms
Yes
Shared Rooms
Yes
We do have shared room facilities for appropriate residents.
Rooms suitable for a couple
Yes
We have Premium Studios available.
Ensuite
Yes
In Premium Studio.
Alcohol Permitted
Yes
Pets In Residence
Yes
Cats, birds, fish.
Phone Access In Own Room
Yes
Portable phone available for resident calls within the facility.
Wifi
Yes
Resident can adjust heating in own room
Yes
Cater for under 65 yrs with Disability
Yes
For chronic health conditions rest home level of care only.
Lounges/seating areas
Yes
As well as the main lounge, residents and friends are welcome to make use of several seating areas that are away from the hustle and bustle of the main areas.
Gay / LGBT IQ Friendly
Yes
Primary Health Funded Short Term Care
Yes
We can provide short term care subject to availability. Respite care.
Day Programme for day stay clients
Yes
We provide Daycare support for a limited number of participants.
Outings
Yes
Our activities coordinator arranges trips and outings that are appropriate for the residents and season.
Family Committee
Yes
Newsletter
Yes
Policy for management of challenging behaviour
Yes
Confused Residents
Yes
Smoking Permitted
Yes
Smoking is permitted outdoors. Smokers are welcome to enjoy strolling around our gardens.
Semi-Secure
Yes
Updated: 18 Apr 2023
Interests & Activities
Interests & Activities
Our Activity programme includes: bingo, interdenominational Church services, concerts, entertainers including pianist, exercises, minibus outings, music, crafts, BBQ, board games, visits from canine friends, craft and projects, friends and family happy hour, bowls, quizzes, visiting interest groups, e.g. local pre-school and much more.
Updated: 18 Apr 2023
Additional Information
Additional Information
Topic
Details
Staffing qualifications and details
Our Registered Nurse has over 9 years experience as a Registered Nurse working with the elderly. She is supported by our Enrolled Nurse and caregivers in caring for the elderly. Many of our Caregivers have been at Thorrington for some years.
Details about meals
Our five weekly rotational menu has been endorsed by a dietitian. Breakfast may be served in bed. The main meal is in the middle of the day and the tea meal includes a hot dish or salad, a home baked commodity, fresh fruit. Morning afternoon tea and supper are also served with snacks and tea/coffee available 24 hours.
Updated: 11 Oct 2022
Religious/Spiritual Affiliations
Religious/Spiritual Affiliations
Religious/Spiritual Affiliations
Status
Details
Anglican
Yes
Baptist
Yes
Christian
Yes
Denominations/Faiths represented
Yes
We are happy to support individual residents express their personal faith in a respectful manner.
Inter denominational
Yes
Methodist
Yes
Presbyterian
Yes
Roman Catholic
Yes
Updated: 7 Jul 2022
Distances
Distances
Location
Distance
Details
Public Transport
0.80 Km
5 minute walk to the Orbiter bus stop.
Shops
2.00 Km
St Martins New World.
Mall
3.00 Km
Barrington
Parks
0.50 Km
Beckenham
Library
1.30 Km
Christchurch South Library is nearby on Colombo Street.
Updated: 7 Jul 2022
Credentials & Membership
The Ministry of Health conducts regular audits of Residential Care Facilities. They can be found HERE.