Taurima - West wing
At a glance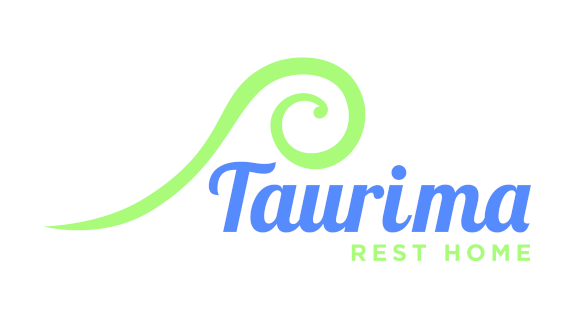 Vacancy

Yes

Name

Taurima

Category

Rest Home

Address

85 Clawton Street
Westown
New Plymouth 4310

Postal Address

85 Clawton Street
Westown
New Plymouth 4310

Region

Taranaki

Phone

Email

Web
Personnel
Manager

Colleen Cartwright - (06) 753 5538

Owner

Graham and Sheryl Lilly - (06) 3248606
On behalf of the staff and residents of Taurima Rest Home, I would like to extend a warm welcome to you.

We understand the process of moving into a rest home is not always easy so we have developed this information for you and your family. Our staff will do all they can to make you feel at home. We will assist you to remain as independent as possible and offer support and care when you require it. We need you to help us care for you as well, so please let us know your preferences, needs, hopes, aspirations and concerns.

We invite you to visit us or phone us any time. We will make you welcome and support you in all your decisions and provide all the support systems you may require.

Kind Regards
Colleen Cartwright
Taurima Facility Nurse Manager
Service/Facility Details
Service/Facility Details
Detail
Status
Contract with Te Whatu Ora
Yes
Certification
Yes
ORA Applies
No
Updated: 10 Aug 2016
Bed and Vacancy Details
Bed and Vacancy Details
Detail
Status
Approximate number of beds at this level of care
30
Vacancy
Yes
Come and see what we have to offer. We welcome all new residents, for short or long term care. Come and have a break on Respite Care, or come and stay with us and make us your new home. Great staff, fantasic meals and a beautiful, peaceful environment.
Impending vacancy
No
Short stay considered
No
Premium Accommodation Charges
No
MOH Certification and Audit Report
View MOH certification and audit report (opens in a new tab)
Extra admission requirements due to COVID-19
No
Updated: 7 Dec 2023
Personnel
Personnel
Type
Hours Per Week
Status
Details
Registered Nurse
Yes
24 hours registered nursing supervision.All clinical support given.
Healthcare Assistants/Caregivers
Yes
We offer 24 hour care
Physiotherapist
Negotiable
Occupational Therapist
Negotiable
Social Worker (on site)
Negotiable
Activities Co-ordinator
Yes
We have an Activities Co-Ordinator 5 days a week ,keeping residents active and interested in day to day activities.She organises outings, crafts, activities, entertainment and special occasions.
Hairdresser
Yes
Our hairdresser visits second Friday morning or on request and offers sets, cuts and perms at reasonable prices.
Podiatrist
Yes
The podiatrist calls approximately every eight weeks. You can access this service as needed or be referred to the podiatrist by the Registered Nursing staff .
Dietitian
Yes
Dietitian reviews the menus annually, and provides specialist advice on request.
Kaumatua
Yes
We work closely with our local Kaumatua and cultural support groups
Chaplain/Spiritual Advisor
Yes
Residents receive support from any adviser of their choice. Church services are held each month, with details available on the noticeboard. Catholic communion is offered each Sunday morning.
Other Personnel
Yes
Your own General Practitioner will care for you .You can choose an advocacy service or a personal advocate to represent you if needed. You may also choose a Kamatua or cultural adviser, or we can arrange that for you.
Updated: 1 Mar 2023
Specialities or Areas of Expertise
Specialities or Areas of Expertise
Specialities or Areas of Expertise
Status
Details
End of Life/Palliative Care
Yes
We work closely with the hospice as the need arises so that our residents quality of life is assured to the end.
Dialysis
Yes
Wound Care
Yes
Diabetic Care
Yes
Continence Advice
Yes
Stomal Therapy
Yes
Stroke Rehabilitation
Yes
Tracheotomy Care
Yes
Infection Control
Yes
Surgical Followup
Yes
Psychiatric Care
Yes
Primary Rural Health Care
Yes
Community Health
Yes
Clinical Management
Yes
Other Specialties
Yes
Updated: 9 Jan 2018
Respite, Carer Support or other Short Stay
Respite, Carer Support or other Short Stay
Respite, Carer Support or other Short Stay
Status
Details
Respite
Yes
Carer Support
Yes
Other Short Stay Programme
Yes
Subsidised
Yes
Private Paying
Yes
Booking can be made in advance
Yes
Updated: 16 Jul 2018
Features
Features
Feature
Status
Details
May Bring Own Furniture
Yes
Please feel free to make your room attractive and personal to you. You may bring anything that reminds you of home so you can develop a home away from home.
Single Rooms
Yes
All our rooms contain vanities, heating, wardrobes and plenty of room for personal furniture.
Shared Rooms
Yes
One double room for married couples.
Rooms suitable for a couple
Yes
one as above
Ensuite
No
However, the bathrooms are placed to ensure that there is one within easy reach.
Alcohol Permitted
Yes
On a Friday a social hour is held. Sherry, wine, beer, lemonade and juice are served. Alcohol is permitted in your rooms, but consumption must be kept to such a level that you do not disrupt friends and neighbors. Staff are aware some medications restrict alcohol.
Pets In Residence
Yes
You may bring your own pet if its small.
Negotiate To Bring Own Pet
Yes
You may keep a bird or fish in your room. Other pets by negotiation.
Phone Access In Own Room
Yes
If you do not have your own phone, you may use the homes phones. The residents phone number is 753 2980.
Wifi
Yes
Resident can adjust heating in own room
No
We have central heating that is climate controlled.
Lounges/seating areas
Yes
One lounge, sitting in the foyer and outdoor seating. TV sets are provided. All lounge chairs have been raised to make it easier for residents to get up and down safely without incident at the same time providing comfort for you family members.
Primary Health Funded Short Term Care
Yes
Provide End of Life/Palliative Care
Yes
Day Programme for day stay clients
Yes
Outings
Yes
We provide regular outings and are always looking for new ideas of places to visit.
Whānau Room
No
No separate whanau room however family/whanau and friends are made to feel welcome and are given privacy as needed.
Māori Kaupapa
Yes
We work closely with local iwi, and support groups as required by our residents.
Residents Committee
Yes
There is a monthly resident's meeting where all residents have the opportunity to express their views on topics relating to thier care at Taurima. Resident's families are welcome to attend also.
Family Committee
Yes
See Resident's Committee
Newsletter
Yes
A newsletter is sent out to families and others every three months.
Policy for management of challenging behaviour
Yes
Confused Residents
Yes
We cater for aged related confusion , often referred to as "delightful dementia",
Rural Setting
No
Our Rest Home is built down a private right of way , away from traffic noise , with plenty of sun and places to sit in peaceful surroundings.
Smokers Room
Yes
Taurima has a smoke free policy and as such does not accept smoking within the Home but a designated smoking area is available.
Smoking Permitted
Yes
Semi-Secure
Yes
All outside doors are locked at night after 7 pm for the safety of all within as in a home.
Updated: 1 Mar 2023
Special Features
Special Features
Taurima was opened in January 1992 and was purpose built to provide 24 hour residential care.

The Rest Home is set in secluded, park like grounds where there is seating on a sheltered outdoor forecourt.

Gardens and rural views.

More information is available in the 'Taurima Rest Home Website : taurimaresthome.co.nz


Updated: 2 Mar 2018
Interests & Activities
Interests & Activities
The varied programme of activities, entertainment, guest speakers, craft, quizzes, fun and exercises to music, bowls and outings is available for all residents of the Home.

The weekly programme including notices of day trips, special outings etc, is written on the whiteboard by the resident's noticeboard, which is situated in the main lounge.

Our Christmas party with live band entertainment is a fully catered occasion for residents, and their families.
We celebrate all special occasions , including birthdays, Melbourne cup day, St Patricks day etc.
Updated: 22 Feb 2022
Additional Information
Additional Information
Topic
Details
What's included in your fees and what's not
Fees will be discussed with you and/or family prior to admission. Please feel free to discuss the fees with the Manager. There may be a maximum asset level to qualify for a government subsidy. It is best to discuss these issues with your family, social worker or solicitor.
Details about meals
Breakfast is served at 730am in the dining room, or in your room if you prefer. A choice of cereals, fruit, toast and spreads are available. Dinner, the main meal of the day, is served at 12 noon. We provide a nutritionally balanced and varied diet. Tea is served at 5.00pm. Soup, a hot savoury, fruit, plus bread and spreads is served. A daily menu is written up on the whiteboard in the dining room. Morning and Afternoon tea is available in the dining room, or in your own room if you are unwell, at 10.15am and 2.30pm. Supper will be served to you in the lounge or your room around 7.30pm.
Updated: 1 Mar 2023
Languages Spoken
Languages Spoken
Language
Status
Details
English
Yes
Main Language spoken
French
No
Translaters available
Interpreter
Yes
An interpreter will be used where necessary.
Māori - Te Reo
Yes
Translaters available
Sign Language
Yes
Available
Updated: 2 Sep 2013
Religious/Spiritual Affiliations
Religious/Spiritual Affiliations
Religious/Spiritual Affiliations
Status
Details
Anglican
Yes
Baptist
Yes
Brethren
Yes
Christian
Yes
Denominations/Faiths represented
Yes
Inter denominational
Yes
Methodist
Yes
Non denominational
Yes
Presbyterian
Yes
Roman Catholic
Yes
Salvation Army
Yes
(Other comments)
Yes
Whatever choice you have for spiritual wellness will be accommodated within our service. We have a church service for all denominations every two weeks and communion on a Sunday.
Updated: 16 Jul 2018
Distances
Distances
Location
Distance
Details
Public Transport
Taxi service at the door. Bus stop close by
Shops
0.50 Km
The local shops are a short stroll from the rest home and provide a bank, gift shop, dairy, take aways, Café, restaurant, pharmacy ,florist, bakery, fruit &vege shop and a post shop -book shop .
Mall
3.00 Km
New Plymouths main town centre is s short drive away
Parks
5.00 Km
The Parks surrounding New Plymouth are very accessible and little distance.
Library
Library delivery services. On site library also available. There are a large number of large print books and other novels for you to borrow.
Updated: 15 Sep 2015
Credentials & Membership
Credentials & Membership
Credentials & Membership RC
Status
Details
National Certificate in Diversional Therapy
Yes
New Zealand Aged Care Association (NZACA)
Yes
Other details
Yes
certification
Updated: 3 Jul 2013
The Ministry of Health conducts regular audits of Residential Care Facilities. They can be found HERE.