Waimarie Private Hospital
At a glance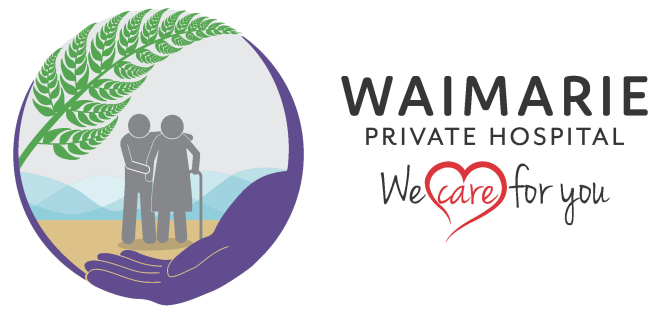 Vacancy

Yes

Name

Waimarie Private Hospital

Category

Rest Home

Address

9 Waiatarua Road
Remuera
Auckland 1050

Postal Address

9 Waiatarua Road
Remuera
Auckland 1050

Region

Auckland

Phone

Fax

Mobile

Email
Personnel
Manager

Mario Molera - 021 0490 233

Owner

Care Alliance 2016 Limited - 09 524 4405

Clinical Manager

King Emmanuel Quezada - 021 180 6617
Other services
Waimarie Hospital aims to provide a very high standard of 24-hour person centered care in a homely environment. We go the extra mile to ensure the wants, needs and aspirations of the older people living in our home, can be realized irrespective of age or ability. It is an environment of freedom, empathy, optimism and respect, discreetly providing the individual support that will maximize function and achievement.

Under a quality framework, we operate within the relevant legislative, regulatory and contractual requirements. We support individual values, beliefs and cultures respecting the spirit of the original intention of the Treaty of Waitangi. Our care encourages independence, individuality, and privacy, freedom of choice, freedom from discrimination, confidentiality, normality and dignity.
Service/Facility Details
Service/Facility Details
Detail
Status
Contract with Te Whatu Ora
Yes
Certification
Yes
ORA Applies
No
Updated: 23 Jun 2017
Bed and Vacancy Details
Bed and Vacancy Details
Detail
Status
Approximate number of beds at this level of care
12
Vacancy
Yes
Residences with Ensuite, Bay Views / Court Yard access: Clinical Mgr 21 375 508 6617
Impending vacancy
Yes
Short stay considered
No
Premium Accommodation Charges
Some Rooms from $15.00/day up to $40.00/day as at 01 Dec 2023
MOH Certification and Audit Report
View MOH certification and audit report (opens in a new tab)
Extra admission requirements due to COVID-19
Yes
Updated: 1 Dec 2023
Personnel
Personnel
Type
Hours Per Week
Status
Details
Registered Nurse
24/7
Yes
We have 24/7 RN cover.
Healthcare Assistants/Caregivers
24/7
Yes
24/7 Caregivers.
Physiotherapist
Yes
Occupational Therapist
Yes
Diversional Therapist
Yes
Activities Co-ordinator
Yes
Hairdresser
Yes
Podiatrist
Yes
Dietitian
Yes
Chaplain/Spiritual Advisor
Yes
Updated: 15 Jan 2019
Specialities or Areas of Expertise
Specialities or Areas of Expertise
Specialities or Areas of Expertise
Status
Details
Oxygen Management
Yes
Oxygen available.
Gastronomy/Nasogastric Management
Yes
Peg and naso-gastric feeding available by Registered Nurse.
End of Life/Palliative Care
Yes
Palliative care is provided with support from Marcy Hospice. Nikita syringe pump available for 24 hour pain relief. Special mattresses.
Wound Care
Yes
All wounds are cleaned, dressed and monitored by a Registered Nurse in accordance with best clinical practice.
Diabetic Care
Yes
Blood glucose monitoring is provided 24/7. Insulin is administered by a Registered Nurse.
Continence Advice
Yes
All residents are monitored for bowel regularity and given appropriate treatment as required.
Stomal Therapy
Yes
All our Registered Nurses are trained in stoma care.
Stroke Rehabilitation
Yes
We have a strong physiotherapy component to help those recovering from a stroke.
ACC Rehabilitation
Yes
Waimarie Hospital is an accredited ACC provider.
Infection Control
Yes
Our staff are trained in all aspects of infection control including correct hand washing techniques and isolation procedures.
Surgical Followup
Yes
Waimarie Hospital is handy to the Greenlane Clinical Centre. Transport can be arranged for out patient appointments, x-rays and surgical follow ups.
Clinical Management
Yes
We have a Clinical Coordinator and a team of experienced Registered Nurses. We strive to provide excellent clinical care for all residents.We have a GP who visits weekly and is on call 24/7. Emergencies are handled promptly with quick access to Auckland City Hospital.
Other Specialties
Yes
Waimarie Hospital is part of the Orthopaedic Interim Care program at Auckland DHB. We provide rehabilitation care for patients who are not ready to return home from hospital.A typical stay could be 4-6 weeks or longer depending on the type of surgery.
Updated: 15 Jan 2019
Respite, Carer Support or other Short Stay
Respite, Carer Support or other Short Stay
Respite, Carer Support or other Short Stay
Status
Details
Respite
Yes
Subsidised
Yes
Private Paying
Yes
Booking can be made in advance
Yes
Updated: 15 Jan 2019
Languages Spoken
Languages Spoken
Language
Status
Details
Burmese
Yes
Chinese
Yes
English
Yes
Fijian Indian
Yes
Filipino
Yes
Hindi
Yes
Mandarin
Yes
Nepali
Yes
Niuean
Yes
Russian
Yes
Tagalog
Yes
Tongan
Yes
Updated: 20 Oct 2022
The Ministry of Health conducts regular audits of Residential Care Facilities. They can be found HERE.