Rest Home
Elmslie House (a Presbyterian Support Otago Enliven home)
At a glance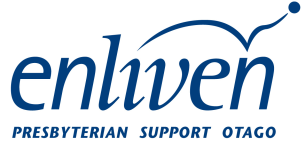 Vacancy

No

Name

Elmslie House (a Presbyterian Support Otago Enliven home)

Category

Rest Home

Address

81 Stone St
Wanaka
Wanaka 9305

Postal Address

Same as above

DHB

Southern (Otago)

Phone

Fax

Email

Web

Facebook
Personnel
Manager

Alexa Gutowska - (03) 443 7899

Owner

Presbyterian Support Otago - (03) 477 7115
Other services

Elmslie House is our perfectly positioned Enliven care home close to Wanaka township and the wonderful Lake Wanaka.

There's a sense of community at Elmslie House, where some things make for happier, healthier living. It's where you are encouraged to retain connections with friends and favourite places in the community, and where staff and volunteers work alongside you and your family to achieve those things that are important to you.

Wanaka's climate encourages residents to spend time outdoors, and there are many activities and outings to enjoy with like-minded people. Encouraging residents to be as independent as possible; to make choices in the things that matter to them, is part and parcel of Presbyterian Support Otago's Enliven services.

You can learn more about living at Enliven by viewing this documentary at goo.gl/CPmMMV

Elmslie House is in the top echelon of aged care homes, carrying Ministry of Health four year certification period by the Ministry of Health.

Adjacent to Elmslie is Wanaka Retirement Village.

Enliven - Vaccination Policy
In line with Government requirements and PSO's commitment to health and safety, all Enliven staff and volunteers are fully vaccinated (or will be by 1 January 2022).
Building on that protection, and along with many other providers of aged care, PSO has decided that we will not accept a person for admission to any of our Enliven residential care homes, unless the person is vaccinated against COVID-19.
If the person has had their first vaccination, they will be expected to have the second vaccination within the timeframe contained in the Ministry of Health guidelines.


Give Elmslie House a call on 03 443 7899 and come as see for yourself why this Enliven home is the right choice when seeking rest home or hospital level care.
Service/Facility Details
Service/Facility Details
Detail
Status
Contract with DHB
Yes
Certification
Yes
ORA Applies
No
Updated: 8 Apr 2013
Bed and Vacancy Details
Bed and Vacancy Details
Detail
Status
Approximate number of beds at this level of care
19
Vacancy
No
One room being used to store PPE
Impending vacancy
No
Premium Room Charges
Some Rooms from $14.00/day up to $18.00/day as at 23 Feb 2022
MOH Certification and Audit Report
View MOH certification and audit report (opens in a new tab)
Extra admission requirements due to COVID-19
Yes
Updated: 23 Jun 2022
Personnel
Personnel
Type
Hours Per Week
Status
Details
Registered Nurse
Yes
One Registered Nurse on duty at all times
Healthcare Assistants/Caregivers
Yes
Elmslie House has a skilled and dedicated team of Caregivers
Physiotherapist
Yes
Contracted twice weekly from Wanaka Physio.
Occupational Therapist
No
Available by referral
Social Worker (on site)
Yes
Available by referral
Diversional Therapist
No
Our Activities Co ordinator is undertaking study to acheive this qualification.
Activities Co-ordinator
Yes
Hairdresser
Yes
Visits weekly
Podiatrist
Yes
Visits 6 weekly or more by referral
Dietitian
Yes
Visits monthly
Chaplain/Spiritual Advisor
Yes
Available
Updated: 27 Mar 2015
Specialities or Areas of Expertise
Specialities or Areas of Expertise
Specialities or Areas of Expertise
Status
Details
Diabetic Care
Yes
Infection Control
Yes
Updated: Unknown
Respite, Carer Support or other Short Stay
Respite, Carer Support or other Short Stay
Respite, Carer Support or other Short Stay
Status
Details
Respite
No
Generally only if we have bedroom availability. Contact the manager
Carer Support
Yes
Carer Support can be used for daytime care to provide some relief for full time carers.
Updated: 27 Mar 2015
Features
Features
Feature
Status
Details
May Bring Own Furniture
Yes
Single Rooms
Yes
Rooms suitable for a couple
Yes
We have one room that may accomodate a couple if required.
Ensuite
Yes
Premium rooms have own en suite. Standard rooms have share ensuite
Alcohol Permitted
Yes
Pets In Residence
Yes
One cat
Negotiate To Bring Own Pet
Yes
Phone Access In Own Room
Yes
Every room has a phone jack. Connection is a resident cost.
Resident can adjust heating in own room
Yes
Cater for under 65 yrs with Disability
Yes
Lounges/seating areas
Yes
A spacious comfortable lounge with log burner, plus a conservatory that enjoys the mountain views.
Provide End of Life/Palliative Care
Yes
We liase strongly with the Otago Hospice.
Day Programme for day stay clients
Yes
Can be funded by Carer Support
Outings
Yes
We have 2 or 3 outings weekly.
Residents Committee
No
However residents meetings are held, all welcome.
Policy for management of challenging behaviour
Yes
Confused Residents
Yes
Smoking Permitted
No
Generally discouraged, but can be negotiated.
Updated: 27 Mar 2015
Special Features
Special Features
Elmslie House is a warm, friendly environment in which to live.

"Home-like" and very much part of the Wanaka community, it is a comfortable flat walk into town and the lake edge.
Updated: 28 Jul 2010
Interests & Activities
Interests & Activities
Senior Citizens, Activity programme (Cards, Craft, Exercises, indoor games), Church service each Saturday, Happy hour each Friday, Music (visiting musicians often), Newspaper reading by Activites Officer, volunteer does shopping every Thursday, Videos, Outings in Presbyterian Support van.
Updated: 28 Jul 2010
Additional Information
Additional Information
Topic
Details
What's included in your fees and what's not
Dry Cleaning
Staffing qualifications and details
Registered Nurse on duty at all times. Care workers on duty 24 hours a day also.
Details about meals
Home cooked meals provided. Overseen by a registered Dietitian.
Associated Complexes
Wanaka Retirement Village
Updated: 25 May 2016
Languages Spoken
Languages Spoken
Language
Status
Details
English
Yes
Updated: Unknown
Religious/Spiritual Affiliations
Religious/Spiritual Affiliations
Religious/Spiritual Affiliations
Status
Details
Anglican
Yes
Non denominational
Yes
Residents of all denominations welcome.
Presbyterian
Yes
Affiliated to Presbyterian Support Services Otago.
Updated: Unknown
Distances
Distances
Location
Distance
Details
Public Transport
2.00 Km
Elmslie House is situated in picturesque Wanaka. It is a flat walk to town for fit residents.
Shops
2.00 Km
Parks
1.00 Km
Library
2.00 Km
Updated: Unknown
Credentials & Membership
The Ministry of Health conducts regular audits of Residential Care Facilities. They can be found HERE.
13