Coronation Lodge Rest Home & Boarders
At a glance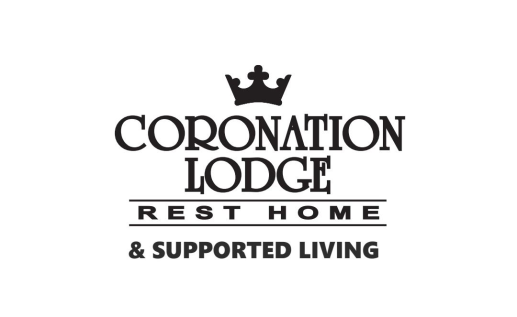 Vacancy

Yes

Name

Coronation Lodge Rest Home & Boarders

Category

Rest Home

Address

125 Coronation Avenue
Welbourn
New Plymouth 4310

Postal Address

125 Coronation Avenue
Welbourn
New Plymouth 4310

Region

Taranaki

Phone

Mobile

Email

Web

Facebook
Personnel
Manager

Aman Sodhi - 0277585125

Rest Home

06 7585125

Manager

0277585125
Other services
Rest Home Vacancy in New Plymouth?
Rest Home New Plymouth
Care Home

As our loved ones get older, they may find it harder to cope on their own. Talk
to Coronation Lodge Rest Home about the options!
We offer supported living for those aren't quite ready to move, but would
like extra security and care if needed with a clinical nurse manager always on
call Or if it's time for more comprehensive care, We can help make
the transition easier.
Find the right option for you and your family with Coronation Lodge - 125 Coronation Ave, New Plymouth.
Service/Facility Details
Service/Facility Details
Detail
Status
Contract with Te Whatu Ora
Yes
Certification
Yes
ORA Applies
No
Updated: 12 Jul 2023
Bed and Vacancy Details
Bed and Vacancy Details
Detail
Status
Approximate number of beds at this level of care
22
Vacancy
Yes
Single bedroom in our warm cozy Rest Home
Impending vacancy
Yes - Single rooms in our warm cozy
Short stay considered
Yes
Premium Accommodation Charges
No
MOH Certification and Audit Report
View MOH certification and audit report (opens in a new tab)
Extra admission requirements due to COVID-19
No
Updated: 11 Dec 2023
Testimonials
Testimonials
On Wednesday the 14th my huia class went the Coronation Lodge for our Something for Nothing project to see the people there and give them someone to talk to and something to do for the afternoon. I'm pretty sure that everyone enjoyed it, even if they were a bit nervous.
The people at the rest home were happy to see us and we were happy to see them. I hope they enjoyed us visiting and had a bit of a laugh.
Alex

Overall, I had a good time and it was a new experience for me. I realize what it meant to the ladies and gentlemen we visited and started focusing on them, not myself, so that they would enjoy it more. I'm not sure if it came off like that, but my intentions were there.
Tipene

The trip to Coronation lodge was a privilege, and it was great to sit down and have a yarn and a bite to eat. We are glad we as a group got to come down and spend the afternoon with you guys.
Luke, Riley and Ethan

My time at the Coronation Lodge was one of the most enjoyable experiences. I learnt many things that I previously did not know, such as learning about the resident's past life, which was intriguing and interesting.
Jacob

The rest home visit was good, but talking wasn't my thing. My favourite thing was the food and drinks.
Callum

My favourite thing about Coronation Lodge was the fact that everyone there was so nice and friendly. I also quite enjoyed hearing about their upbringing and what they did as a child and what life was like when they went to school.
Jack

It was awesome to hear about a small part of someone's history and get a small glimpse into the past. Hearing about your kids, your hometown and how things have changed over the years was as much fun for me as I hope it was for you to talk about it.
Alfred

I had a great time at Coronation lodge. I always enjoy getting to know others and especially people that have a long life of stories under their belts. It was a great experience for all the boys. A lot of them were sceptical coming in, but their moods quickly changed. Walking back to school afterwards was a joy hearing all the boys sharing the stories the residents from Coronation Lodge told them. I think they appreciated it a lot more than they expected to, and I anticipate that they will be more confident in the future to talk to others.
Ethan [Huia Leader]

I was really proud of my boys. Some of them were very nervous before coming in. They are not used to making conversation with people they don't know, without their phones and devices! But they all took a deep breath and gave it a go. On the way back to school, there were lots of smiles. Even the shy ones who didn't say much, felt happy that they had made the effort. [Even the one whose favourite part was the food and drink!]
Then, of course, there was Ethan, my Huia Leader who organised the visit, and Cooper another yr 13 lad, who were just naturals, happily chatting with everyone.
Thanks for having us!
Glen Hannah [teacher]
Updated: 13 Jul 2023
Personnel
Personnel
Type
Hours Per Week
Status
Details
Registered Nurse
Yes
Owned and operated by Registered Nurse available 24/7
Healthcare Assistants/Caregivers
Yes
Our caregivers are passionate about the care of our residents.
Physiotherapist
Yes
When required.
Occupational Therapist
Yes
When required.
Social Worker (on site)
Yes
When required.
Diversional Therapist
Yes
Activities Co-ordinator
Yes
Our DT runs an interesting & exciting activity programme personalised to meet individual needs. Music is of huge interest to the residents & is a large part of the programme,. We are out & about in the car at least 2 days a week.
Hairdresser
Yes
Our hairdresser provides a full range of services such as cuts, sets, blow waves and perms (by arrangement).
Podiatrist
Yes
The podiatrist comes 6-8 weekly and as required.
Dietitian
Yes
Oversight of menu & as required for any advice. Our cooks have completed food safety certificates & cook wholesome homemade meals & delicious homebaking on site.
Accredited Visitors
Yes
RSA, Age Concern and local church members visit regularly.
Kaumatua
Yes
Chaplain/Spiritual Advisor
Yes
Brooklands Church
Updated: 13 Jul 2023
Specialities or Areas of Expertise
Specialities or Areas of Expertise
Specialities or Areas of Expertise
Status
Details
Oxygen Management
Yes
As Required
Gastronomy/Nasogastric Management
No
As Required
Palliative Care (Contracted)
No
As Required
End of Life/Palliative Care
Yes
We work with hospice to provide individualised end of life care.
Wound Care
Yes
As Required
Diabetic Care
Yes
As Required
Continence Advice
Yes
When required
Stomal Therapy
Yes
When required
Stroke Rehabilitation
Yes
ACC Rehabilitation
Yes
Infection Control
Yes
Surgical Followup
Yes
With specific specialist.
Psychiatric Care
No
With usual assessment criteria
Community Health
Yes
When required
Clinical Management
Yes
As Required
Other Specialties
Yes
When required
Updated: 12 Jul 2023
Respite, Carer Support or other Short Stay
Respite, Carer Support or other Short Stay
Respite, Carer Support or other Short Stay
Status
Details
Respite
Yes
we have clients who use this service regularly
Carer Support
Yes
This service is utilised by clients on a regular basis
Other Short Stay Programme
Yes
Subsidised
Yes
Private Paying
Yes
Booking can be made in advance
Yes
Many of the regular users are on a roster to ensure regular respite carer support or day care
Updated: 15 Nov 2021
Features
Features
Feature
Status
Details
May Bring Own Furniture
Yes
Single Rooms
Yes
All rooms are single with vanities.
Rooms suitable for a couple
Yes
This may be possible if our largest room becomes available. Please talk to us about this if you have this particular need.
Ensuite
No
No ensuite rooms, but ladies are able to have a commode beside their bed at night & gentlemen a urinal.
Alcohol Permitted
Yes
We provide a relaxed and social environment where we encourage those who would like a drink to join the others in the small lounge for an evening drink. Happy hour monthly.
Negotiate To Bring Own Pet
Yes
If you have a pet that is important to you please discuss this with us. We will see what we can do.
Phone Access In Own Room
Yes
All rooms have jack points. Line changes and toll call charges apply. Portable phone also available.
Wifi
Yes
Available
Resident can adjust heating in own room
Yes
Individual heaters in all bedrooms.
Cater for under 65 yrs with Disability
Yes
We can provide this care if funding is arranged
Lounges/seating areas
Yes
We have two seating areas indoors, a small and larger lounge but our little secret is our attractive and relaxed seating area outside around the back of the building. Looking from the street you would never know it was there.
Gay / LGBT IQ Friendly
Yes
Primary Health Funded Short Term Care
Yes
Provide End of Life/Palliative Care
Yes
We work closely with the hospice
Palliative Care Contract
Yes
We work closely with the hospice
Day Programme for day stay clients
Yes
Providing carers with regular reprieve from the pressures of looking after their loved ones on a daily basis
Outings
Yes
We have an interesting and varied programme. We go to town on shopping trips, out to lunch, various concerts & of course the very popular "cruise" around town. Our car has a wheelchair seat, this ensures no one has to miss out!!!
Māori Kaupapa
Yes
yes
Residents Committee
Yes
Activities Officer chairs monthly meetings.
Family Committee
Yes
As required
Newsletter
Yes
we send out a newsletter monthly to family & friends
Policy for management of challenging behaviour
Yes
Staff attendance at training sessions is very high. Most of the staff have completed the dementia papers & those that haven't are working towards attaining this qualification
Smoking Permitted
Yes
Outside only
Updated: 12 Jul 2023
Special Features
Special Features
We offer: DAY CARE, RESPITE CARE, PALLIATIVE CARE, REHABILITATION, SUPPORTED LIVING and FULL TIME RESIDENTIAL CARE.

We are a 22 bed facility. This means our home has a warm, relaxed and friendly atmosphere. We do not see ourselves as an institution but more as a family home and we do not have any of the impersonal issues that can sometimes be associated with larger homes.

We are a Stage Two Rest Home with a Contract to provide services to the elderly. We are a 24 hour, 7 day a week service. We have staff onsite at all times and a Registered Nurse either on duty or available on call for staff (by mobile phone) 24 hours a day.

Coronation House provides supported living (boarders) providing meals, laundry, and cleaning service to clients. They can have as little or as much participation in rest home life as they wish.
Updated: 5 Sep 2019
Interests & Activities
Interests & Activities
Interesting and varied activity programme run by our trained and experienced Diversional Therapist.Bingo, library book delivery, cards, board games, exercises, newspaper read daily to name a few! Regular outings in the van to town or just a cruise around. Concerts,visits by community groups & entertainers regular visits from Polytots make for a social little "home". Call in to see us!!
Updated: 4 Jan 2011
Additional Information
Additional Information
Topic
Details
What's included in your fees and what's not
Please ask the Manager for details.
Staffing qualifications and details
Our happy staff are one of our assets.
Details about meals
Meals cooked onsite and within view of residents.
Updated: 17 Apr 2007
Languages Spoken
Languages Spoken
Language
Status
Details
English
Yes
Interpreter
Yes
Malayalam
Yes
Punjabi
Yes
Shona
Yes
Updated: 13 Jul 2023
Religious/Spiritual Affiliations
Religious/Spiritual Affiliations
Religious/Spiritual Affiliations
Status
Details
Anglican
Yes
Communion at Rest Home once a month
Inter denominational
Yes
John visits the home regularly and as required.
Non denominational
Yes
(Other comments)
Yes
We have the contact details to contact all groups as & when required
Updated: 7 Oct 2013
Distances
Distances
Location
Distance
Details
Public Transport
Bus outside gate
Shops
0.50 Km
Dairy nearby
Mall
1.00 Km
City Centre
Parks
0.10 Km
We are located across the road from Pukekura Park Raceway.
Library
3.00 Km
Library lady brings books by arrangement.
Updated: 7 Oct 2013
Credentials & Membership
The Ministry of Health conducts regular audits of Residential Care Facilities. They can be found HERE.