Respite / short term care
At a glance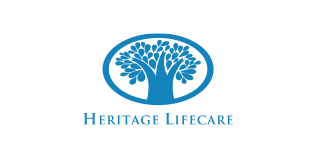 Name

Redroofs Lifecare

Category

Respite / short term care

Address

15 Dunblane Street
Maori Hill
Dunedin 9010

Postal Address

Same as above

Region

Southern (Otago)

Phone

Email

Web

Facebook
Personnel
Manager

Hazel Saville - 0272986137

Owner

Heritage Lifecare

Clinical Services Manager

Janice Scott
Other services

Make your home at Redroofs Lifecare

When it comes to everyday life, Redroofs makes it easy with rest home, and respite care. The well-appointed rooms all look out onto sheltered courtyards or landscaped gardens and come complete with a 24-hour call system, WiFi and ensuites.

Light, bright and welcoming, Redroofs is set amongst beautifully landscaped gardens, just a hop, skip and jump from the Roslyn shopping centre where you'll find all the essentials such as a pharmacy. Just a short drive from there and you're in the Dunedin city centre.

We offer everything from hairdressing to physiotherapy, podiatry and SKY TV. We have a range of recreational activities including board games, happy hour, gardening, crafts, indoor bowls and cooking. Our facility van is also always on hand for outings.
Testimonials
Testimonials
Comments from the recent Resident Satisfaction Survey
• 'I am cared about'
• 'Top rate personal care & kindness'
• 'The care of residents is excellent'
• 'We have frequent entertainment & outings'
• 'Better style of life than I had before'
• 'Friendly homely atmosphere'
• 'Family always feel welcome'

Compliments from relatives
'I just want you all to know that we are just so very grateful for all the top-rate care that you give to our mother. I cannot think of enough lovely words to say about you all. Everyone is superb. You look after Mum as if she were your own mother. Nothing ever appears to be a bother and you are all so friendly and welcoming to us too'

'It really meant so much that you were able to look after Mum so well and made her feel she was surrounded by friends who care'
Updated: 21 Mar 2019
Additional Information
Additional Information
Topic
Details
What's included in your fees and what's not
A government subsidy may be available for part or all of your care.
Staffing qualifications and details
Redroof Care Home meets all recommended staffing levels for residential care.
Details about meals
Our menus are dietitian approved and cater to individual preferences and requirements.
Associated Complexes
We are part of Heritage Lifecare, a specialist aged care provider.
Updated: 21 Mar 2019
Features
Features
Feature
Status
Details
May Bring Own Furniture
Yes
Residents are welcome to personalise their rooms. We understand the importance of making it feel like home.
Single Rooms
Yes
Rooms are equipped with a nurse call system, personal heater, stereo system, spacious showers, and safety grab rails. Freeview TV and Sky TV access is available.
Rooms suitable for a couple
Yes
We have a couple of adjoining rooms that may be suitable for couples, please talk to our Care Home Manager.
Ensuite
Yes
We have some rooms with ensuites, please discuss this option with our Care Home Manager.
Alcohol Permitted
Yes
Residents are able to have their own supply, and we also have a regular 'Happy Hour".
Pets In Residence
Yes
We have a cat named Tilly.
Negotiate To Bring Own Pet
Yes
We are happy to discuss options for your pets.
Phone Access In Own Room
Yes
You are welcome to have a phone and internet installed at your own cost.
Resident can adjust heating in own room
Yes
Underfloor heating is adjustable in all rooms.
Cater for under 65 yrs with Disability
Yes
We can discuss your special needs prior to admission.
Lounges/seating areas
Yes
1 main communal lounge, and 2 cosy lounges and quiet seating areas are available throughout our home. There are fitted with a stereo system and televisions with Freeview TV, Sky TV, and DVD players. The area is large enough for residents to run meetings, invite guests and partake in a variety of organised functions.
Gay / LGBT IQ Friendly
Yes
A no discrimination policy is in place to provide a friendly and caring space for residents.
Primary Health Funded Short Term Care
Yes
You may qualify for Primary Options for Acute Care Funding. Ask your GP for details.
Day Programme for day stay clients
Yes
It is possible for people to join us during the day and return home at night. We encourage families to help us care for their family member.
Outings
Yes
As part of the activities programme, regular trips are provided to the local community. These can include shopping, sight seeing and picnics.
Whanau Room
Yes
We have areas available where residents and their families can spend quiet time together.
Maori Kaupapa
Yes
Residents Committee
Yes
We have a care homes residents group with regular meetings.
Family Committee
Yes
Combined with the residents' committee above.
Newsletter
Yes
The Newsletter is published on a regular basis.
Policy for management of challenging behaviour
Yes
Our staff are trained to recognise and manage a range of behaviours that residents may have.
Confused Residents
Yes
Our staff are trained to recognise and manage a range of behaviours that residents may have. This may include residents who become confused.
Rural Setting
Yes
Fabulous rural views and a large outdoor area with lovely gardens for the resident's enjoyment.
Smokers Room
No
Smoking is permitted in the designated area.
Smoking Permitted
Yes
Smoking is permitted in the designated area.
Updated: 14 Jun 2019
Respite, Carer Support or other Short Stay
Respite, Carer Support or other Short Stay
Respite, Carer Support or other Short Stay
Status
Details
Respite
Yes
We welcome residents who wish to stay for a short time, either to give relatives and caregivers a break or because they need a little bit of extra care to recuperate and return home.
Carer Support
Yes
We welcome residents who wish to stay for a short time, either to give relatives and caregivers a break or because they need a little bit of extra care to recuperate and return home.
Subsidised
Yes
A subsidy may be available.
Private Paying
Yes
We welcome people who are self-funding or have insurance cover.
Booking can be made in advance
Yes
According to bed availability.
Updated: 21 Mar 2019
Languages Spoken
Languages Spoken
Language
Status
Details
Afrikaans
Yes
Chinese
Yes
Dutch
Yes
English
Yes
Mandarin
Yes
Russian
Yes
Other Information
Yes
We will access an interpreter from the DHB for our residents as required.
Updated: 21 Mar 2019
1737