Physiotherapy
At a glance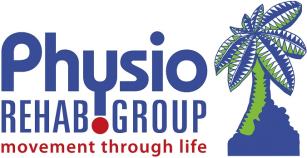 Name

Physio Rehab Group

Category

Physiotherapy

Address

Support Office - 64 Te Koa Road
Panmure
Auckland 1072

Postal Address

PO Box 18360
Glen Innes 1743

DHBS

Waitemata, Auckland, Counties Manukau

Phone

Fax

Email

Web

Facebook
Personnel
Manager

Sue Haslam - 099800151

Owner

Karen Sutton - 0274753454

Admin Manager:

Louise Tanner - 099800154
Service Description
Service Description
Physio Rehab Group exists to serve our communities.

We have been around for more than 25 years and have tremendous networks and community associations across Auckland.

We have friendly, professional, highly trained and qualified staff so you can be confident you are in good hands. We have wide geographic coverage with 22 Auckland locations, and over 100 staff experienced at multiple levels of health service provision, education, culture and life experience.

We will help you to understand your injury or condition and involve you in the planning of your treatment and rehabilitation. We will do all we can to return you to your desired level of activity.

In any given week our Physiotherapists deliver more than 4000 unique personalised consultations and come into direct contact with more than 40 community organisations. We are actively involved with 18 Elderly Care facilities across Auckland and more than 60 sports and community organisations including international, national, representative and local club sports teams, schools, community organisations and the general public.
Updated: 24 Aug 2021
Languages Spoken
Languages Spoken
Language
Status
Details
Cantonese
Yes
Clinics: PRG Lunn Ave
English
Yes
Clinics: All
Hindi
Yes
Clinics: Manukau Central
Malay
Yes
Clinics: GI Aquatics
Malayalam
Yes
Clinics: Manukau Central
Mandarin
Yes
Clinics: GI Aquatics
Punjabi
Yes
Clinics: Manukau Central
Samoan
Yes
Clinics: PRG Mangere, PRG Otahuhu, Pasifika, PRG Kohimarama
Tongan
Yes
Clinics: PRG Mangere
Updated: 23 Nov 2020
12880