On the Go Physio Ltd (physiotherapy)
At a glance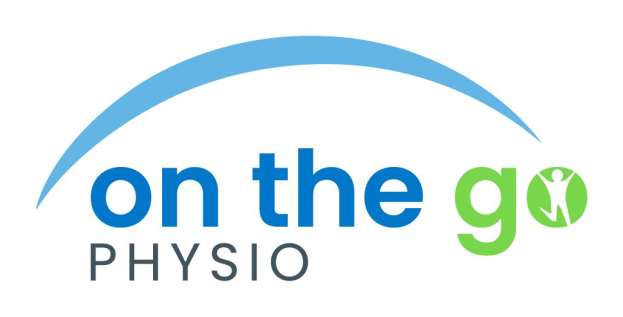 Name

On the Go Physio Ltd (physiotherapy)

Category

Physiotherapy

Address

Level 1
Good Friends
47 Whiteleigh Ave
Christchurch
Christchurch 8042

Postal Address

PO Box 32 004
Christchurch 8147

Region

Canterbury

Phone

Fax

Mobile

Email

Web

Facebook
Personnel
Manager

Jessie Snowdon - 021 030 9061

Owner

Jessie Snowdon - 021 030 9061

Office Manager

Lynne Cardno - 0800 000 856
On the Go Physio is Christchurch's leading physiotherapy team for Older Adults. We can see you in our brand new, purpose built clinic, visit you in your own home or residential care facility. Passionate about the health and wellbeing of older adults, and with years of experience we can help you stay independent and safe, rehabilitate from injury or maximise life with a variety of health conditions. We look forward to your call!
Testimonials
Testimonials
"Our experience with On the Go could not have been better. Their team is professional as well as friendly. They have not just helped my brother walk again, but they have also helped him regain his place in life. Their knowledge about and referral to the other services he needed, such as orthotics and occupational therapy was invaluable. They were even able to help us access some of the services we were entitled to from the DHB. We would be glad to recommend On the Go Physio to others."

"I am delighted with all that you have achieved for Dad. He was always a good walker and felt lost without his mobility.
He was 17 weeks off his feet and basically had to learn to walk again. Rebecca has worked with Dad both physically and mentally to get him to where he is today - walking reasonably confidently with a frame. Brilliant result for him and for us.
Rebecca has reported his progress to us on a regular basis and she has been a delight to deal with.
She is now working alongside the Nurses to ensure that Dad's walks are kept up, so that he continues to get strong and improve.

Thank you for all you have done."

"The " on the go" physio team have been marvelous- efficient and easy to deal with and a great support to the continued well being of my mother"
Dr Stella Milsom.
Updated: 6 Dec 2021
Service Description
Service Description
On the Go Physio provides specialist physiotherapy care to older adults and people with neurological conditions within the Canterbury region. We offer home or clinic visits and hold contracts in several aged care facilities. Our physios are highly skilled, experienced and dedicated to the health of older adults and are passionate about helping people get to their highest level of function. We can work alongside care staff and families, or simply with our clients themselves to form clear goals and then work hard to achieve them! Examples of people we often work with include - people with Parkinson's, people who have had a stroke, people who have had hip or knee surgery, people who have lost their mobility/confidence or who are becoming frail.

For aged care facilities we offer contracted physiotherapy services and currently provide 95 hours of physiotherapy per week in the Canterbury region. We are also leading national providers of moving and handling training - offering updates as well as popular 'train the trainers' - supporting your staff to become leaders themselves. We support a systems based approach to training, working closely with your clinical and village manager to ensure training is well embedded into your workplace.
Updated: 20 Nov 2023
Suburbs/Districts/Towns Serviced
Suburbs/Districts/Towns Serviced
Christchurch and surrounds.
Updated: 24 Aug 2022
Meeting the needs of older people
Meeting the needs of older people
Our entire business is focused on working with older people which means you can engage us with confidence. We offer clinic visits or can happily visit you in your home or aged care setting. We also offer telehealth for ongoing appointments if requried.
Updated: 24 Aug 2022
Access
Access
Access
Status
Details
A mobile service
Yes
We can visit you at your own home or care facility.
Easy access
Yes
We are level one but have a lift that takes you to our door. The entire building has level access and we have parking right outside.
Updated: 24 Aug 2022
Payment
Payment
Payment
Status
Details
Payment required
Yes
We are a private service with some funding. We also offer subsidised ACC treatment for those with injuries.
Subsidy may be available
Yes
We hold funding for specific conditions such as Polio or people recently diagnosed with Parkinson's.
Updated: 24 Nov 2021
Specialities or Areas of Expertise
Specialities or Areas of Expertise
Specialties or Areas of Expertise
Status
Details
Stroke Rehabilitation
Yes
Occupational Therapy
Yes
Physiotherapy
Yes
Dietary Advice
Yes
Updated: 24 Nov 2021
ACC
ACC
ACC
Status
Details
Approved
Yes
We are able to provide physiotherapy following an injury. Surcharges apply.
Updated: 21 Feb 2022