Need phone support?
At a glance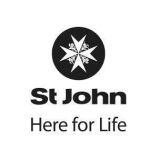 Name

St John Caring Caller

Category

Need phone support?

Postal Address

PO Box 5055
Dunedin
Dunedin 9058

DHBS

Southern (Otago), Northland, Waitemata, Auckland, Counties Manukau, Waikato, Bay of Plenty, Lakes, Tairawhiti, Taranaki, Whanganui, Hawke's Bay, Wairarapa, MidCentral, Capital & Coast, Hutt Valley, Nelson Marlborough, West Coast, Canterbury, South Canterbury, Southern (Southland)

Phone

Email

Web
Other services
For some people living alone means that they miss out on daily human contact, someone to chat to, laugh with and share their lives. This can be a particular problem for the elderly, who may be left on their own once family of friends have moved away or passed on, are housebound through illness or lack of mobility. They may worry that they may not be found if they suffer sudden illness or a fall.

Caring Caller is a free service offered by St John. Each day, a friendly caring caller will phone to have a chat and check all is well. Caring Caller also offers a built in Homecheck service. Action will be taken should the telephone not be answered.

We welcome people interested in becoming caring callers and those people who would like to hear from a caring caller each day.

This free service is our commitment to the community especially to the elderly. For more information phone St John Caring Caller 0800 780780
What's New
What's New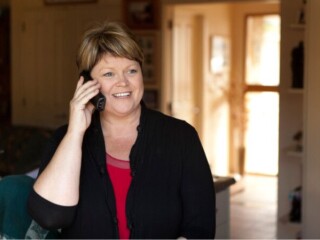 St. John Caring Caller
About the service

Sometimes living alone or being house bound
means that we miss out on daily human contact,
someone to chat to, laugh with and share news
with. Everyone needs this sort of contact and the
St John Caring Caller service provides just that.
The Caring Caller service aims to provide the
opportunity of friendship and regular contact
over the telephone. On agreed days, a friendly
Caring Caller can telephone you to check that all
is well, and to have a chat.

People become clients for many different reasons.
Sometimes their spouse has recently passed
away, others have found that family members
have moved away and they do not get regular
contact with them anymore. Some clients stay
with the service long term, several years in
some cases, others may just need the service
temporarily while family and/or friends are away.

This service is FREE and is part of the commitment
that St John has made to support local
communities by contributing towards the health
and wellbeing of all New Zealanders.

The benefits

It can provide:
• a break from day to day activities
• a new found friend
• regular contact
• knowledge that someone out there is
checking that you are ok
Anonymity

There is a high level of anonymity in this service.
Caring Callers are only provided with your first
name, sometimes age, telephone number, and a
short personal profile of you.
When the Caring Caller telephones you, it is the
policy of the service that they do not disclose
their surname, address, or telephone number.
Contact
For more information phone 0800 780 780.
Updated: 9 May 2022
8687