Legal
At a glance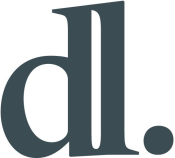 Name

Davenports Law

Category

Legal

Address

Building 2
331 Rosedale Road
Albany
Auckland 0632

Postal Address

PO Box 302558
North Harbour
Auckland 0751

DHB

Waitemata

Phone

Fax

Email

Web

Facebook
Personnel
Contact

Michelle Prowse - 09 915 4394
Davenports Law is a "user friendly" law firm with a strong belief in accessibility and the personal touch. Our skilled team are up to date with the latest legal developments and can provide you (and your family) with comprehensive, clear advice on;

* Asset Structuring
* Wills
* Life interest wills
* Enduring powers of attorney
* Rest homes
* Retirement Villages


If you would like to discuss the best way to structure your affairs please contact Michelle Prowse either DDI 915 4394 or michelle@davenportslaw.co.nz
Testimonials
Testimonials
"My mother was recently widowed and has limited legal knowledge. Davenports was respectful and patient with all her questions and was very respectful in dealing with her."
- Ms M. Gorrie, November 2016.

"Fantastic service and a lovely set of team members to deal with. Super efficient and no time delays."
- Mr M. Tomoana, July 2017.

"From the first contact to the last email Davenports made our experience a pleasure, not only helpful and informative but efficient with competitive rates. The staff were all lovely to deal with and I would not hesitate to recommend them to anyone. Keep up the great work!"
- Mr S. & Mrs A. Bunt, August 2017.
Updated: 25 Aug 2021
Service Description
Service Description
Retirement planning is about setting up the right structure and co-ordinating those things with your Will, having Enduring Powers of Attorney, considering your parents' Will (if appropriate) and using all the tools available to achieve the objectives you want with your assets.

Demystifying Enduring Powers of Attorney
Many people understand the need to have a Will … but unfortunately the same cannot be said for Enduring Powers of Attorney ("EPAs").

Every person who has a bank account or completes any kind of financial transaction which involves signing their name, needs to have an Enduring Power of Attorney for property in place. Any one of us at any time could have an accident, stroke or other event which may mean we lose capacity, even just for a short time.

So How Do Enduring Powers of Attorney Work…..

There are two types of Enduring Powers of Attorney.

Enduring Power of Attorney for Property

This is where you appoint a person (or persons) to be your Attorney and they can sign on your behalf if you lose the mental capacity to make any financial type decisions (it does not just have to relate to property or real estate). When we prepare the EPA document there are a variety of choices you make, such as making the document effective immediately or effective only when you lose capacity. If you choose only on you losing mental capacity then a doctor needs to certify that you have lost the mental capacity to make decisions. Alternatively the document can be effective immediately which means if you go overseas and a document or an application urgently needs to be signed while you are away, your Attorney can do this for you. You can also require your Attorney to liaise with other family members when making decisions on your behalf. This might be useful if you have more than one child. Another option is being able to name a Successor Attorney so if anything happens to your Attorney there is a backup.

Enduring Power of Attorney for Personal Care and Welfare

An Enduring Power of Attorney for Personal Care and Welfare is slightly different to an Enduring Power of Attorney for Property in that it can only take effect when a person has lost their ability to look after themselves. When this happens a doctor has to certify that the person has lost that capacity. You can only choose one person at a time to act on your behalf, but you can choose a Successor Attorney. Again you can say that your Attorney needs to liaise with other named persons before making decisions for you. The Personal Care & Welfare Attorney is the person permitted to sign consents to medication and medical procedures on your behalf if needed and make the day to day living decisions for you.


We are based in Albany on the North Shore, but are happy to attend at your home if mobility is an issue.

On instruction of any work required to be undertaken we will give you a clear fees estimate so you and your family understand what is involved.
Updated: 25 Aug 2021
Access
Access
Access
Status
Details
A mobile service
Yes
Updated: 25 Aug 2021
Languages Spoken
Languages Spoken
Language
Status
Details
English
Yes
Updated: 17 Mar 2009
9894