Lexall Care
At a glance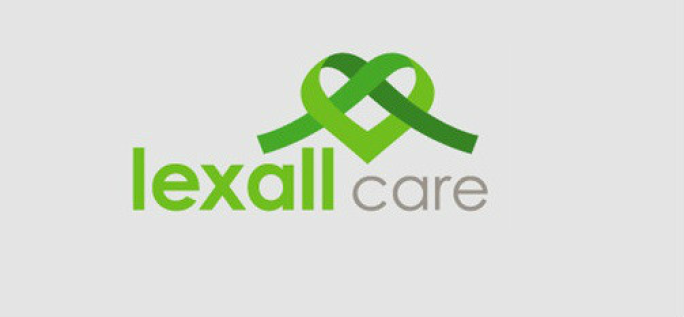 Vacancy

Yes

Name

Lexall Care

Category

Hospital

Address

19 Denver Ave
Sunnyvale
AUCKLAND 0612

Postal Address

Same as above

Region

Waitemata

Phone

Fax

Email

Web
Personnel
Manager

James Leenoh - (09) 837 2533

Owner

Lexall Limited - (027)252 4455

Clinical Manager

Jeannine Keats - (021)183 7123

Charge Nurse

Veneeta Ram - (027)272 7700

Receptionist

Debbie Burn - (021)171 1234
Other services
Lexall Care was established in 2000 and the home is a newly-built facility, nestled in the quiet and peaceful Sunnyvale area of West Auckland.

Here at Lexall Care, we provide a high level of quality care, comfort and companionship individually tailored to meet each residents' physical, social, emotional, spiritual and cultural needs.

We offer rest home, hospital, respite and dementia care within a sunny and spacious facility overlooking the beautiful Waitakere Ranges.

Having recently refurbished the home, we have 58 rooms, each with their own heat pump and air conditioning unit, as well as internet, television and telephone connection points. Each large room also features an ensuite bathroom.
We provide nutritious home-made meals which can be tailored to meet individual dietary needs.

The activity programme we have here is varied and structured and all of our residents are invited to participate at their leisure.
The level of care we provide is based on an individuals assessed needs and circumstances and we work with our residents and their families to ensure they are involved in every stage of the process.
Service/Facility Details
Service/Facility Details
Detail
Status
Contract with Te Whatu Ora
Yes
Certification
Yes
ORA Applies
No
Updated: 10 Sep 2021
Bed and Vacancy Details
Bed and Vacancy Details
Detail
Status
Approximate number of beds at this level of care
39
Vacancy
Yes
Our hospital wing is suitable for all types of care. All large rooms have a single bed with ensuite shower and toilet.
Impending vacancy
No
Short stay considered
No
Premium Accommodation Charges
Some Rooms from $11.50/day up to $11.50/day as at 21 Nov 2023
MOH Certification and Audit Report
View MOH certification and audit report (opens in a new tab)
Extra admission requirements due to COVID-19
Yes
Updated: 7 Dec 2023
Personnel
Personnel
Type
Hours Per Week
Status
Details
Registered Nurse
24/7
Yes
Clinical Manager: Jeannine Keats
Healthcare Assistants/Caregivers
24/7
Yes
Physiotherapist
Yes
Regular visits.
Occupational Therapist
Negotiable
As Required
Diversional Therapist
16
Yes
Activities Co-ordinator
27.5
Yes
Hairdresser
Yes
Visits once every 6 weeks
Podiatrist
Yes
Visits as required.
Dietitian
Yes
Twice yearly input into menu; also as required.
Accredited Visitors
Yes
From Age Concern
Kaumatua
Yes
As Required; Peta Pou
Chaplain/Spiritual Advisor
Yes
Catholic calls weekly; others as requested.
Updated: 10 Sep 2021
Specialities or Areas of Expertise
Specialities or Areas of Expertise
Specialities or Areas of Expertise
Status
Details
Oxygen Management
Yes
Gastronomy/Nasogastric Management
Yes
End of Life/Palliative Care
Yes
Wound Care
Yes
Diabetic Care
Yes
Continence Advice
Yes
Stomal Therapy
Yes
Stroke Rehabilitation
Yes
Tracheotomy Care
Yes
Infection Control
Yes
Psychiatric Care
Yes
Clinical Management
Yes
Jeannine Keats
Updated: 10 Sep 2021
Respite, Carer Support or other Short Stay
Respite, Carer Support or other Short Stay
Respite, Carer Support or other Short Stay
Status
Details
Respite
Yes
Carer Support
Yes
Other Short Stay Programme
Yes
POAC, Day Stay and Interim Care
Subsidised
Yes
Private Paying
Yes
Booking can be made in advance
Yes
Updated: 10 Sep 2021
Features
Features
Feature
Status
Details
May Bring Own Furniture
Yes
Abiding by safety regulations (limited)
Single Rooms
Yes
Shared Rooms
Yes
One shared room.
Rooms suitable for a couple
Yes
As above - One room suitable for couple.
Ensuite
Yes
All rooms.
Alcohol Permitted
Yes
Within safe limits/Monitored by staff
Pets In Residence
Yes
2 sheep in adjoining paddock
Phone Access In Own Room
Yes
All rooms - small charge
Wifi
Yes
All areas - small charge
Resident can adjust heating in own room
Yes
Cater for under 65 yrs with Disability
Yes
Under a WDHB individual contract LTCH
Lounges/seating areas
Yes
Five Areas
Gay / LGBT IQ Friendly
Yes
Primary Health Funded Short Term Care
Yes
Provide End of Life/Palliative Care
Yes
Palliative Care Contract
Yes
Day Programme for day stay clients
Yes
Outings
Yes
Residents Committee
Yes
Newsletter
Yes
Policy for management of challenging behaviour
Yes
Confused Residents
Yes
Subject to their safety in our open environment.
Rural Setting
No
Views of the Waitakere ranges
Smokers Room
No
Smokers deck
Smoking Permitted
Yes
Covered, outside decking: tables and chairs.
Updated: 10 Sep 2021
Special Features
Special Features
Sunny, elevated aspect, quiet location and beautiful views of Waitakere Ranges and foothills.
Updated: 10 Sep 2021
Interests & Activities
Interests & Activities
Activities include but are not limited to the following: Card Games, regular Church Service with Ministers from local parish, (church choir once or twice per week) Crafts, Ball Games, Indoor Bowls, Quizzes/Word Games, Music, Dance, Gardening, Bingo, Art Therapy, Pet Therapy (visits from SPCA), Manicures, Daily Exercise Program, Happy Hour/Birthday/Special Occasion parties, Indoor Games, our own Library and Librarian also visits, Movies, Daily Newspaper delivery and group reading, Outings- Monday Van ride. Plus staff will assist Residents to contact any of the following agencies as needed Age Concern, Blind Foundation, RSA, Stroke foundation, Alzheimer foundation etc. We also have a Cafe with views that overlook Henderson Valley and the Waitakere Ranges.
Updated: 10 Sep 2021
Additional Information
Additional Information
Topic
Details
What's included in your fees and what's not
Private specialists, dentistry, hearing aids, hairdresser, transport (although often provided if we are able).
Staffing qualifications and details
Registered Nurse 40 hr/wk, Home assistants, Cooks 33hr/wk, Cleaner 30 hr/wk, Kitchen assistant 18 1/2 hr/wk, Maintenence etc
Details about meals
Continental breakfast - cereals, toast, fruit, drinks. Lunch midday - main meal. 4 weekly menu cycle. Dinner tea - light meal, savoury, dessert.
Updated: 10 Sep 2021
Languages Spoken
Languages Spoken
Language
Status
Details
Dutch
Yes
English
Yes
Fijian
Yes
Fijian Indian
Yes
Hindi
Yes
Korean
Yes
Māori - Te Reo
Yes
Samoan
Yes
Other Information
Yes
Use of translation apps and translator service
Updated: 10 Sep 2021
Religious/Spiritual Affiliations
Religious/Spiritual Affiliations
Religious/Spiritual Affiliations
Status
Details
Anglican
Yes
Baptist
Yes
Christian
Yes
Hindu
Yes
Inter denominational
Yes
Methodist
Yes
Roman Catholic
Yes
Spiritualist/New Age
Yes
(Other comments)
Yes
Happy to cater to all spiritual denominations, some residents attend services via online apps
Updated: 10 Sep 2021
Distances
Distances
Location
Distance
Details
Public Transport
0.50 Km
500 m to bus, 1km to train
Shops
0.75 Km
Sunnyvale dairy, bakery and take-a-way
Mall
2.00 Km
Westfield Henderson Mall
Parks
1.25 Km
Parrs park
Library
2.00 Km
Library services visit Facility monthly
Updated: 10 Sep 2021
Credentials & Membership
Credentials & Membership
Credentials & Membership RC
Status
Details
Care Association New Zealand
Yes
CANZ
Updated: 10 Sep 2021
The Ministry of Health conducts regular audits of Residential Care Facilities. They can be found HERE.