Te Hopai
At a glance
Vacancy

Yes

Name

Te Hopai

Category

Hospital

Address

51 Hospital Rd
Newtown
Wellington 6021

Postal Address

51 Hospital Road
Newtown
Wellington 6021

Region

Capital & Coast

Phone

Fax

Email

Web
Personnel
Manager

Pakize Sari - (04) 380 2002

Owner

Te Hopai Trust - (04) 380 2002
Other services
Photos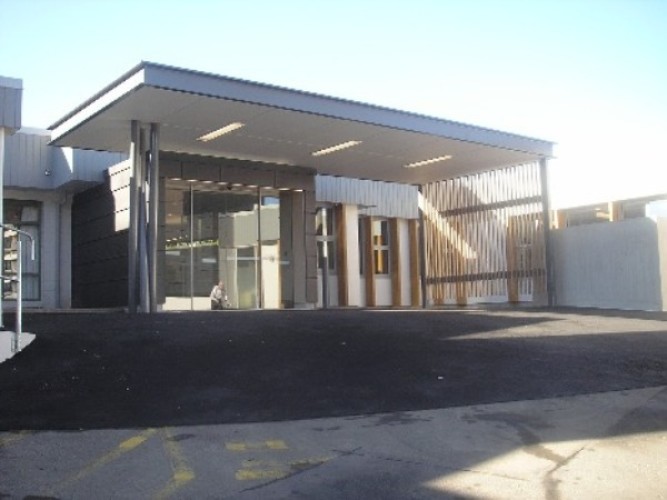 Map
Reviews
"The treasures we surround ourselves with remind us of who we are."
Service/Facility Details
Service/Facility Details
Detail
Status
Contract with Te Whatu Ora
Yes
Certification
Yes
ORA Applies
No
Updated: 23 Nov 2015
Bed and Vacancy Details
Bed and Vacancy Details
Detail
Status
Approximate number of beds at this level of care
96
Vacancy
Yes
4
Impending vacancy
No
Short stay considered
No
Premium Accommodation Charges
Some Rooms from $28.00/day up to $52.00/day as at 28 Nov 2023
MOH Certification and Audit Report
View MOH certification and audit report (opens in a new tab)
Extra admission requirements due to COVID-19
Please enquire
Updated: 8 Dec 2023
Personnel
Personnel
Type
Hours Per Week
Status
Details
Registered Nurse
Yes
24 hour, 7 days a week RN cover
Physiotherapist
12.00
Yes
Activities Co-ordinator
25
Yes
Hairdresser
4
Yes
Comes as and when required.
Podiatrist
Yes
We have a resident Poliatrist who comes on a 10 week rotation.
Chaplain/Spiritual Advisor
Yes
Updated: 24 Feb 2014
Specialities or Areas of Expertise
Specialities or Areas of Expertise
Specialities or Areas of Expertise
Status
Details
End of Life/Palliative Care
Yes
Updated: 21 Apr 2017
Features
Features
Feature
Status
Details
May Bring Own Furniture
Yes
Residents may bring items of furniture to make their room more like their home.
Single Rooms
Yes
Rooms suitable for a couple
No
However, we do try to accommodate married couples in adjacent rooms.
Ensuite
Yes
Alcohol Permitted
Yes
Phone Access In Own Room
Yes
Resident can adjust heating in own room
Yes
Lounges/seating areas
Yes
Palliative Care Contract
No
Maintain very close links with Mary Potter Hospice.
Outings
Yes
Whānau Room
Yes
A room has been set aside so a family member may stay during a period of illness of a resident.
Māori Kaupapa
Yes
Newsletter
Yes
Policy for management of challenging behaviour
Yes
Confused Residents
Yes
Updated: 10 Jul 2018
Special Features
Special Features
Te Hopai is a modern, well-equipped facility, located in a park-like setting adjacent to Wellington Hospital. Te Hopai sets the standards for rest home, dementia and continuing hospital care.

BRIEF HISTORY


Established in 1888, the Te Hopai Trust Group remains the oldest Charitable Trust, solely dedicated to care of the elderly, throughout the country.


Te Hopai Home was the first home for the aged to be established in Wellington. Following a grant of land by the Colonial Secretary, the first home was built from funds subscribed by a number of prominent Wellington citizens and opened in 1889.


It was replaced by a new home in 1976.


In 1993 Te Hopai Trust saw a need for a safe care for those Residents with memory problems. To cater for the demand the Kowhai Wing - a 10 bed secure unit - was built.


In July 1995 Te Hopai Trust purchased Alexandra Rest Home in Rintoul Street. In September 2002 Alexandra Home was sold.


Te Hopai Hospital was built and officially opened in July 1996. A 34 bed up-to-theminute facility features 24 hour medical convenience while providing a homely, safe and warm environment for both short and longer term special residents.


In 2001 a major redevelopment of Te Hopai Home was started. This saw the opening of a new two storey wing in April and was followed by a staged rebuilding of the old home.


The outcome was a modern multipurpose building with each room having an en suite bathroom.


.




PHILOSOPHY

We believe in caring for those members of the community who are unable to 'care for themselves.

We believe our care should:

* keep them safe from harm

* promote their independence

* encourage and nurture their individuality, dignity and self worth

* be as close to their own home environment as possible

* reflect their physical, emotional, intellectual, social, cultural and spiritual needs

* be delivered with kindness and friendliness

* respect their freedom of choice and speech

* be based upon decisions made by them

* involve their relatives and friends

* maintain their right to privacy and confidentiality

* provide their right to die in peace and with dignity.



CODE OF RESIDENTS RIGHTS AND RESPONSIBILITITES

YOU HAVE A RIGHT TO:

* Personal and health care according to your need.

* Be treated as an individual and with dignity and respect.

* View a copy of the Code of Health and Disability Services Consumer's Rights
1996.

* Privacy when for example attending to hygiene, making and receiving telephone calls, receipt of mail, receiving visitors, personal conversations with staff and residents.

* Treat the facility as your home and to regard yourself as a member of a family
consisting of other residents and staff.

* Expect that your safety will be catered for in and around the facility.

* Choose and maintain contact with individuals and groups from the community
through visitors to the home and outings.

* Be consulted about all matters affecting you.

* Be asked to choose from a range of activities both in the facility and in the
community.

* Socialise with whomever and whenever you choose.

* To be addressed by your preferred name.

* Maintain your personal independence.

* Ensure that your possessions are not shared without permission.

* Confidentiality of any records staff may keep.


* Control over all personal matters as to your own possessions and clothes,
financial matters, when you sleep.

* Be involved in decision-making about activities of daily life and have information
provided in a format best suited to your needs so informed consent is assured.

* Intimacy and sexuality as long as the personal rights of others is maintained.

* Continue with cultural and religious practices -and value systems which have
determined your life in the past.

* Complain about anything which upsets you and if necessary have some
independent person to advocate on your behalf.

YOU HAVE A RESPONSIBILITY TO:

* Treat fellow residents with respect.

* Remember that other residents have the same rights as you.

* Treat staff as individuals with dignity and respect.

* Assist staff in looking after your health.

* Inform staff when you are leaving the home, who will be with you and when you
hope to return.

* Treat the facility with care and respect.

* Keep any financial matters current.

* Adhere to any house rules.

A code of Residents Rights & Responsibilities is available on cassette tape.

RESIDENT CHOICE

We are committed to ensuring that all residents are given adequate choice in . relation to quality of life and conducting activities fundamental to your daily routine.


Where possible we aim to ensure that your individual values and beliefs are incorporated in to the organisation of the home.


ADVOCACY SERVICES

We are able to refer you to an independent advocacy service at the earliest opportunity if you have any concerns over your care or your family's involvement in your care and are not able to reach a resolution.

We have a complaints process that is easy to follow [please see the complaints section] and guarantee that all concerns are followed up within 14 days.

We have provided you with some contact people who will be able to advocate on your behalf and we are happy to discuss how the independent advocacy process works and assist in its facilitation.

SUGGESTED AGENCIES:
. The Public Trust Office
. Aged Concern
. The Clergy of the Residents religion
. Health & Disability Consumers Advocacy Service
Updated: 13 Aug 2006
Interests & Activities
Interests & Activities
A Registered Occupational Therapist and Physiotherapist are employed by Te Hopai Trust. The following services are provided:

* Individual resident assessments.
* Sourcing equipment and aids as required.
* Provide training for all staff on efficient transferring techniques to ensure
that everyone remains safe.
* Arrangement of repairs to wheelchairs.
* Regular exercise programs.

RECREATION TEAM

The recreation team consists of people who work mainly during the week, to provide recreation to all the residents of Te Hopai Trust. Each unit will have a proportion of hours correlating to the number of residents they have.
The programmes include group work and individual work. We aim to provide a variety of activities to accommodate social, intellectual, physical, emotional and spiritual needs of the residents. A week may include; quiz day, bowls, handcrafts, music therapy, exercises with the physiotherapist, life review, flower arranging, a visit to the gardens in the van, gardening, reading current events and housie.

We arrange visits from school children and other entertainers to provide more enjoyment for everyone. There are also visits to and from other rest homes for
different special events. We aim to have a Christmas function each year with entertainment and a supper. Other special events are planned when able.

COMMUNITY RESOURCES

The following community support groups are available and may be of interest to you. Please see the staff if you would like to be put in contact with any of them.

* Foundation for the Blind
* Hearing Association
* Stroke Club
* Parkinson's Foundation
Updated: Unknown
Additional Information
Additional Information
Topic
Details
What's included in your fees and what's not
EXTRA CHARGES Whilst most of the services that we provide are included in the price [as per your resident contract], we are unfortunately not in a position to absorb any/all of the costs associated with specialist or extra products or services that you may desire or require. It is the responsibility of the resident and / or their family or whanau to ensure that the resident has their own stock of personal toiletries. However in the event that the resident runs out, the facility. have supplies on hand. The following products and services will require extra charges: Dentists, Optometrists, Audiologists, Chaplains, Hairdressers, Advocacy, personal equipment aids
Staffing qualifications and details
MEDICAL You are welcome to retain your own GP. However, it is not always possible for them to visit the Home. We have our own GP who visits and sees residents as their condition determines. Our contract with the Health Funding Authority requires residents to be seen a minimum of three monthly. MEDICATION All medication is to be handed in on admission and will be administered regularly as prescribed. Self medication may be appropriate. This should be discussed with the Care Manager on admission. Cleaning services are provided by Spotless Services.
Details about meals
MEALS 07.30 am Breakfast is served on a tray in your room, but may be taken in the dining room if you wish. 10.00 am Morning Tea in Lounge or Bedroom. 12.00 md Lunch in Dining Room. 2.15 pm Afternoon Tea in Lounge or Bedroom. 5.00 pm Tea in Dining Room. 7.30 pm Supper. We encourage residents to have input into the menu and offer choices for the main meals. For this reason and because we wish to optimise your health, we need to know if you have any particular dietary requirements e.g. diabetic, vegetarian etc. If you have been assessed as requiring special feeding equipment such as modified cutlery or drinking cups, please inform our staff as to what equipment you like to use. Our meal service is contracted to Spotless Catering Service who are able to offer specialised catering to our particular requirements.
Updated: Unknown
Religious/Spiritual Affiliations
Religious/Spiritual Affiliations
Religious/Spiritual Affiliations
Status
Details
Anglican
Yes
Jewish
Yes
Roman Catholic
Yes
Weekly Catholic Services are held at the Home. You are welcome to attend local church services if you wish to.
(Other comments)
No
Residents are encouraged to maintain their links with their local church.
Updated: Unknown
Distances
Distances
Location
Distance
Details
Public Transport
0.50 Km
Regular bus service for families and visitors.
Shops
0.50 Km
Local suburban shopping Centre with several cafes for coffee or lunch.
Mall
1.50 Km
Wellington CBD.
Parks
0.50 Km
Basin Reserve
Library
1.00 Km
Local Newtown Library and Housebound Library Service is active in our facility.
Updated: Unknown
Credentials & Membership
The Ministry of Health conducts regular audits of Residential Care Facilities. They can be found HERE.