Hospital
George Manning Lifecare & Village
At a glance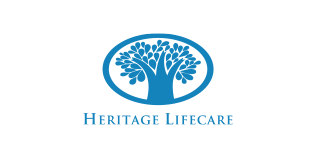 Vacancy

Yes

Name

George Manning Lifecare & Village

Category

Hospital

Address

1 Hennessy Place
Spreydon
Christchurch 8024

DHB

Canterbury

Phone

Email

Web

Facebook
Personnel
Manager

Gail Kerse

Owner

Heritage Lifecare
Other services
Make your home at George Manning Lifecare & Village

When it comes to everyday life, George Manning makes it easy with village, rest home, hospital, day, respite and palliative care. The well-appointed rest home and hospital rooms all look out onto sheltered courtyards or landscaped gardens, and come complete with ensuites, a call bell system and WiFi.

Part of the community since 1972, George Manning Lifecare is set amongst sunny rose gardens just a hop, skip and jump from Barrington Mall, where you'll find all the essentials including a pharmacy, supermarket and cafes.

We offer everything from physiotherapy to podiatry, a scooter bay, SKY TV, hairdressing and health checks. We have a range of recreational
activities including indoor bowls, exercise classes, quizzes, and social gatherings. Our facility van is also always on hand for outings.

But don't just take our word for it, see what our resident Roy has to say...

Born in Southampton, Roy's first trip to sea was in 1956 as a deck boy on the Queen Mary. He came to New Zealand in 1970 and went fishing for 46 years – all over the world. After succumbing to health problems and finding himself in need of care, he chose George Manning because of its proximity to the sea.

"I picked this room, it's in a good spot with a garden view and all the rooms have bathrooms – it's even got a door if I want to escape. Not that I'm going anywhere, it's great here."

In fact, he couldn't think of a more ideal place to be. "I drive my chair up to Barrington Mall to the shops, and my partner lives nearby. She takes me home to lunch every Sunday and pops in a few times a week."

Roy delivers the crosswords every morning and one of his favourite delivery stops is to Rima. "She's 101 this year, she does all the activities including bowls. She puts her longevity down to mixing with young people – I'm pretty sure she's talking about me." Roy says he has a bit of a reputation for being cheeky but that's okay because 'the staff here love me.'

And that feeling is mutual. "They're amazing, they'd do anything for you and it's always with a smile." He's quick to include the chef in his high praise. "The other day we had apple and blueberry pie so I went to the chef and told her it was the best pudding I'd ever had, and our whole table agreed on that."
Service/Facility Details
Service/Facility Details
Detail
Status
Contract with DHB
Yes
Certification
Yes
ORA Applies
No
Updated: 30 Aug 2017
Bed and Vacancy Details
Bed and Vacancy Details
Detail
Status
Approximate number of beds at this level of care
39
Vacancy
Yes
We currently have 5 vacancies in our hospital facility for Long Term and Respite Care.
Impending vacancy
Yes
Premium Room Charges
Some Rooms as at 24 Feb 2022
MOH Certification and Audit Report
View MOH certification and audit report (opens in a new tab)
Extra admission requirements due to COVID-19
Please enquire
Updated: 23 Jun 2022
Personnel
Personnel
Type
Hours Per Week
Status
Details
Registered Nurse
Yes
We have 24 hour Registered Nurse coverage. We value the importance of Registered Nurses leading our team to provide professional nursing care, and employ a high number of experienced RNs to ensure a consistent standard of care at all times.
Enrolled Nurse
Yes
We place an emphasis on staff education to ensure all staff are trained and experienced in delivering quality care to the residents.
Physiotherapist
Yes
We have an Exercise and Mobility Programme led by 2 experienced Physiotherapy Assistants, who are on site two days per week. They are under the supervision of our visiting Physiotherapist.
Occupational Therapist
Negotiable
As required.
Diversional Therapist
Yes
We have a qualified Diversional Therapist who leads our Activities Programme, supported by two experienced Activities Assistants who are completing relevant training.
Activities Co-ordinator
Yes
Hairdresser
Yes
Our Hair Salon is open 2 mornings per week.
Podiatrist
Negotiable
Our contracted podiatrist visits every six weeks.
Dietitian
Negotiable
All menus are Dietitian approved. A Dietitian is available for general advice and to oversee special needs. Meals can be delivered.
Accredited Visitors
Negotiable
Kaumatua
Negotiable
We endeavour to assist residents to maintain any cultural ties they may have in the community before coming to George Manning.
Chaplain/Spiritual Advisor
Negotiable
Weekly church services. Our visiting spiritual advisors are available as required for extra visits.
Other Personnel
Negotiable
George Manning has a range of services available, such as three house doctors, as well a number of local GPs who support our residents. Additionally, email assistance, appointment transportation, pharmacy and medication administration, housekeeping and laundry services, and interpreter services are available.
Updated: 15 Nov 2018
Specialities or Areas of Expertise
Specialities or Areas of Expertise
Specialities or Areas of Expertise
Status
Details
Oxygen Management
Yes
Gastronomy/Nasogastric Management
Yes
End of Life/Palliative Care
Yes
IV Antibiotic Capability
Yes
Wound Care
Yes
Diabetic Care
Yes
All dietary requirements met.
Continence Advice
Yes
Stomal Therapy
Yes
Stomal care available.
Stroke Rehabilitation
Yes
Post stroke care available.
Tracheotomy Care
Yes
Spinal Injuries Care
Yes
Infection Control
Yes
Surgical Followup
Yes
Post-operative care available.
Clinical Management
Yes
Management team of four senior Registered Nurses on call to support the Registered and Enrolled staff who are on duty in the facility 24 hours a day.
Updated: 4 Jul 2012
Respite, Carer Support or other Short Stay
Respite, Carer Support or other Short Stay
Respite, Carer Support or other Short Stay
Status
Details
Respite
Yes
Carer Support
Yes
Subsidised
Yes
Private Paying
Yes
Booking can be made in advance
Yes
Updated: 16 Jan 2017
Features
Features
Feature
Status
Details
May Bring Own Furniture
Yes
Furniture can be brought into our Home as long as it can be accommodated in the room following discussion with nursing staff. Otherwise, Residents are encouraged to personalise their rooms with mementos like a pictures, photos and ornaments so they can feel as 'at home' as possible. We support residents to enjoy George Manning Lifecare as they would their own home.
Single Rooms
Yes
The Facility consists of 80 single rooms, all with their own ensuites. There are two sheltered courtyards to which some rooms have direct access. Rooms are equipped with a nurse call system, personal heater, spacious showers, and safety grab rails. Freeview TV access also available.
Rooms suitable for a couple
No
We endeavour to allocate adjacent rooms to couples who wish to be close to each other.
Ensuite
Yes
All rooms have full ensuite facilities.
Alcohol Permitted
Yes
Monitored together with GP guidance.
Pets In Residence
Yes
We have some goldfish in residence, however pets are welcome visitors and give our residents a great deal of pleasure.
Phone Access In Own Room
Yes
Wifi
Yes
Available for residents.
Resident can adjust heating in own room
Yes
Residents can personalise the temperature of their room, however the temperature is automatically adjusted to a comfortable level.
Cater for under 65 yrs with Disability
Yes
Lounges/seating areas
Yes
Communal lounges in the complex are equipped with comfortable seating, a stereo system and televisions with Freeview TV, Sky TV, and DVD players. The area is large enough for residents to run meetings, invite guests and partake in a variety of organised functions.
Gay / LGBT IQ Friendly
Yes
A no discrimination policy is in place to provide a friendly and caring space for residents.
Palliative Care Contract
Yes
Individual funding may be available. Ask your GP or the hospital for more details.
Day Programme for day stay clients
Yes
It is possible for people to join us during the day and return home at night. We encourage families to help us care for their family member.
Outings
Yes
As part of the activities programme, regular trips are provided to the local community. These can include shopping, sightseeing and picnics.
Whanau Room
Yes
Family room available, and tea making facilities are available in two of the lounges. We encourage families to use these facilities.
Maori Kaupapa
Yes
Residents' spiritual and cultural needs are met. Outside cultural advisers available on an as-needed basis.
Residents Committee
No
We have regular residents' meetings and annual resident and family surveys.
Family Committee
Yes
We have regular family meetings.
Newsletter
Yes
Monthly newsletter.
Policy for management of challenging behaviour
Yes
Our staff are trained to recognise and manage a range of behaviours that residents may have.
Confused Residents
No
Some residents have an element of confusion however we do not provide specialised dementia care.
Smokers Room
No
Smoking is not permitted within the building.
Smoking Permitted
Yes
Sheltered designated smoking areas in our courtyards.
Updated: 15 Nov 2018
Special Features
Special Features
George Manning Lifecare offers all the benefits of a care facility, including entertainment, activities and companionship. The site provides a convenience shop, scooter bay, paraplegic toilets, and separate dining room and lounge facilities. The facility is fitted with accessibility ramps and safety grab rails, wide corridors, and smoke detectors with water sprinklers.

Situated in the Christchurch, the Garden City, George Manning has magnificent landscaped and rose gardens, with a BBQ area and a courtyard for quiet and peaceful sitting and relaxing. We take pride in being warm and friendly and have become renowned for our cheerful atmosphere.
Updated: 15 Nov 2018
Interests & Activities
Interests & Activities
George Manning has an extensive repertoire of activities and events, aimed at keeping the body and mind stimulated. Our Activity Coordinator focuses on designing programmes for each individual at all levels of disability, to promote independence and creative expression. Games, exercises, crafts and housie are popular, as are the weekly outings in our mini bus. There is also active involvement in community events. A weekly Happy Hour is combined with live entertainment throughout the afternoon, and church services are also held on a weekly basis.

For those residents who prefer a quieter lifestyle there is a choice of lounges and lovely quiet sunny courtyards with outdoor seating to enjoy and share with their visitors.

Age Concern, Alzheimer's Society, and other associations are easily accessed through us and we welcome them to our facility. Large print books and Blind Foundation listening books form part of our library service, and we also rent DVDs or videos. A piano and Sky TV is also available in the main lounges.

Here are just some of the activities and interests of residents which arise on a regular basis:

Aromatherapy, Art, Board games, Bowls, Breakfast in bed, Cards, Cooking, Concerts, Craft, Crosswords & Quizzes, Photography, Flower arranging, Games, Gardening, Jigsaws, Massage, Movies, Music, Newspaper reading, Parties, Pastoral care, Petanque, Picnic facilities, Sing-a-longs.
Updated: 15 Nov 2018
Additional Information
Additional Information
Topic
Details
What's included in your fees and what's not
As per District Health Board Contract
Staffing qualifications and details
Residents care needs met by trained and experienced caring staff. Two clinical supervisors oversee the daily operation of the facility and assist our Charge Nurses, Registered and Enrolled Nurses and Care Assistants to ensure our residents receive the very best of care.
Details about meals
All meals prepared on site and any dietary requirements met. Our cooks are very experienced and provide delicious and nutritious meals and snacks, using good quality ingredients and fresh produce.
Updated: 4 Jul 2012
Languages Spoken
Languages Spoken
Language
Status
Details
English
Yes
Filipino
Yes
Hindi
Yes
Interpreter
Yes
Interpreters accessed as required. Charges may apply.
Malayalam
Yes
Spanish
Yes
Tamil
Yes
Updated: 22 May 2013
Religious/Spiritual Affiliations
Religious/Spiritual Affiliations
Religious/Spiritual Affiliations
Status
Details
Anglican
Yes
Services once a month
Baptist
Yes
Services once a month
Christian
Yes
Inter denominational
Yes
Methodist
Yes
Services once per month.
Presbyterian
Yes
Services once per month.
Roman Catholic
Yes
Mass four times per month.
Salvation Army
Yes
Services once per month.
(Other comments)
Yes
Individual spiritual care as requested. We hold weekly church services on the rotational basis with the above denominations.
Updated: 15 Nov 2018
Distances
Distances
Location
Distance
Details
Public Transport
0.03 Km
Bus stop at gate, and the Orbiter bus stop is a short walk from George Manning House.
Shops
0.30 Km
The local dairy and fish and chip shop are just across the road from the main entrance
Mall
0.50 Km
Barrington Mall
Parks
1.00 Km
Barrington Park
Library
0.50 Km
Barrington Mall Complex
Updated: 16 Jan 2017
Credentials & Membership
The Ministry of Health conducts regular audits of Residential Care Facilities. They can be found HERE.
323