Elms Court Life Care
At a glance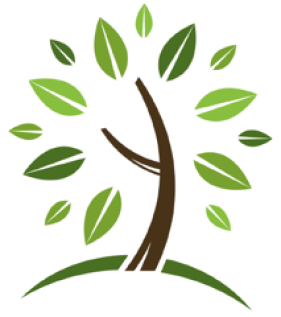 Vacancy

Yes

Name

Elms Court Life Care

Category

Hospital

Address

125 Withells Road
Avonhead
Christchurch 8042

Region

Canterbury

Phone

Email

Web

Facebook
Personnel
Manager

Sarah Trusler - (03) 358 9697

Owner

Steve Burke - 021 0418440

Clinical Manager

Sarah Trusler - 021 0292 4922
Other services
Elms Court Lifecare offers personalised care in a homely, family, friendly and flexible environment. We offer most levels of care including rest home, hospital, day-care and respite. We often receive compliments from our residents and their families about the kindness of our staff, and the "little extras" that they so willingly do. Many of our skilled and caring staff members have worked at Elms Court Life Care for a number of years.

We know each of our residents well and they know us well, as Elms Court is a small, intimate home, with up to 32 elders. Everything about Elms Court Life Care is comfortable and homely – from the large rooms, big enough for a sofa and coffee table, to our comfortable shared lounges. We are situated in the west of Christchurch, 10 minutes from the airport.

We know it is very important to offer choices and to really listen to what our residents and their families want. Recognising the individual needs of our residents and to promote a friendly and comfortable environment is an important part of our philosophy. Our food also receives a lot of compliments! We have a very talented chef who is famous for her home baking!

We would be delighted to have the opportunity to talk with you about our care. Please call our Manager, Sarah Trusler on (03) 3589697. Sarah can help you with any information about moving into a care home.
Service/Facility Details
Service/Facility Details
Detail
Status
Contract with Te Whatu Ora
Yes
Certification
Yes
ORA Applies
No
Updated: 12 Oct 2021
Bed and Vacancy Details
Bed and Vacancy Details
Detail
Status
Approximate number of beds at this level of care
28
Vacancy
Yes
Family owned and managed. Our rooms are warm and spacious and available in a small "homely" environment. Nutritious meals are prepared on site with a great activities programme. Phone Steve on 3589697 for any enquiries.
Impending vacancy
Yes
Short stay considered
Yes
Premium Accommodation Charges
No
MOH Certification and Audit Report
View MOH certification and audit report (opens in a new tab)
Extra admission requirements due to COVID-19
Please enquire
Updated: 4 Dec 2023
Testimonials
Testimonials
Thank you so much for your time this morning and showing me around Elms Court. Absolutely fabulous. What a very special place you have there. I was privileged enough to sit quietly for a while prior to us meeting and observe how kind and caring the staff were to the residents sitting in the lounge area. Your programmes are brilliant for entertaining and obviously the residents are kept as busy as they want to be with what's on!

"Thank you everyone for your love and care to our father, you did more for us than you could ever understand"

"Thank you all so much for the great care you showed for my mother. Also for the support and kindness to us in those last days"

"Many thanks for the support and friendship provided to our brother. You have a great team at Elms Court"

"A big thank you to you all for your wonderful care, love and support to Mum over the last 2 years. I know that some times it was difficult but your kindness and love was deeply appreciated and will always be remembered"

"Thank you for your support during this difficult time as Mum comes to terms with her loss of independence. I appreciate your ongoing concern and helpfulness"

"Thank you for the care I received from the staff at Elms Court they made my long respite stay enjoyable"
Updated: 12 Oct 2021
Personnel
Personnel
Type
Hours Per Week
Status
Details
Registered Nurse
Yes
We have 24 hour Registered Nurse coverage. Our team of nurses have extensive experience in aged care.
Healthcare Assistants/Caregivers
Yes
Our Caregivers are highly experienced and work towards achieving NZQA qualifications in residential aged care. They are skilled to provide the best care for our residents.
Physiotherapist
Yes
Our physiotherapist visits fortnightly and when necessary.
Occupational Therapist
Yes
As required.
Social Worker (on site)
Negotiable
As required.
Diversional Therapist
Yes
As required.
Activities Co-ordinator
Yes
Our Activities staff are on site every day of the week and provide a range of interesting activies. Our programme incorporates one-to-one activities, group sessions and day trips (van has wheelchair hoist if reqd). Residents enjoy assisted walks to our local park and neighbourhood regularly.
Hairdresser
Yes
Our hairdresser visits fortnightly, providing a great service at a reasonable price.
Podiatrist
Yes
Comes every six weeks or as required.
Dietitian
Yes
All menus are approved by a dietitian. Our Dietitian is available for general advice and to assist with special nutritional needs.
Accredited Visitors
Yes
We have 2 volunteers to assist with the activities programme.
Kaumatua
Yes
We seek advice from Kaumatua especially regarding whakapapa, tikanga and whanau support.
Chaplain/Spiritual Advisor
Yes
The religious community is one of the largest source's of social support outside of the family and involvement in religious organizations and spiritual support is an essential part of delivering person centered care at Elms Court.
Other Personnel
Yes
Allied Health Professionals visit as needed and we have a GP who visits regularly and is also available on-call. Additionally, Elms Court offer services such as appointment transportation, pharmacy services and interpreter services.
Updated: 12 Oct 2021
Specialities or Areas of Expertise
Specialities or Areas of Expertise
Specialities or Areas of Expertise
Status
Details
Oxygen Management
Yes
We have registered nurses on duty 24 hours a day who can provide this level of care.
Gastronomy/Nasogastric Management
Yes
We will provide referrals to other services as required.
Bariatric (Care of the very overweight)
Yes
We have large rooms that enable us provide cares more then adequately.
Palliative Care (Contracted)
Yes
Individual palliative care funding may be available.
End of Life/Palliative Care
Yes
We manage residents needs and provide a range of products with visits by community nurse specialists on request.
Dialysis
Yes
We are able to provide continuous ambulatory peritoneal dialysis. We also provide support for those requiring haemodialysis.
Wound Care
Yes
We work together with GP's and specialist wound management nurses as required.
Diabetic Care
Yes
We are able to care for all levels of diabetes and our menu has a range of options for those who need a special diet.
Continence Advice
Yes
We manage residents needs and provide a range of continence products with visits by community nurse specialist on request.
Stomal Therapy
Yes
We manage residents needs and provide a range of products with visits by community nurse specialist on request.
Stroke Rehabilitation
Yes
We provide support for residents who have had a stroke. This may include physiotherapy and special diet options.
ACC Rehabilitation
Yes
We are able to offer assistance to people who require ACC rehabilitation.
Tracheotomy Care
Yes
Your special needs can be discussed prior to admission.
Spinal Injuries Care
Yes
Your special needs can be discussed prior to admission.
Infection Control
Yes
We meet all infection control standards.
Surgical Followup
Yes
We are able to care for people following surgery and provide a range of convalescent care options.
Psychiatric Care
Yes
We will provide referrals to other services as required.
Community Health
Yes
We link with community health professionals as required.
Clinical Management
Yes
Clinical Manager is available 5 days per week and always on call. Registered Nurses work 24/7.
Other Specialties
Yes
Available as required.
Updated: 12 Oct 2021
Respite, Carer Support or other Short Stay
Respite, Carer Support or other Short Stay
Respite, Carer Support or other Short Stay
Status
Details
Respite
Yes
Available for most levels of care.
Carer Support
Yes
Other Short Stay Programme
Yes
We have respite or our day programme options available
High Care Needs
Yes
Discuss with our clinical team to see if we can asssist
Subsidised
Yes
Private Paying
Yes
Booking can be made in advance
Yes
Depending on bed availability
Updated: 12 Oct 2021
Features
Features
Feature
Status
Details
May Bring Own Furniture
Yes
Rooms are fully furnished and residents are welcome to personalise their rooms. We understand the importance of making it feel like home.
Single Rooms
Yes
Rooms are equipped with a nurse call system, personal heater, and safety grab rails.
Rooms suitable for a couple
Yes
Our large rooms can accommodate couples if required.
Ensuite
Yes
One room with an ensuite. Our shared bathrooms are warm, light, are easily accessible and spacious.
Alcohol Permitted
Yes
Monitored with GP guidance.
Pets In Residence
Yes
One resident has a cat, staff often bring their dogs in for the day when they are on shift and the owner brings his Bernese Mountain Dog to visit :) So yes, we love animals!
Negotiate To Bring Own Pet
Yes
Absolutely we understand that pets are part of your family!
Phone Access In Own Room
Yes
We have a residents phone line. Residents are also able to install there own phone line should they want.
Wifi
Yes
Free Wifi through out the whole complex and surrounds.
Resident can adjust heating in own room
Yes
We have underfloor heating that can be adjusted by staff if required/requested.
Cater for under 65 yrs with Disability
Yes
Absolutely.
Lounges/seating areas
Yes
2 large communal lounges and one dining room. Equipped with comfortable seating, the lounges have a stereo system, televisions with Freeview TV, and DVD players. The area is large enough for residents to run meetings, invite guests and partake in a variety of organised functions.
Gay / LGBT IQ Friendly
Yes
A no discrimination policy is in place to provide a friendly and caring space for residents.
Primary Health Funded Short Term Care
Yes
You may qualify for Primary Options for Acute Care Funding. Ask your GP for details.
Provide End of Life/Palliative Care
Yes
It is our privilege to care for people nearing the end of their life. We work closely with GP's, Hospice and families to provide this care. Our small size and permanent, experienced staff enables us to provide quality, personal care at this time.
Palliative Care Contract
Yes
Individual funding may be available. Ask your GP or the hospital for more details.
Day Programme for day stay clients
Yes
It is possible for people to join us during the day and return home at night.
Outings
Yes
As part of the activities program, regular trips are provided to the local community. These can include shopping, sight seeing and picnics.
Whānau Room
Yes
We have areas available where residents and their families can spend quiet time together.
Māori Kaupapa
Yes
We respect all cultures.
Residents Committee
Yes
We have a care homes residents group with regular meetings.
Family Committee
Yes
Combined with the residents committee above.
Newsletter
Yes
Check out up to date happenings on our Facebook page.
Policy for management of challenging behaviour
Yes
Our staff are trained to recognise and manage a range of behaviours that residents may have.
Confused Residents
Yes
Our staff are trained to recognise and manage a range of behaviours that residents may have. This may include residents who become confused.
Smoking Permitted
Yes
Smoking for residents is permitted in the designated area outside.
Semi-Secure
Yes
Updated: 12 Oct 2021
Special Features
Special Features
Elms Court Lifecare offers all the benefits of a care facility, including entertainment, activities and companionship. The site provides separate dining room and lounge facilities. The facility is fitted with accessibility ramps and safety grab rails, wide corridors, and smoke detectors with water sprinklers.

Situated in Avonhead, Elms Court offers a magnificent landscaped garden with BBQ area and a courtyard for quiet and peaceful sitting and relaxing. We take pride in being warm and friendly and have become renowned for our family like atmosphere.
Updated: 12 Oct 2021
Interests & Activities
Interests & Activities
Elms Court has an extensive repertoire of activities and events, aimed at keeping the body and mind stimulated. Our Activity Coordinators focuses on designing programmes for each individual at all levels of ability, to promote independence and creative expression.

We provide a library service and we also stream movies and documentaries from Netflix, Amazon Prime, You Tube and Neon. Entertainers form a regular part of our programme. Here are just some of the activities and interests of residents which arise on a regular basis:

Board Games, Cooking, Crosswords & Quizzes, Indoor Bowls, Crafts, Music, Parties, Happy Hour, Newspaper Reading, Art and Card games.

There is also active involvement in community events. Outings are an ongoing part of the activities programme and often include stopping somewhere for coffee.
Updated: 12 Oct 2021
Additional Information
Additional Information
Topic
Details
What's included in your fees and what's not
Almost everything is included in your fees. Typical things that might not be are haircuts, podiatry (unless prescribed by a Dr), personal items and shopping items (we provide in home shopping for some groceries/snacks). A government subsidy may be available for part or all of your care.
Staffing qualifications and details
Elms Court Life Care meets and exceeds all recommended staffing levels for residential care. Our staff are all very friendly, well training and have the time to get to really know our elders.
Details about meals
Meals are prepared on site. Our menus are dietitian approved and cater to individual preferences and requirements.
Associated Complexes
Elms Court Rest Home in Opawa and Elms Court Retirement Village in Upper Riccarton.
Updated: 12 Oct 2021
Languages Spoken
Languages Spoken
Language
Status
Details
Chinese
Yes
Chinese Staff
Chinese dialect
Yes
Chinese Staff
English
Yes
Fijian
Yes
Fijian staff
Fijian Indian
Yes
Fijian Indian staff
Filipino
Yes
Filipino staff
Hindi
Yes
Indian staff
Interpreter
Yes
Able to access anytime
Mandarin
Yes
Punjabi
Yes
Russian
Yes
Samoan
Yes
Samoan staff
Tongan
Yes
Tongan staff
Vietnamese
Yes
Vietnamese Staff
Updated: 12 Oct 2022
Religious/Spiritual Affiliations
Religious/Spiritual Affiliations
Religious/Spiritual Affiliations
Status
Details
Anglican
Yes
Baha'i
No
can be arranged on request
Baptist
Yes
Brethren
No
can be arranged on request
Buddhist
No
can be arranged on request
Christian
Yes
Denominations/Faiths represented
Yes
We are able to accommodate our residents' spiritual needs as requested. A spiritual advisor, chaplaincy and church services are available.
Hindu
No
can be arranged on request
Inter denominational
Yes
Muslim
No
Can be arranged on request
Methodist
No
can be arranged on request
Roman Catholic
Yes
Salvation Army
Yes
Updated: 12 Oct 2021
Distances
Distances
Location
Distance
Details
Public Transport
0.10 Km
Bus stop across the road.
Shops
0.40 Km
Avonhead Mall is only about 400 metres away.
Mall
0.40 Km
Avonhead Mall is only about 400 metres away.
Parks
0.10 Km
Crosbie Park is about 100 metres away.
Library
1.00 Km
Upper Riccarton
Updated: 12 Oct 2021
Credentials & Membership
The Ministry of Health conducts regular audits of Residential Care Facilities. They can be found HERE.