Hospital
At a glance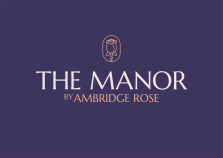 Vacancy

Yes

Name

Ambridge Rose Manor

Category

Hospital

Address

157 Edgewater Drive
Pakuranga
Auckland 2010

Postal Address

PO Box 58247
Botany
Auckland 2163

DHB

Counties Manukau

Phone

Fax

Mobile

Email

Web
Personnel
Manager

Allan Sargeant - 09 576 2590

Owner

Allan & Linda Sargeant - 021 467 118

Owner / Chief Executive Officer

Allan Sargeant - 09 576 2590

Chief Operating Officer

Brian Pullar - 09 576 2590

Clinical Manager

Tee Cheetham - 09 576 2590
Other services

WELCOME TO AMBRIDGE ROSE
Caring for older people is a special privilege and at Ambridge Rose we love every minute of our important responsibility.
The daily caregiving and healthcare requirements of our aged residents are essential, but it is the friendly smile, patience and liveliness that makes the real difference to our big extended family.
We believe we can empower every person to live a happier and healthier life.
To do this, we constantly develop and innovate the ways we provide care – creating brighter lifestyles for older people and spending more time making Ambridge Rose feel like your home.

Your days at Ambridge Rose can be as busy or relaxed as you choose. We provide the options and you can select what appeals to you on any given day.
Our activities team will keep you involved and entertained, or you can enjoy retreating in the privacy of your own surroundings, maybe catching up on the latest news.
When it comes to food, we have our own Executive Chef who plans the menus to meet guidelines provided by a nutrition consultant. All dietary requirements can be catered for.

You can share meal times with others in the spacious dining rooms or maybe you would prefer the privacy of your own room. It's your choice.
Daily life is a mix of old and new, and you never know what might happen next. You could venture out on a trip to your favourite beach, be entertained by musicians or enjoy a visit from a local childcare centre – our youngest little friends.
Your family and friends are always welcome, and we regularly keep them up-to-date with the happenings at Ambridge Rose.

The Manor provides private hospital and rest home residential care.
Located in Edgewater Drive, Pakuranga, the peaceful home is on the banks of the tidal Tamaki Estuary.
You will be surrounded with well-trained caring people in a contemporary, clean, safe and secure environment. We always strive to make your home as family-like as possible.
We offer a total of 104 bedrooms private hospital and rest home level care in our Ministry of Health Certified Facility.
All rooms are single while some rooms have toilet and shower ensuites or toilet ensuites, and others have access to balconies with views overlooking the Tamaki Estuary.
Often the requirement for hospital-level care is unplanned and families may need to find a home quickly. A district health board assessor will determine if a person requires assistance with eating, daily hygiene and mobility that requires the higher level of care.
At The Manor our qualified, experienced and compassionate aged care staff can assist families and guardians during this challenging time.

We are a family, headed by Allan and Linda Sargeant who are committed to enhancing the care of all older people. Ambridge Rose has been in their family's care since 2002, and the people have evolved as the needs of our older people have changed.
Many of our staff members' life-long careers have focused on caring for older people and they love their work. Your clinical team is experienced, highly qualified and they set the standard for the entire caregiving family.
To understand the latest aged-care research and developments, we support professional development and learn from our daily experiences. We have a positive relationship with all district health boards and we have leadership roles in the New Zealand Aged Care Industry Association.
Our staff reflect the culturally diverse community we live in, ensuring you are appropriately cared for in a manner that you would expect and feels familiar. Our family always aims to improve the care we provide to you.

Come and explore The Manor By Ambridge Rose.
Service/Facility Details
Service/Facility Details
Detail
Status
Contract with DHB
Yes
Certification
Yes
ORA Applies
No
Updated: 29 Aug 2012
Bed and Vacancy Details
Bed and Vacancy Details
Detail
Status
Approximate number of beds at this level of care
99
Vacancy
Yes
All enquiries are welcome.
Impending vacancy
Yes
Premium Room Charges
Yes from $22.00/day up to $28.00/day as at 01 Dec 2020
MOH Certification and Audit Report
View MOH certification and audit report (opens in a new tab)
Extra admission requirements due to COVID-19
Unknown
Updated: 30 Jun 2022
Testimonials
Testimonials
"A heartfelt thank you for the care and attention you gave her. She was so fortunate to find a place with you and it gave us great comfort. You always treated her with dignity and respect and were so patient, gentle and loving. She appreciated it and you made us all feel so welcome. We have wonderful memories of her and all of you" - Family of S.S.

"Thanks for making her last week's positive and happy. We appreciate the care given to her and we know that she did as well. We are sorry we didn't find you sooner" - Family of L.S.

"Thanks for the loving care and attention you give to Dad. I know he couldn't be in a better place. You are all angels" - Daughter of F.W.

"My sister visited my wife for the first time. She commented that it is the best facility she has ever seen and feels I have done my wife proud by placing her here. Thanks for taking such good care of my wife It means so much to both of us" - S.C. & Husband

"A big thank you for the wonderful care, support and friendship you gave to both Dad and us during his stay with you. His stay was a happy one, he was made welcome from the time he arrived with your friendly and caring attitude" - Family of K.L.

"Sincere thanks for the care and support she has received. As a family, it gives us great comfort to know she feels safe and at home in such welcoming surroundings" - Family of S.S.

"Thank you all for being so wonderful. You are such a loving caring bunch" - Family A.H.

"Words are not enough to thank you for all the time and care you have given me" - V.A.

"My Brother was amazing at Christmas. Thanks to all for his care and the excellent way he is looked after" - Sister of D.S.

"Thank you for all your patience in looking after him. We appreciate your help" - Family of P.I.

"Thank you for taking care of my dear Mum" - Daughter of M.I.

"Thank you for your loving and exceptional care during his last weeks. It has been a comfort to us" - Family of J.P.

"Something for your garden in appreciation of all your care and support of Mum and our family over the past year" - Daughter of S.S.

"A big thank you to all and especially to Debbie for looking after Mum" - Family of C.M.

"Many thanks for your care, patience & support. It is greatly appreciated" - Granddaughter of J.D.

"Sincere thanks and gratitude for the care and compassion shown, it means so much to our family" - Sister of M.A.

"Thank you for taking care of him during the last months. We really appreciate your care and love during this difficult time" - Family of H.N.

"Thank you for the loving care you give to Dad. We are so grateful and appreciative" - Family of F.W.

"This Kauri tree is a thank you for all you did for him and the support you gave us during his stay. Please plant this as a symbol of his great strength of character, determination and steadfastness" - Family of H.B.

"Thank you so much for the loving care and time you give Mum. It does not go un-noticed and we are very grateful" - Family of N.D.

"The team at Ambridge Rose Manor does fantastic work and we are grateful for their generosity in passing your gift on to us as their nominated charity following their recent role in caring for your Husband" - Huntington's Association of NZ Inc


Updated: 18 Mar 2011
Personnel
Personnel
Type
Hours Per Week
Status
Details
Registered Nurse
Yes
Enrolled Nurse
Yes
Healthcare Assistants/Caregivers
Yes
Physiotherapist
Yes
Occupational Therapist
Negotiable
Diversional Therapist
Yes
Activities Co-ordinator
Yes
Hairdresser
Yes
Podiatrist
Yes
Dietitian
Yes
Accredited Visitors
Yes
Kaumatua
Yes
Chaplain/Spiritual Advisor
Yes
Other Personnel
Yes
Updated: 15 Aug 2019
Specialities or Areas of Expertise
Specialities or Areas of Expertise
Specialities or Areas of Expertise
Status
Details
Oxygen Management
Yes
Gastronomy/Nasogastric Management
Yes
End of Life/Palliative Care
Yes
Wound Care
Yes
Diabetic Care
Yes
Continence Advice
Yes
Infection Control
Yes
Surgical Followup
Yes
Clinical Management
Yes
Other Specialties
Yes
Updated: 23 Mar 2008
Features
Features
Feature
Status
Details
May Bring Own Furniture
Yes
Single Rooms
Yes
Shared Rooms
Yes
Rooms suitable for a couple
Yes
Ensuite
Yes
Alcohol Permitted
Yes
with supervision
Pets In Residence
Yes
Negotiate To Bring Own Pet
Yes
Phone Access In Own Room
Yes
Resident can adjust heating in own room
Yes
Lounges/seating areas
Yes
Primary Health Funded Short Term Care
Yes
Outings
Yes
Whanau Room
Yes
Policy for management of challenging behaviour
Yes
Confused Residents
Yes
Smokers Room
Yes
Smoking Permitted
Yes
Only in designated area
Semi-Secure
Yes
Updated: 2 Aug 2010
Interests & Activities
Interests & Activities
Activity programme, Art, BBQ, Bingo, Board games, Bowls, Breakfast in bed, , Canine friends, Children, Church, Craft, Dancing, Electric beds, Entertainment, Exercises, Fax, Games, Happy Hour, , Indoor Games, Jigsaw, Minibus, Music, Newspaper reading, Outings, Pianist, Quizzes, Reading, Sing-a-longs, , Videos, Views
Updated: 23 Mar 2008
Additional Information
Additional Information
Topic
Details
Staffing qualifications and details
24 hour care
Details about meals
Nutritious home cooked meals
Updated: 23 Mar 2008
Languages Spoken
Languages Spoken
Language
Status
Details
English
Yes
Fijian Indian
Yes
Filipino
Yes
Interpreter
Yes
Interpreters for most other languages are available as required.
Updated: 15 Mar 2016
Religious/Spiritual Affiliations
Religious/Spiritual Affiliations
Religious/Spiritual Affiliations
Status
Details
Anglican
Yes
Baptist
Yes
Christian
Yes
Inter denominational
Yes
Methodist
Yes
Non denominational
Yes
Presbyterian
Yes
Salvation Army
Yes
Seventh Day Adventist
Yes
Updated: 19 Dec 2007
Distances
Distances
Location
Distance
Details
Public Transport
0.10 Km
Shops
0.20 Km
Mall
1.50 Km
Close to Pakuranga Plaza and Botany Downs Town Centre
Parks
0.20 Km
Library
1.50 Km
Mobile Library visits weekly
Updated: 23 Mar 2008
Credentials & Membership
The Ministry of Health conducts regular audits of Residential Care Facilities. They can be found HERE.
1024