Kind Care
At a glance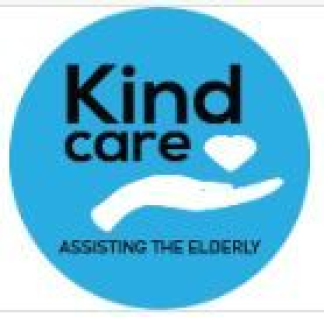 Name

Kind Care

Category

Home help & personal care

Address

38B Uxbridge Road
Mellons Bay
Auckland 2014

Postal Address

Same as above

Regions

Auckland, Waitemata, Counties Manukau

Phone

Email

Web
Personnel
We are a home care team that specializes in care for the elderly so that they can maintain their independence. Kindcare was established by Judi Prins who is truly a caring and kind person with a strong affinity for older and vulnerable people. Judi has over 15 years' experience in home aged care.

Judi wanted to be involved with an organisation that cared and really made a difference for older people. She also wanted to ensure that quality services were available to support and maintain independence in the elderly.

It is important to Judi to have a strong relationship with her clients providing the highest quality of care by getting to know your needs and requirements.
Testimonials
Testimonials
"Judi is professional, caring and extremely patient due to my father having onset dementia. I was extremely picky to find someone who genuinely cares for their clients and Judi most certainly does.
I can't thank Judi enough for the level of care she provides to my father even during the COVID-19 time where she make sure my dad stays safe and well."

"Judi is a warm, caring individual and is good company. She is flexible both on time and duties and is happy to do additional work to host extra friends for evening meals. I recommend Judi as a generous warmhearted caregiver."

"Marian referred to Judi as "my angel". Judi finished with us when Marian was placed in full-time hospital-level care…but Judi continued to support and check in with our family."

"I would like to express my gratitude for the care, support and love that Judi and Ali has given our family over this extremely tough time. She went above and beyond what was needed. Everything she did was out of love even though she only knew us for a short amount of time."

"Mum enjoyed and trusted Judi so much that she would ring at times just to have a chat to Judi if she was feeling lonely or needed reassurance. Judi was always their for mum and I cannot express how this took the stress off me."
Updated: 9 Mar 2023
Service Description
Service Description
When you choose Kindcare, you will benefit from the compassionate support of a Home Care Worker who genuinely cares and really gets to know you and your loved one. Perhaps you need a few hours of help around the house each week. Or you may be caring for a loved one who needs in-home nursing support. We also offer specialised Dementia care in the comfort of your own home. We will personalise the assistance provided by our team to suit your goals & requirements.

We offer support that can be short term based or on ongoing.

Our team are kind, knowledgeable and highly skilled. We ensure our team are providing the highest quality of care by getting to know your needs and requirements. You can trust that all our team are thoroughly referenced and police checked.
Updated: 9 Mar 2023
Meeting the needs of older people
Meeting the needs of older people
We provide support and assistance for elderly people in their own home so there is no need to travel. This can be very beneficial for family members who need a bit of extra help caring for vulnerable loved ones.
Updated: 9 Mar 2023
Suburbs/Districts/Towns Serviced
Suburbs/Districts/Towns Serviced
We cover all of East Auckland.
Updated: 9 Mar 2023
Personal Assistance
Personal Assistance
Type
Self Funded
Subsidised
After Hours
Carer Support
Yes
No
No
Personal Care (Showering, Dressing)
Yes
No
No
We can assist with showering, dressing, toileting and getting dressed.
Updated: 9 Mar 2023
Specialities or Areas of Expertise
Specialities or Areas of Expertise
Specialties or Areas of Expertise
Status
Details
Dementia Care
Yes
We provide specialised dementia care in the comfort of your own home.
Updated: 9 Mar 2023
Domestic Assistance
Domestic Assistance
Type
Self Funded
Subsidised
After Hours
Meals (Frozen)
Yes
No
No
We can help with nutritious meal prep.
Meals (Fresh or Hot)
Yes
No
No
We can help with nutritious meal prep.
Home Help (Housework/Cleaning etc.)
Yes
No
No
We can help with household cleaning, washing and ironing.
Shopping Assistance
Yes
No
No
We can help with shopping for groceries etc.
Transport Assistance
Yes
No
No
We can help with transport to social activies or to see family/friends.
Updated: 9 Mar 2023
Payment
Payment
Payment
Status
Details
Payment required
Yes
We require payment by the hour and a minimum of 3 hours per shift.
Updated: 9 Mar 2023
Languages Spoken
Languages Spoken
Language
Status
Details
English
Yes
Updated: 9 Mar 2023
Access
Access
Access
Status
Details
A mobile service
Yes
We come to your home.
Updated: 9 Mar 2023