Home help & personal care
At a glance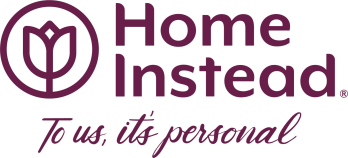 Name

Home Instead

Category

Home help & personal care

Address

Level 2 Suite 4
89 Grafton Road
Grafton
Auckland 1010

Regions

Auckland, Counties Manukau

Phone

Email

Web

Facebook
Home Instead is a specialist provider of high-quality, relationship based, in-home care for adult New Zealanders. We help with a range of personal and lifestyle needs while providing welcome companionship.

We stimulate, encourage and assist our clients to retain their independence, health and safety at home – so there is no need to move from home. We take personal responsibility for providing the best in-home care and support to meet our client's needs and are committed to addressing the individual and national challenges of New Zealand's ageing population.

Over 1200 offices in 14 countries around the world, 25 years' experience in home care. 14 years' experience in Australia. 40+ offices in Australia.
Testimonials
Testimonials
"I would recommend Home Instead to anyone looking for personalised, kind and respectful care for their loved ones." - Maureen

"The experience for my Mum has been amazing. From advice on how and what services we can use, the care packages and the wonderful carers' professionalism and genuine caring nature. I would recommend Home Instead to anyone. The piece of mind I have that a wonderful team are caring and advising Mum is priceless." - Lee-Anne

"The caregivers of Home Instead would bend over backwards for their clients and it really makes me happy to see so much passion in everything they do. They leave such a positive impact on the lives of their clients and in turn, the aged community." - Donna-Jo

"My Home Instead CAREGivers leave nothing to be desired, are diligent with their work ethics, and I can always have a great conversation with them. They seem so interested in my life and I love to see them coming up my steps." - Jim

"This service has changed my dad's life. He so looks forward to his CAREGiver coming. It's taken such a huge weight off my shoulders from the get go. Everything Home Instead promised, they have delivered in buckets." - Elise
Updated: 12 Apr 2021
Service Description
Service Description
Our services - We provide a range of services to help you with your day-to-day activities, as well as around your home.

Home Help - From help with day-to-day errands, general shopping, light housekeeping and home tidy-ups, medication pick-up, our Home Help helps you.

Personal Care - Care and support with personal needs such as washing or showering, grooming, dressing, walking, or mobility, or a companion with personal outings. We provide personalised care that is personal to you.

Companionship - We help with a range of personal and lifestyle needs, while providing a welcome and authentic companionship.

Transport - Whether it be to social outing, family events, shopping, or medical appointments, we'll get you from A to B safely and on time, and be right there with you at your destination until you return home safely.

24 Hour Care - Your Home Instead team is available 24 hours a day, 7 days a week to respond to any care needs or concerns.

Dementia Care - Specialist dementia relationship-based care to support and ensure the comfort and safety for those living with dementia.

Palliative Care - Personal, compassionate and supportive palliative care. A personalised layer of support aimed to improve the final stages of those living with limiting conditions.

Respite Care - A chance to connect with someone new, and organised short or long-term respite care for you, while we give your family carer a chance to recharge, and take a break from their day-to-day routine.

Care Management - We will help you plan, coordinate and manage all of your current as well as long term care needs.

Hospital to Home - Dedicated discharge, coordination, transport and in-home support to help ensure your transition back home to full recovery is all looked after.
Updated: 12 Apr 2021
Suburbs/Districts/Towns Serviced
Suburbs/Districts/Towns Serviced
Auckland
Updated: 12 Apr 2021
Personal Assistance
Personal Assistance
Type
Self Funded
Subsidised
After Hours
Hospice
Yes
No
Yes
Carer Support
Yes
Negotiable
Yes
Clients may qualify for some funded 'Carer Support' if they meet the criteria.
Sitter Service/Companions
Yes
No
No
Live In Care (24 Hr)
Yes
No
Yes
Hourly and Sleeper Nights. 'Live in' best managed by rostered duties.
Personal Care (Showering, Dressing)
Yes
No
Yes
Personal Support including meals, dress and undressing, personal grooming, bathing, toileting and mobility needs.
Updated: 12 Apr 2021
Specialities or Areas of Expertise.
Specialities or Areas of Expertise.
Specialities or Areas of Expertise.
Status
Details
End of Life/Palliative Care
Yes
Our CAREGivers can assist with palliative care in the home, in conjunction with hospice/District Nurse services.
Continence Advice
Yes
We can facilitate referrals when required
Infection Control.
Yes
Dementia Care
Yes
We have experienced CAREGivers who can assist wth dementia care at home
Updated: 12 Apr 2021
Domestic Assistance
Domestic Assistance
Type
Self Funded
Subsidised
After Hours
Meals (Frozen)
Yes
No
Negotiable
We will prepare meals for freezing if required.
Meals (Fresh or Hot)
Yes
No
Negotiable
Home Help (Housework/Cleaning etc.)
Yes
No
Yes
Shopping Assistance
Yes
No
Yes
Transport Assistance
Yes
No
Yes
Updated: 12 Apr 2021
Languages Spoken
Languages Spoken
Language
Status
Details
Afrikaans
Yes
English
Yes
Filipino
Yes
French
Yes
Hindi
Yes
Interpreter
Yes
Able to assist
Korean
Yes
Pidgin
Yes
Portugesse
Yes
Samoan
Yes
Tagalog
Yes
Other Information
Yes
Clients of all ethnic groups are welcome.
Updated: 12 Apr 2021
16865