Home help & personal care
At a glance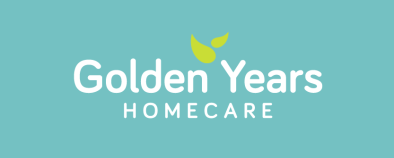 Name

Golden Years Home Care

Category

Home help & personal care

Address

73 Bell Street
Judea
Tauranga 3110

Region

Bay of Plenty

Mobile

Email

Web
Golden Years Homecare is locally owned and operated by Elda Catley and specialises in providing premium senior in-home companion care. At Golden Years Homecare we offer in-home assistance for our senior clients who still enjoy the freedom of living in their own homes. We operate solely in the Bay Of Plenty and seek to assist you or your loved one in maintaining a healthy fulfilling life.
Service Description
Service Description
Our services are for the senior New Zealanders who require assistance in order to remain independent and safe in their own homes. Our services are extended to people living with dementia and cognitive decline. Our services are non-medical. We offer individual commitment and care to a limited number of clientele with the respect and empathy they deserve.
Companionship and conversation (to avoid loneliness)

Assisting in daily cares such as meal preparation, making beds and hanging out the washing

Medication supervision

Helping in the garden alongside the client

Reading to the client

Going for walks (in parks or on the beach)

Playing the clients favourite card games, board games, quizzes, jigsaw puzzles

Providing transport to assist with shopping, meeting up with friends and family, attending family events, attending medical, dental and personal care appointments.

We can also provide light cleaning duties such as vacuuming, sweeping, mopping floors, general dusting, cleaning toilets. We do not specialise in deep cleaning however we can arrange for specific jobs to be carried out by others.
Updated: 26 Aug 2021
Meeting the needs of older people
Meeting the needs of older people
"We enable our clients to remain in their own homes safely and remain independent. We believe people should be able to live life on their own terms, so we seek to keep our clients as independent as possible just with a helping hand." Elda.

Respect
We respect diversity and support one another

Integrity
We take personal responsibility, understanding, meeting family requirements and culture needs

Service
We understand and meet the needs for the services we provide

Empathy
Ability to understand and share feelings of others

Gratitude
Having the quality of being thankful

Compassion
Having the understanding for the sufferings and misfortunes of others
Updated: 26 Aug 2021
Suburbs/Districts/Towns Serviced
Suburbs/Districts/Towns Serviced
Areas we service are Tauranga, Mount Maunganui, Papamoa, Te Puke and surrounds.
Updated: 26 Aug 2021
Domestic Assistance
Domestic Assistance
Type
Self Funded
Subsidised
After Hours
Home Help (Housework/Cleaning etc.)
Yes
No
Negotiable
Shopping Assistance
Yes
No
Negotiable
Transport Assistance
Yes
No
Negotiable
Updated: 26 Aug 2021
Payment
Payment
Payment
Status
Details
Payment required
Yes
Updated: 26 Aug 2021
14704