Home help & personal care
At a glance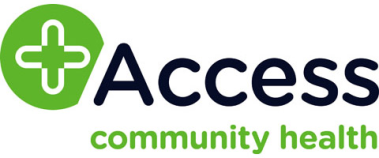 Name

Access Community Health

Category

Home help & personal care

Address

L4, NZRB Building
106 Jackson Street
Lower Hutt
Wellington 5012

DHBS

Capital & Coast, Northland, Waitemata, Auckland, Counties Manukau, Waikato, Bay of Plenty, Lakes, Tairawhiti, Taranaki, Whanganui, Hawke's Bay, Wairarapa, MidCentral, Hutt Valley, Nelson Marlborough, West Coast, Canterbury, South Canterbury, Southern (Otago), Southern (Southland)

Phone

Email

Web

Facebook
Other services
Photos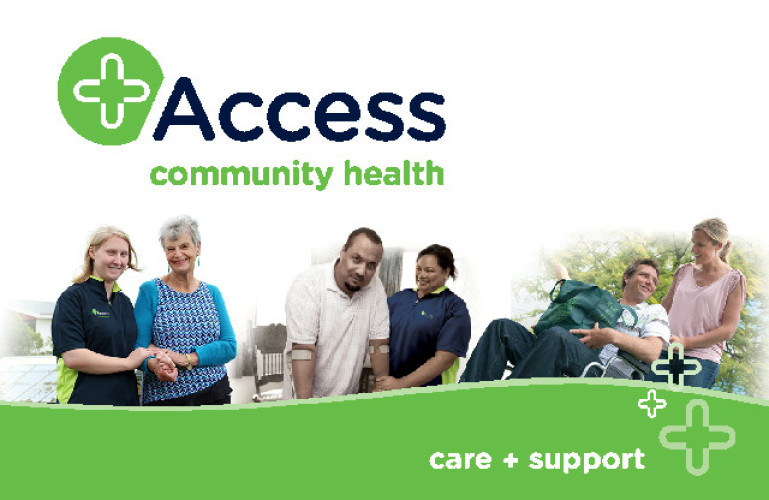 Map
Downloads
Reviews
Given the current COVID-19 environment we have temporarily disabled our 'feedback' feature. We apologise for any inconvenience.
One of New Zealand's leading healthcare providers, Access Homehealth specialises in home-based healthcare and support, and has been at the forefront of community health since the 1920s. Working with the Ministry of Health, DHBs and ACC, we care for more than 17,000 people nationwide. Our skilled team of nurses and support workers provide a range of services to help clients maintain an independent lifestyle in their homes and communities.

Access is a member of the Green Cross Health group, a primary healthcare provider delivering integrated healthcare solutions to New Zealanders.

Testimonials
Testimonials
"I want to thank you all sincerely for your love and care which allows our family to have the chance to get back to a 'new normal' life which would not be possible without your amazing support. The standard of care provided has been very high."

Tracy, Wairarapa

Updated: 19 Dec 2014
Service Description
Service Description
If you ever find it a challenge coping on your own or relying on family and friends, it's good to know that someone is here to offer you a hand. Whether you require nursing, personal care, or even just some help around the house, Access is dedicated to giving you the care and support you need to live independently in your home and community.

Our skilled team of nurses and support workers provides a range of services, including:

- Personal Care
- Nursing Services
- Other Clinical Services (eg. physiotherapy, occupational therapy, etc)
- Household Assistance
- Transport
- Socialisation
- Carer Relief
- Palliative Care
- Restorative Support
- Individualised Funding
Updated: 15 Jun 2016
Additional Branch Locations
Personal Assistance
Personal Assistance
Type
Self Funded
Subsidised
After Hours
Registered Nurse (eg Wound Care, Medication)
Yes
Yes
Yes
Wound Care, Medication, Diabetes, Catheter Care, Stomal Therapy and Continence Management
Attendant Care (ACC)
Yes
Yes
Yes
Yes, available.
Carer Support
Yes
Yes
Yes
Yes, will facilitate.
Personal Care (Showering, Dressing)
Yes
Yes
Yes
Personal Support including meals, dress and undressing, personal grooming, bathing, toileting and mobility needs.
Updated: 19 Dec 2014
Specialities or Areas of Expertise.
Specialities or Areas of Expertise.
Specialities or Areas of Expertise.
Status
Details
End of Life/Palliative Care
Yes
Palliative Homecare nursing
Continence Advice
Yes
Updated: 19 Dec 2014
Domestic Assistance
Domestic Assistance
Type
Self Funded
Subsidised
After Hours
Home Help (Housework/Cleaning etc.)
Yes
Yes
No
Domestic Assistance including laundry, vacuuming, bed making, meal preparation, shopping and childcare.
Shopping Assistance
Negotiable
Negotiable
No
Transport Assistance
Negotiable
Negotiable
No
Updated: 19 Dec 2014
Languages Spoken
Languages Spoken
Language
Status
Details
English
Yes
New Zealand English
Interpreter
Yes
Maori - Te Reo
Yes
Translator and or whanau support person arranged
Other Information
Yes
Clients of all ethnic groups are welcome.
Updated: 19 Dec 2014
Credentials & Membership
Credentials & Membership
Credentials & Membership RC
Status
Details
Home and Community Health Association
Yes
Accredited member
Other details
Yes
Wholly owned NZQA Training Company ACC Workplace Safety Management Practice
Updated: 19 Dec 2014
11618