St Andrews (a Presbyterian Support Otago Enliven home) - Cedars
At a glance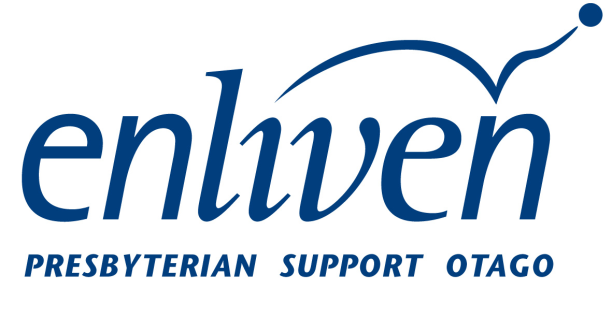 Vacancy

Yes

Name

St Andrews (a Presbyterian Support Otago Enliven home)

Category

Dementia

Address

8 Easther Crescent
Kew
Dunedin 9012

Postal Address

PO Box 3006
Caversham
Dunedin 9045

Region

Southern (Otago)

Phone

Fax

Email

Web

Facebook
Personnel
Manager

Angela Ireland - (03) 455 4396

Owner

Presbyterian Support Otago - (03) 477 7115
Other services
When independent living is no longer a safe option, moving into a supported environment is a sensible choice. Offering hospital and dementia levels of care, Presbyterian Support Otago's Enliven home in South Dunedin – St Andrews – is that sensible choice.

Encouraging residents to be as independent as possible; to make choices in the things that matter to them, is part and parcel of Enliven services.

Here at St Andrews you will find some things make for happier, healthier living, no matter what your age. A sense of community; friends, family and whanau; giving and receiving; making decisions for yourself; and most of all, practical support when you need it.

At Enliven we work alongside you and your family to achieve these things.

Give St Andrews Manager Angela Ireland a call on 03 455 4396 and come as see for yourself.


Enliven - Vaccination Policy
In line with Government requirements and PSO's commitment to health and safety, all Enliven staff and volunteers are fully vaccinated. We would prefer that all residents are vaccinated, and we can facilitate this for those who are not yet vaccinated.
Service/Facility Details
Service/Facility Details
Detail
Status
Contract with Te Whatu Ora
Yes
Certification
Yes
ORA Applies
No
Updated: 4 Apr 2013
Bed and Vacancy Details
Bed and Vacancy Details
Detail
Status
Approximate number of beds at this level of care
26
Vacancy
Yes
Impending vacancy
No
Short stay considered
No
Premium Accommodation Charges
Some Rooms from $20.00/day up to $27.50/day as at 07 Nov 2023
MOH Certification and Audit Report
View MOH certification and audit report (opens in a new tab)
Extra admission requirements due to COVID-19
Please enquire
Updated: 7 Dec 2023
Personnel
Personnel
Type
Hours Per Week
Status
Details
Registered Nurse
Yes
St Andrews has Registered Nurse coverage 24 hours a day, seven days a week. The Manager is a RN and holds a current annual Practising Certificate
Enrolled Nurse
Yes
Physiotherapist
Yes
Occupational Therapist
Yes
Diversional Therapist
Yes
Activities Co-ordinator
Yes
Hairdresser
Yes
Podiatrist
Yes
Dietitian
Yes
Accredited Visitors
Yes
St Andrews can access Accredited Aged Concern volunteer visitors, however, we have our own experienced volunteer team to assist where and when needed.
Chaplain/Spiritual Advisor
Yes
St Andrews has its own Chaplain but also welcomes visiting Chaplains from the community
Updated: 30 Aug 2018
Specialities or Areas of Expertise
Specialities or Areas of Expertise
Specialities or Areas of Expertise
Status
Details
Wound Care
Yes
Diabetic Care
Yes
Continence Advice
Yes
Infection Control
Yes
Clinical Management
Yes
Clinical Manager who oversees all aspects of clinical need within the Care Home
Updated: 30 Aug 2018
Respite, Carer Support or other Short Stay
Respite, Carer Support or other Short Stay
Respite, Carer Support or other Short Stay
Status
Details
Respite
Yes
Carer Support
Yes
Subsidised
Yes
Top up to carer support payment required
Private Paying
Yes
Top up to carer support payment required
Booking can be made in advance
Yes
However difficult to guarantee vacancy if booking is made too far in advance.
Updated: 19 Mar 2013
Features
Features
Feature
Status
Details
May Bring Own Furniture
Yes
Single Rooms
Yes
Large, sunny rooms
Rooms suitable for a couple
Yes
Alcohol Permitted
Yes
Pets In Residence
Yes
Negotiate To Bring Own Pet
Yes
By arrangement
Phone Access In Own Room
Yes
Resident can adjust heating in own room
Yes
Lounges/seating areas
Yes
Outings
Yes
Residents Committee
Yes
Newsletter
Yes
Policy for management of challenging behaviour
Yes
Confused Residents
Yes
Smoking Permitted
Yes
Smokers may make use of the outdoor areas. Information and support to quit smoking is available on request.
Semi-Secure
Yes
Updated: 30 Aug 2018
Special Features
Special Features
St Andrews' hosiptal is home to residents needing a high level of care.

It's modern, sunny situation, dedicated staff and exceedingly high standard of meals are commented on by residents and visitors alike.

All Presbyterian Support Otago residences have a policy of valuing the lives of older people, and this is reflected in the many services and facilities offered.

Staffing levels in our hospitals are at the higher end for the sector, and a large percentage of caregivers have formal industry qualifications. A high level of physiotherapy input is also put in place, with a focus on maintaining or improving current mobility.

St Andrews is purpose-built and maintained to a high level, and residents have plenty of room in which to enjoy the wide range of activities continually available to them.


Updated: 30 Jul 2010
Interests & Activities
Interests & Activities
Maintaining regular sporting and community activity our individual residents had before moving to St Andrews, is encouraged. We believe residents should maintain the connection they had with their family, friends and community, and will do all we can to ensure those connections are kept.

In-house, we have an extensive activities programme that includes exercise, quiz sessions, newspaper readings, guest speakers and entertainers, and Happy Hour is a very popular event.

There is great emphasis on outings, undertaken in comfortable vans, with events ranging from concerts to garden visits.

Some residents prefer to undertake hobbies and interests privately, or on a one-to-one basis, and we are happy to accommodate them.



Updated: 30 Jul 2010
Additional Information
Additional Information
Topic
Details
What's included in your fees and what's not
Details are discussed at initial meetings
Staffing qualifications and details
All Presbyterian Support Otago homes have multi-disciplinary teams with staff focused on providing respectful, quality care to residents.
Details about meals
All reasonable steps are taken to ensure residents have their food preferences respected. A dietician oversees the nutritional value of every meal and our highly experienced cooks create attractive meals from in-house commercial kitchens
Associated Complexes
Our Care Homes throughout Otago are Aspiring Enliven, Elmslie House, Holmdene, Iona, Ross Home, Ranui, Taieri Court Rest Home, Wanaka Retirement Village, Ranui Court, and Columba Court
Updated: 30 Aug 2018
Languages Spoken
Languages Spoken
Language
Status
Details
Other Information
Yes
English is spoken at all Presbyterian Support homes and hospitals. Enliven Services are proud to employ many international staff. We are therefore able to offer a variety of languages, which do change and increase from time-to-time
Updated: 30 Aug 2018
Religious/Spiritual Affiliations
Religious/Spiritual Affiliations
Religious/Spiritual Affiliations
Status
Details
(Other comments)
Yes
Presbyterian Support Otago homes and hospitals are non-denominational. Church services are held by visiting Chaplains. St Andrews does have a Chaplain. Residents are encouraged to continue their religious affilliations out in the community.
Updated: 30 Aug 2018
Distances
Distances
Location
Distance
Details
Public Transport
Buses pass the front door on a regular basis, and taxis can be arranged.
Mall
Collected and delivered on the premises
Parks
adjacent
Updated: 30 Jul 2010
Credentials & Membership
Credentials & Membership
Credentials & Membership RC
Status
Details
National Certificate in Diversional Therapy
Yes
This qualification is still recognized, however, it has been superseded by the NZ Certificate in Community Facilitation Diversional Therapy strand
New Zealand Aged Care Association (NZACA)
Yes
New Zealand Council of Christian Social Services (NZCCSS)
Yes
Other details
Yes
All services provided are underpinned by the 6 principles of the Enliven Philosophy, Activity, Choice, Contribution, Relationships, Respect, Security
Updated: 30 Aug 2018
The Ministry of Health conducts regular audits of Residential Care Facilities. They can be found HERE.