Shelly Beach Dementia - Day Care available
At a glance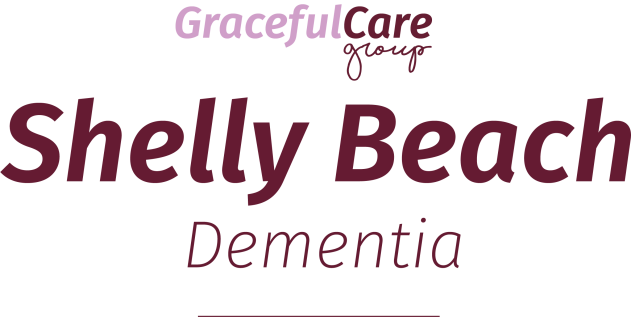 Vacancy

No

Name

Shelly Beach Dementia

Category

Dementia

Address

19 Shelly Beach Road
Saint Marys Bay
Auckland 1011

Postal Address

19 Shelly Beach Road
Saint Marys Bay
Auckland 1011

Regions

Auckland

Phone

Email

Web

Facebook
Personnel
Manager

Suliana Toki - 093788413

Owner

Rose Cooper - 0211083854
Other services
At Shelly Beach, we provide a safe, homelike environment for each of our residents.

We deliver quality, holistic care incorporating a strong sense of empathy, dignity and regard to their individual rights, needs and wishes without discrimination. We facilitate and assist each resident in their social, spiritual, cultural and recreational needs and provide an environment that enhances and maximises their independence.

Our compassionate, professional team include full-time and part-time staff including a Registered nurse, Healthcare Assistants and a dynamic, Diversional Therapist.

We are committed to providing quality care with an emphasis on maintaining a strong sense of dignity and independence for each of our residents.

We welcome you to call in and meet our fabulous team and take time to view our home.

Service/Facility Details
Service/Facility Details
Detail
Status
Contract with Te Whatu Ora
Yes
Certification
Yes
ORA Applies
No
Updated: 2 Mar 2012
Bed and Vacancy Details
Bed and Vacancy Details
Detail
Status
Approximate number of beds at this level of care
13
Vacancy
No
13x single rooms and 1x double room (suitable for a couple).
Impending vacancy
No
Short stay considered
Yes
Premium Accommodation Charges
No
MOH Certification and Audit Report
View MOH certification and audit report (opens in a new tab)
Extra admission requirements due to COVID-19
Please enquire
Updated: 4 Dec 2023
Testimonials
Testimonials
"My mother has been in the care of Shelly Beach staff for six years now. I am very pleased with the family atmosphere in the home at St Mary's Bay. The staff provide care with kindness, compassion and good humour and are always welcoming whenever I visit.
There is a varied activities programme providing diverse opportunities for the residents: visitors are happily included in whatever is going on. Good use is made of the outdoors, weather permitting, including neighbourhood walks or time in the garden spaces.
Meals are wholesome and balanced and often incorporate a special celebration such as a birthday, seasonal celebration or significant national occasion. I and my family are thankful for what is offered at Shelly Beach."
- Linda T

+++++++++++++++++++++++++++++++++++++++++++++++++++++++

"My mother was resident at Shelley Beach Lodge from 2010, until she passed away there in February 2016. At no stage during this time, did we as a family, ever have any concern for her security or welfare.
Shelley Beach Lodge is a boutique rest home, staffed with carers who make sure that's its residents are looked after, just as though, they were still residing, in their family home. The atmosphere is superb and this contributes to a really good interaction between the residents.
Dementia, being a progressive illness, means the needs vary considerably from resident to resident. It was my observation over the years, that this was accurately measured by the staff and the resulting programmes were entirely appropriate, for each individual.
Communication to the family was excellent and I was always advised by immediate phone call, of any illness or change in her condition. Just prior to my mothers death, she required intensive nursing, this was given without question and with affection.
I can also confirm, that the claim in the Shelley Beach Lodge web page, in respect of the scope of the facility and entertainment provided, is accurate.
Therefore I don't have any hesitation in recommending Shelley Beach Lodge to any family, faced with placing a loved one in such a facility."
- Derek K

+++++++++++++++++++++++++++++++++++++++++++++++++++++++++++++++++++++++++++++++++++++++++++++++++++++++++++++++

"I am writing to acknowledge the wonderful team at Shelley Beach Lodge.
My dear brother-in-law Randell was fortunate indeed to spend his last few months in this caring facility. (April - Sept 2016).
It was evident from the first day that Randell was happy in his new environment and he made the transition from Claire House to SBL with ease.
Randell was able to play the piano and was encouraged to do so providing many happy times for all.
I can't thank the team at SBL enough. They all go beyond their job descriptions providing not only incredible care & attention but also love.
I have absolutely no hesitation in recommending SBL to anyone needing a warm, loving environment for a family member with dementia."
- Ruth B

+++++++++++++++++++++++++++++++++++++++++++++++++++++++++++++++++++++++++++++++++++++++++++++++++++++++++++++++

"My mother Sue lived at Shelly Beach Lodge for more than four years, from September 2012, until she passed away recently (October 2016). My family and I were really pleased to find a small, specialist dementia unit with such superb caregivers. During her time at Shelly Beach Lodge Sue was cared for by wonderful, loving and skilled staff. I always felt that my mother was treated as an individual with dignity. The management is also excellent. The nurse manager, always responded promptly and efficiently to any queries, with clear communication. I have huge gratitude for the care and respect shown to my mother. I would highly recommend Shelly Beach Lodge."
- Alice B



Updated: 12 Apr 2018
Personnel
Personnel
Type
Hours Per Week
Status
Details
Registered Nurse
Yes
Onsite 3 days per week and as required, on-call 24 hours a day, 7 days a week.
Healthcare Assistants/Caregivers
Yes
Onsite 24 hours a day, 7 days a week.
Physiotherapist
Yes
Can be arranged as required.
Occupational Therapist
Yes
Onsite 3 days per week.
Social Worker (on site)
Negotiable
Can be arranged as required.
Diversional Therapist
Yes
Our Diversional Therapist is responsible for the daily programme. After assessing each resident, a plan is created that meets their needs with the purpose of promoting quality of life and minimising difficult behaviours.
Activities Co-ordinator
40
Yes
Our activities programme is designed by our Diversional Therapist.
Hairdresser
Yes
Visits monthly.
Podiatrist
Yes
Visits every 6 weeks.
Dietitian
Yes
Advice as needed, available for visits on request.
Accredited Visitors
Yes
Kaumatua
Negotiable
Can be arranged as requested.
Chaplain/Spiritual Advisor
Negotiable
Can be arranged as requested. We welcome you to use any spiritual advisor of your choice.
Other Personnel
Negotiable
Updated: 12 Apr 2018
Specialities or Areas of Expertise
Specialities or Areas of Expertise
Specialities or Areas of Expertise
Status
Details
Wound Care
Yes
Diabetic Care
Yes
Continence Advice
Yes
Infection Control
Yes
Clinical Management
Yes
Updated: 17 May 2010
Respite, Carer Support or other Short Stay
Respite, Carer Support or other Short Stay
Respite, Carer Support or other Short Stay
Status
Details
Respite
Yes
We offer flexible respite and day stay care. Give us a call to chat about your needs.
Carer Support
Yes
Other Short Stay Programme
Yes
Subsidised
Yes
Private Paying
Yes
Booking can be made in advance
Yes
Updated: 1 Aug 2019
Features
Features
Feature
Status
Details
May Bring Own Furniture
Yes
Cherished personal belongings are welcomed as they often help people with dementia recognise their own room. We provide all furniture, but if there is something special you'd like to bring, let us know.
Single Rooms
Yes
13x single rooms.
Shared Rooms
Yes
Rooms suitable for a couple
Yes
1x double room available.
Pets In Residence
Yes
We welcome pets into our home as part of our therapy programme.
Negotiate To Bring Own Pet
Yes
We welcome you to chat with us about bringing a pet into our home.
Phone Access In Own Room
Yes
Lounges/seating areas
Yes
Our main lounge is sunny and inviting, with amazing views over Auckland City and Harbour. We have a lovely, landscaped garden area that gets lots of sunshine and has raised flower and vege gardens, walkways and a seating area for our family visits.
Primary Health Funded Short Term Care
Yes
Day Programme for day stay clients
Yes
We welcome you to come and stay with us for the day. Completely flexible and can be arranged with short notice, give us a call to chat further.
Outings
Yes
We provide supervised outings as our residents' needs allow.
Whānau Room
Yes
Family Committee
Yes
Because we are a small, family orientated home, we are in regular contact with families. We listen to their thoughts and ideas and will implement in a timely manner.
Policy for management of challenging behaviour
Yes
We have policies and procedures in place for dealing with challenging behaviours. Give us a call to chat about these in detail.
Confused Residents
Yes
Smokers Room
Yes
We have a designated smoking area outside.
Smoking Permitted
Yes
Outside only.
Semi-Secure
Yes
Our facility is completely secure.
Updated: 12 Apr 2018
Special Features
Special Features
We provide a home-away-from-home with nutritious, home-cooked meals to suit all. Our sunny home is warm and inviting with views over Auckland City and harbour.

Shelly Beach is a home, not a purpose built facility. We are a small family working together to give the best quality of care for our residents, which we believe is the most important thing at this stage in their lives. We make sure that they are not just well looked after but cherished each day. Our focus is to ensure they don't only just smile each day, but feel loved and appreciated in each moment.

We have a lovely outdoor area with raised flower and vege gardens, walkways, and a seating area for our family visits, summer BBQ's, and Christmas parties.


Updated: 12 Apr 2018
Interests & Activities
Interests & Activities
We have an varied Activity Programme organised by our Diversional Therapist after assessing each of our residents individual needs.
Activities can include daily walks (weather permitting), newspapers, magazines and books, gardening, exercises to music, karaoke, arts and crafts, pet therapy, bowling, ball games and bingo.
Updated: 18 May 2018
Additional Information
Additional Information
Topic
Details
What's included in your fees and what's not
Podiatry, specialists, hairdressing, personal items.
Staffing qualifications and details
We offer first class care from our small team of suitably qualified and experienced staff who are committed to on-going training. Our Healthcare Assistants are onsite 24 hours a day, 7 days a week. Our Registered Nurse is onsite 3 days per week and on-call at all times. Our Diversional Therapist is onsite 4 days per week.
Details about meals
Home cooked, nutritious meals with a 6 week seasonal menu rotation. Special needs and diets are catered for with a dietitian available for advice.
Updated: 12 Apr 2018
Languages Spoken
Languages Spoken
Language
Status
Details
English
Yes
Filipino
Yes
Interpreter
Yes
Available on request.
Tongan
Yes
Updated: 12 Apr 2018
Religious/Spiritual Affiliations
Religious/Spiritual Affiliations
Religious/Spiritual Affiliations
Status
Details
Non denominational
Yes
We welcome spiritual support visitors of your choice.
Updated: 12 Apr 2018
Distances
Distances
Location
Distance
Details
Public Transport
0.10 Km
Public transport (bus) on Jervois Rd
Shops
0.10 Km
100 metres to Jervois Rd where there is retail, food, cafes, and restaraunts
Mall
3.00 Km
Auckland City Central malls
Parks
0.20 Km
Point Erin Park
Library
0.20 Km
Ponsonby Library
Updated: 5 Jul 2010
Credentials & Membership
Credentials & Membership
Credentials & Membership RC
Status
Details
Care Association New Zealand
Yes
We are an active member of CANZ (Care Association of New Zealand).
Home and Community Health Association
Yes
National Certificate in Diversional Therapy
Yes
Updated: 12 Apr 2018
The Ministry of Health conducts regular audits of Residential Care Facilities. They can be found HERE.