Dementia
Bethany Hill Dementia Care
At a glance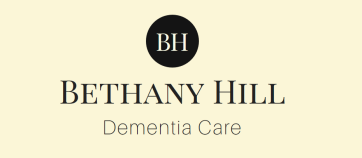 Vacancy

Yes

Name

Bethany Hill Dementia Care

Category

Dementia

Address

582 Leigh Road
Whangateau
Whangateau 0985

Postal Address

PO Box 329
Matakana 0948

DHB

Waitemata

Phone

Fax

Email

Web
Personnel
Manager

Dennie Chiew

Clinical Manager

Dennie Chiew - 09 4226006

For Emengency Admission

021 1754716
Media
Map
Downloads
Reviews
Given the current COVID-19 environment we have temporarily disabled our 'feedback' feature. We apologise for any inconvenience.

Bethany Hill is a 30-bed specialist dementia care rest home which provides a protected living environment for people who are affected by dementia and related disorders. We provide long term residential care, respite care, day care and care for under 65 with disability. We are set in a peaceful rural setting with magnificent southern views over Whangateau Harbour and Omaha Bay and beautiful native bushes and hills on our north and west boundaries. Our residents can enjoy watching the chickens and guinea fowls fossicking in the courtyard. Along the way, there are raised garden beds so residents can actively participate in gardening. The design maximises indoor-outdoor flow, with residents free to wander safely through the park-like surroundings without feeling confined. There are farm animals in the neighbouring paddocks, fruit trees and a vegetable garden which residents are encouraged to help tend. We believe that living with dementia does not mean being holed up indoors where it is "safe" rather the engagement with nature, fresh air, appreciation of countryside and great outdoors each day can bring all kinds of benefits both physically and mentally.

At Bethany Hill, we understand what it means to feel at home and you are welcome to personalise the room with your own belongings. Family and friends are welcome to visit. We look forward to welcoming new residents and making them part of the warm family environment.

We would love to have the opportunity to talk to you about what we can do to help. You are welcome to visit us and discuss your needs with us. Please feel free to contact us.

"Don't dwell on the disease, value the moments, the pearls of wisdom, their smile and humour"

Get help sooner and more can be done.

Please visit our website: www.bethanyhill.co.nz

Service/Facility Details
Service/Facility Details
Detail
Status
Contract with DHB
Yes
Certification
Yes
ORA Applies
No
Updated: 31 Oct 2018
Bed and Vacancy Details
Bed and Vacancy Details
Detail
Status
Approximate number of beds at this level of care
30
Vacancy
Yes
We also offer short term. Please feel free to contact us for details.
Impending vacancy
Yes - En suite room available soon.
Premium Room Charges
Yes as at 21 Apr 2021
MOH Certification and Audit Report
View MOH certification and audit report (opens in a new tab)
Extra admission requirements due to COVID-19
Yes
Updated: 26 Jun 2022
Testimonials
Testimonials
"We found this place by referral from the medical team ..... we did look at other options, and we felt that this place has an indoor and outdoor setting and is more than what you can hope for…"

"I would recommend the place... The nature of dementia is challenging and it is nice to know there is something solid and ongoing here and we are happy with it."

"Wow you have such wonderful staff.  They really care!  I love seeing them having a cuppa with dad talking about stuff.  It just looks like something normal!"

"It was great to see my dad outside raking the leaves in the garden when I arrived, and not sitting inside"

"I just want to thank you all for taking such good care of ...... Thank you for calling Mental Health Services, and for giving me the chance to be there too.  I think that was the most thorough evaluation ..... has had, going right back to the neurologist who first diagnosed him.  I hope the changes make a difference, as I'm sure you do too.  Thank you - I know ..... couldn't be in better hands."

"We don't know what dad gets up too as much now so we appreciate your regular updates."

"I love getting your news letters, thank you.  I now suggest to my friends in my support group that they ask other local facilities to do the same."


Updated: 6 Nov 2018
Personnel
Personnel
Type
Hours Per Week
Status
Details
Registered Nurse
40
Yes
Hours and time split between 2 RN's. plus on calls. Manager is also registered nurse.
Nurse Practitioner
32
Yes
Full time either on site or on-call 24/7
Healthcare Assistants/Caregivers
Yes
Fully staffed by experienced Dementia level trained caregivers. Staff ratio is higher than Ministry of health recommendation.
Physiotherapist
Yes
Available on-call for either ACC on non-ACC related therapy
Social Worker (on site)
No
If needed, we can access Social workers from Community Mental Health
Diversional Therapist
Yes
Activities Co-ordinator
Yes
Hairdresser
Yes
Comes every 4 weeks, or as requested
Podiatrist
Yes
Comes every 4 weeks
Dietitian
Yes
We have our menues regularly audited and reviewed by a NZ Registered Dietician.
Accredited Visitors
Yes
Regular training from gerontology nurse specialist, Waitemata District Health Board
Kaumatua
Yes
Available as needed
Chaplain/Spiritual Advisor
Yes
Fortnightly visits or as requested
Other Personnel
Yes
Regular visitors from the SPCA, church, Matakana Primary School, families volunteering their time
Updated: 31 Oct 2018
Specialities or Areas of Expertise
Specialities or Areas of Expertise
Specialities or Areas of Expertise
Status
Details
Oxygen Management
Yes
End of Life/Palliative Care
Yes
Our caregivers have done the training in Palliative care and we do take palliative care residents with ongoing support from our Hospice nurses and the G.P.
IV Antibiotic Capability
Yes
Dialysis
Yes
Wound Care
Yes
The wound care specialist nurse can be accessed through DHB if needed
Diabetic Care
Yes
Continence Advice
Yes
Stomal Therapy
Yes
Stroke Rehabilitation
Yes
Infection Control
Yes
Psychiatric Care
Yes
We have access to neccessary support to assist in diagnosis and support.
Primary Rural Health Care
Yes
Community Health
Yes
Clinical Management
Yes
Updated: 31 Oct 2018
Respite, Carer Support or other Short Stay
Respite, Carer Support or other Short Stay
Respite, Carer Support or other Short Stay
Status
Details
Respite
Yes
We have a permanent respite room. Please call us to check for availability.
Carer Support
Yes
We provide carer support. Please contact us for details.
Other Short Stay Programme
Yes
We also provide day care programme. Please call us for details.
Subsidised
Yes
fee can be subsidised depending on your income assessment.
Private Paying
Yes
Booking can be made in advance
Yes
Please contact us for details.
Updated: 31 Oct 2018
Features
Features
Feature
Status
Details
May Bring Own Furniture
Yes
You are welcome to personalise the room with your own furniture, television etc.
Single Rooms
Yes
Shared Rooms
Yes
these could suit married couples or those who needs companions
Rooms suitable for a couple
Yes
Ensuite
Yes
Alcohol Permitted
Yes
Please contact Manager for details
Pets In Residence
Yes
Negotiate To Bring Own Pet
Yes
Please contact Manager for details
Phone Access In Own Room
Yes
Can be arranged, please contact manager for details
Wifi
Yes
Can be arranged if needed. Please contact manager for details.
Resident can adjust heating in own room
Yes
Cater for under 65 yrs with Disability
Yes
We have contract with Waitemate DHB to admit people under 65 years with disability.
Lounges/seating areas
Yes
there are many large decked areas for outdoor seating and enjoying the sunshine. And many comfortable seating is available all around the facility.
Primary Health Funded Short Term Care
Yes
Day Programme for day stay clients
Yes
We provide day care programme. Please contact us for details.
Outings
Yes
Whanau Room
Yes
There is a lounge area which can be used for quiet and family time.
Residents Committee
Yes
Policy for management of challenging behaviour
Yes
There are Policies and Procedures in place for challenging behaviour
Confused Residents
Yes
safe, secure areas both indoors and out for those that may wander
Rural Setting
Yes
At Bethany Hill, we can enjoy magical southern views over Whangateau Harbour and Omaha Bay while restful rural views to the North engender a feeling of peace and tranquillity.
Smoking Permitted
Yes
Covered outside areas available for smokers
Semi-Secure
Yes
Our surrounding are fully fenced and secured.
Updated: 31 Oct 2018
Special Features
Special Features
Quiet country setting
Surrounded on one side by native bush and pasture, on the other, the sea and beautiful beaches.
Many species of native birds can be seen. Pick eggs from the chicken coop every day.
Updated: 31 Oct 2018
Interests & Activities
Interests & Activities
We have a comprehensive occupational therapy and activity programme for the individual as well as groups. This includes, but is not limited too-Animal therapy, Big print books, Bingo, Board games, Bowls, Breakfast in bed, Canine friends, Cards, Care and Craft, Child therapy, Church, Craft, Entertainers, Fax, Garden, Indoor Games, Jigsaw, Meal choices, Minibus, Music, Newspaper reading, Parties, Pianist, Picnic facilities, Roses, Shopping, Sing-a-longs, Views, Videos
Updated: 31 Oct 2018
Additional Information
Additional Information
Topic
Details
Details about meals
Lovely home cooked meals Individual likes and dislikes always taken into account Special diets catered for
Updated: 31 Oct 2018
Languages Spoken
Languages Spoken
Language
Status
Details
Chinese
Yes
English
Yes
Filipino
Yes
Maori - Te Reo
Yes
Updated: 31 Oct 2018
Religious/Spiritual Affiliations
Religious/Spiritual Affiliations
Religious/Spiritual Affiliations
Status
Details
Christian
Yes
Denominations/Faiths represented
Yes
Updated: 31 Oct 2018
Distances
Distances
Location
Distance
Details
Shops
5.00 Km
just a short ride to the lovely village of Matakana
Parks
The beach is only a short walk away
Updated: 31 Oct 2018
Credentials & Membership
The Ministry of Health conducts regular audits of Residential Care Facilities. They can be found HERE.
1902