Care Apartment
At a glance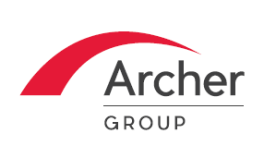 Vacancy

Yes

Levels of Care Offered

Rest Home

Name

Thorrington Village

Category

Care Apartment

Address

51 Birdwood Avenue
Beckenham
Christchurch 8023

Postal Address

PO Box 12189
Beckenham
Christchurch 8242

DHB

Canterbury

Phone

Fax

Email

Web
Personnel
Manager

Andrew Hoggan - (03) 982 1480

Owner

Archer Group - (03) 943 6006
Other services

OUR VISION
We do not want to be the biggest; we aspire to be the best

We are in the Care of the Elderly Services Industry, and we want to be regarded as market leader by holding the best reputation for standard of service and quality of personnel, through dedication to Resident service and by putting people first.

The Resident needs to be filled with confidence that Thorrington will deliver without fail.

Because We Care…
Service/Facility Details
Service/Facility Details
Detail
Status
Contract with DHB
Yes
Certification
Yes
ORA Applies
No
Updated: 8 Jan 2021
Bed and Vacancy Details
Bed and Vacancy Details
Detail
Status
Approximate number of beds at this level of care
13
Levels of care offered in Care Apartments
Rest Home
Vacancy
Yes
Impending vacancy
No
MOH Certification and Audit Report
View MOH certification and audit report (opens in a new tab)
Extra admission requirements due to COVID-19
Please enquire
Updated: 28 Jun 2022
Testimonials
Testimonials
My experience of moving into Thorrington has been very positive. The staff and residents have all been friendly and welcoming and I feel part of a vibrant, caring community.Thorrington is situated in a very picturesque part of Christchurch with great views of the hills. Walks around the river are within easy reach. The gardens here are a picture. Our "hidden gem" is the woodland area at the rear of the property - wonderfully theraputic for a morning stroll to hear the birdsong or to enjoy sitting under the superb trees with a wine on a warm summer evening. I feel liberated and happy and ready to enjoy Archers "Living Life...Loving Life"
Updated: 8 Jan 2021
Agent's Details
Agent's Details
Details
Name
Sue Dishington
Address
51 Birdwood Avenue Beckenham
City/Town
Christchurch
Company
Thorrington Village Retirement Village
Phone
03 982 1480
Fax
03 332 0659
Mobile
021 902 626
Email
View Email Address
Updated: 8 Jan 2021
Statutory Supervisor's Details
Statutory Supervisor's Details
Details
Name
Richard McLoughlin
Address
PO Box 5
City/Town
Christchurch 8140
Company
Anchorage Trustee Services Ltd
Phone
03 366 6713
Fax
03 379 2424
Email
View Email Address
Updated: 8 Jan 2021
Solicitor's Details
Solicitor's Details
Details
Name
Geoff Currie
Address
PO Box 21095
City/Town
Christchurch
Company
Geoff Currie Lawyers
Phone
03 365 8355
Email
View Email Address
Updated: 8 Jan 2021
Personnel
Personnel
Type
Hours Per Week
Status
Details
Registered Nurse
72
Yes
The Registered Nurse works Mon- Fri. There are also Oncall arrangements for RN's.
Physiotherapist
Yes
We can arrange for a physiotherapist to attend as required.
Occupational Therapist
Negotiable
Social Worker (on site)
Negotiable
We can arrange for social work support if requested.
Activities Co-ordinator
32
Yes
Hairdresser
16
Yes
Our hairdresser attends two days a week.
Podiatrist
Yes
We can arrange for a podiatrist to attend as required.
Dietitian
Yes
We can arrange for a dietician to assist as required.
Accredited Visitors
Yes
Kaumatua
Yes
We can arange for Kaumatua to attend as requested.
Chaplain/Spiritual Advisor
Yes
We hold denominational and non denominational services.
Other Personnel
Negotiable
Updated: 8 Jan 2021
Specialities or Areas of Expertise
Specialities or Areas of Expertise
Specialities or Areas of Expertise
Status
Details
Oxygen Management
Yes
Gastronomy/Nasogastric Management
Yes
End of Life/Palliative Care
Yes
Dialysis
Yes
We can assist with CAPD and APD. Haemodialysis requirements can be discussed.
Wound Care
Yes
Diabetic Care
Yes
Continence Advice
Yes
Stomal Therapy
Yes
Stroke Rehabilitation
Yes
Infection Control
Yes
Other Specialties
Yes
Updated: 8 Jan 2021
Features
Features
Feature
Status
Details
May Bring Own Furniture
Yes
As discussed at the time of admission.
Single Rooms
Yes
We have standard and Premium (3 times size) available
Shared Rooms
Yes
We do have shared room facilities for appropriate residents.
Rooms suitable for a couple
Yes
We have Premium Studios available
Ensuite
Yes
Alcohol Permitted
Yes
Pets In Residence
Yes
Cats, birds, fish.
Phone Access In Own Room
Yes
Portable phone available for resident calls within the facility.
Resident can adjust heating in own room
Yes
Cater for under 65 yrs with Disability
Yes
Lounges/seating areas
Yes
As well as the main lounge, residents and friends are welcome to make use of several seating areas that are away from the hustle and bustle of the main areas.
Gay / LGBT IQ Friendly
Yes
Primary Health Funded Short Term Care
Yes
We can provide short term care subject to availability.
Day Programme for day stay clients
Yes
We provide Daycare support for a limited number of participants.
Outings
Yes
Our activities coordinator arranges trips and outings that are appropriate for the residents and season.
Family Committee
Yes
Newsletter
Yes
Policy for management of challenging behaviour
Yes
Confused Residents
Yes
Smoking Permitted
Yes
Smoking is permitted outdoors. Smokers are welcome to enjoy strolling around our gardens.
Semi-Secure
Yes
Updated: 8 Jan 2021
Special Features
Special Features
Our family owned and operated complex ensures quality care at all times.
Updated: 8 Jan 2021
Interests & Activities
Interests & Activities
Our Activity programme includes: bingo, interdenominational Church services, concerts, entertainers including pianist, exercises, minibus outings, music, crafts, BBQ, board games, visits from canine friends, craft and projects, friends and family happy hour, bowls, quizzes, visiting interest groups, e.g. local pre-school and much more.

Library books, including big print books, are chosen from our local library on a monthly basis, to ensure an excellent selection.

We publish an activity newsletter for both dependant and independant residents.If you would like to be on our mailing list, e-mail us.
Updated: 8 Jan 2021
Additional Information
Additional Information
Topic
Details
Details about meals
Our five weekly rotational menu has been endorsed by a dietician. Breakfast may be served in bed. The main meal is in the middle of the day and the tea meal includes a hot dish or salad, a home baked commodity, fresh fruit. Morning afteroon tea and supper are also served with snacks and tea/coffee available 24 hours.
Updated: 26 May 2020
Religious/Spiritual Affiliations
Religious/Spiritual Affiliations
Religious/Spiritual Affiliations
Status
Details
Anglican
Yes
Baptist
Yes
Christian
Yes
Denominations/Faiths represented
Yes
We are happy to support individual residents express their personal faith in a respectful manner.
Inter denominational
Yes
Methodist
Yes
Presbyterian
Yes
Roman Catholic
Yes
Updated: 8 Jan 2021
Distances
Distances
Location
Distance
Details
Public Transport
0.60 Km
Easy 8 minute walk to Orbiter route which can take you to Eastgate, The Palms or around the city.
Shops
2.00 Km
St Martins New World
Mall
3.00 Km
Barrington Mall
Parks
0.50 Km
Beckenham Park
Library
1.50 Km
Christchurch South Library is nearby on Colombo Street
Updated: 8 Jan 2021
Credentials & Membership
The Ministry of Health conducts regular audits of Residential Care Facilities. They can be found HERE.
NOTE: The Retirement Villages Act 2003 (The Act) is designed to provide improved protection for people who 'buy' into a retirement village. If you intend to 'purchase' you must get independent legal advice before signing your occupation right agreement as required under The Act. Some Retirement Village type facilities are not required to register under The Act so different legal requirements apply. Please make sure you investigate fully.
In some villages there may be some Retirement Village units that have multiple uses e.g. a Serviced Apartment may also be used as a Residential Care Suite. The same unit may therefore show in several places on Eldernet.
851