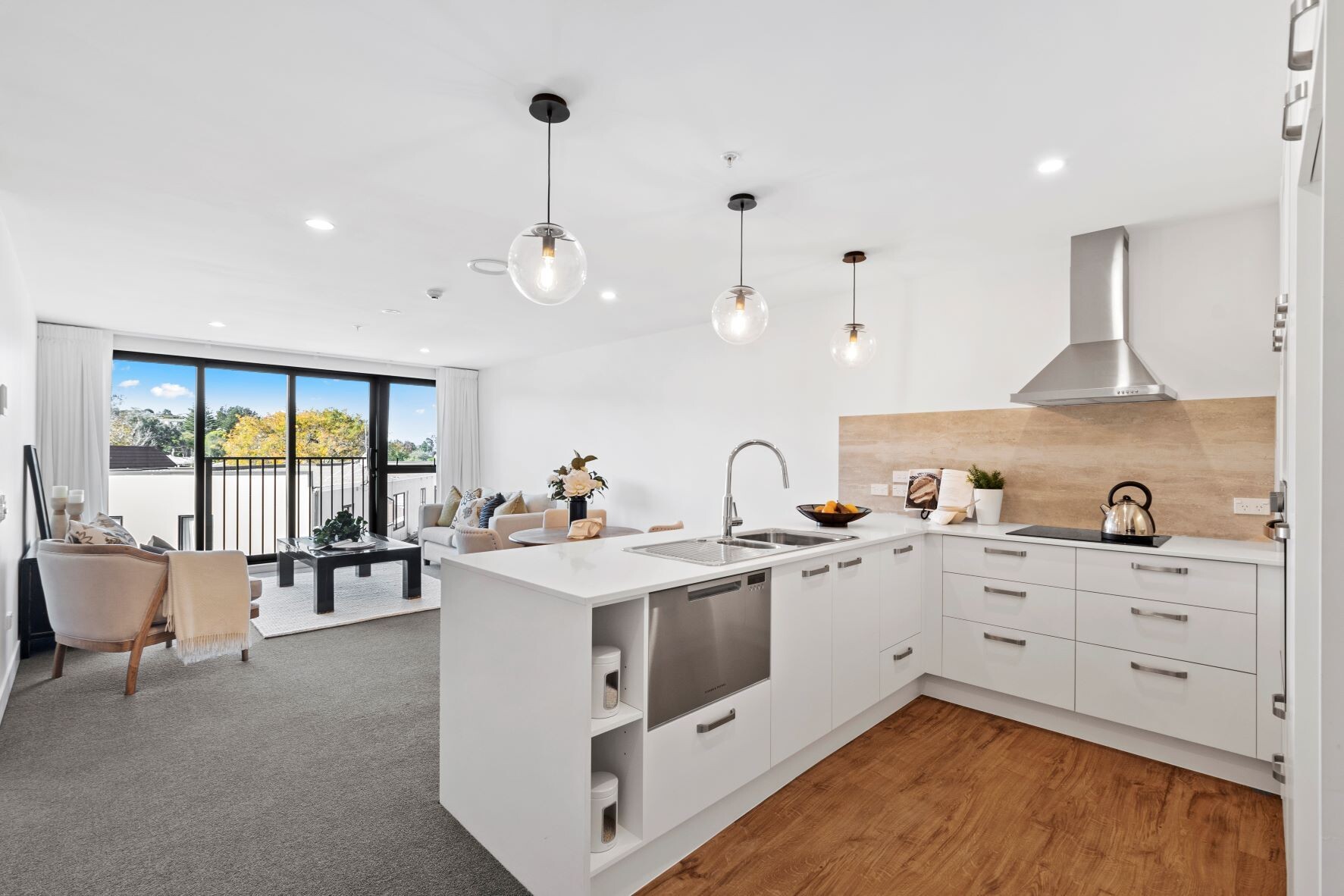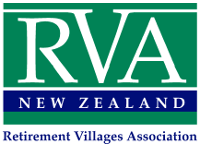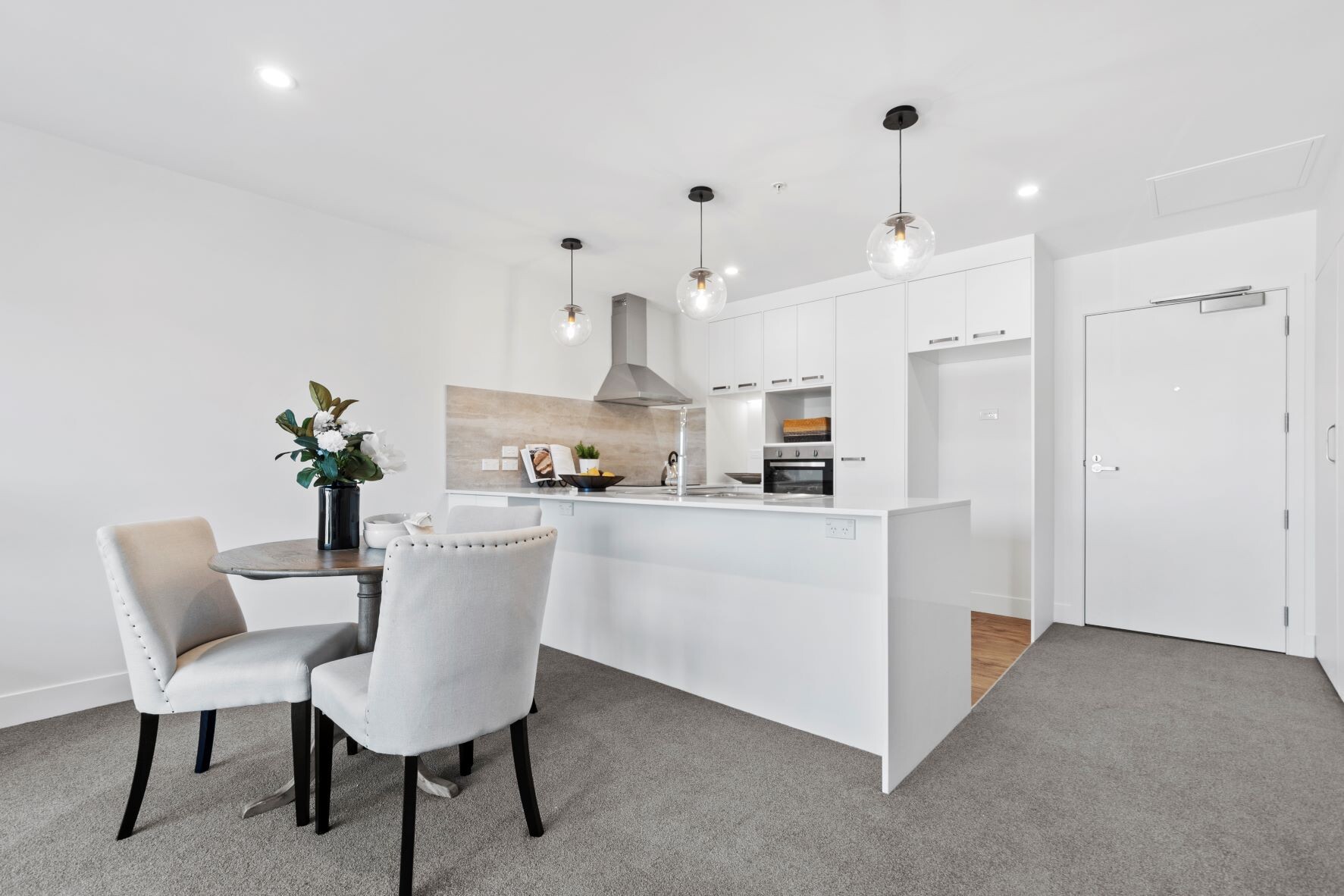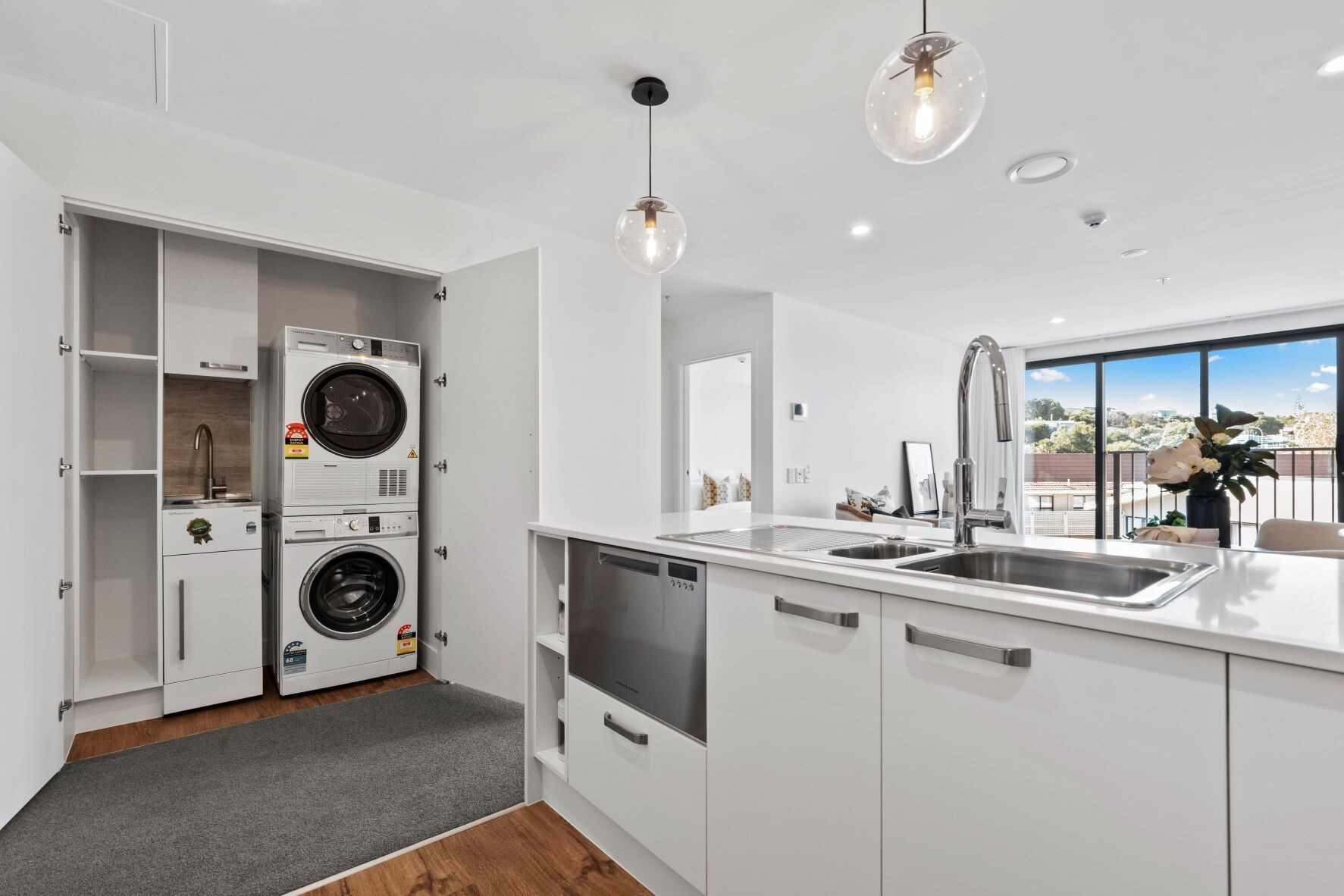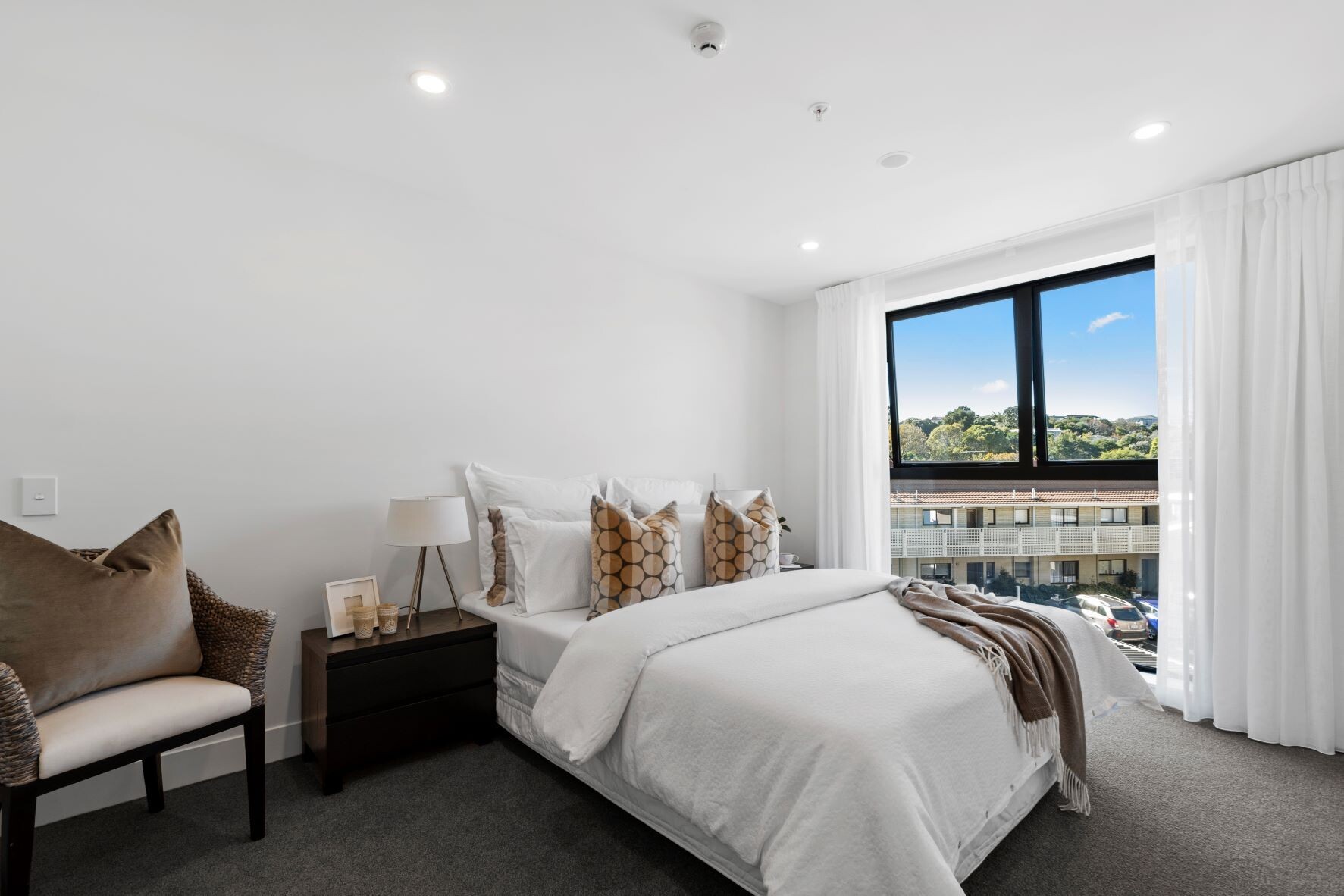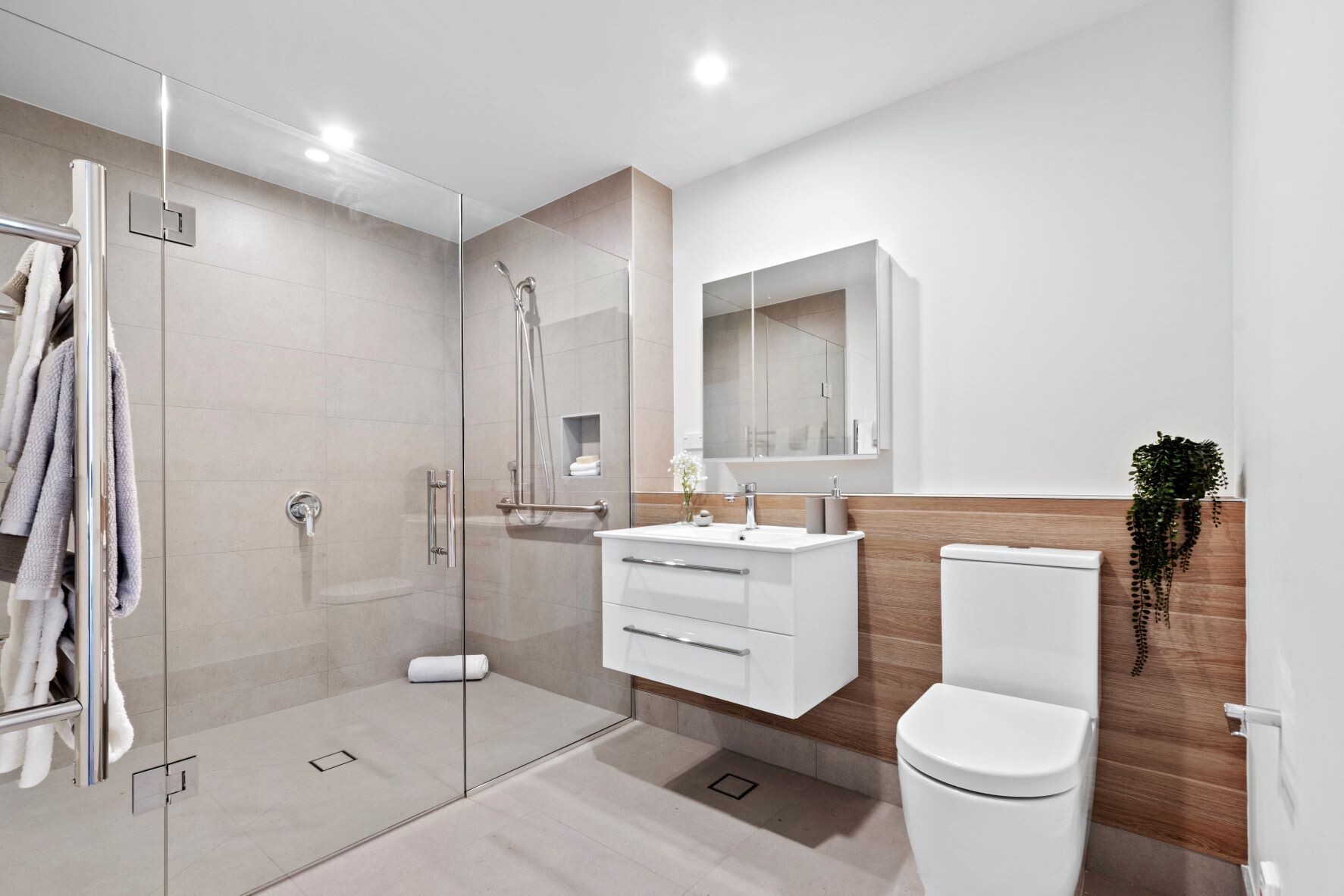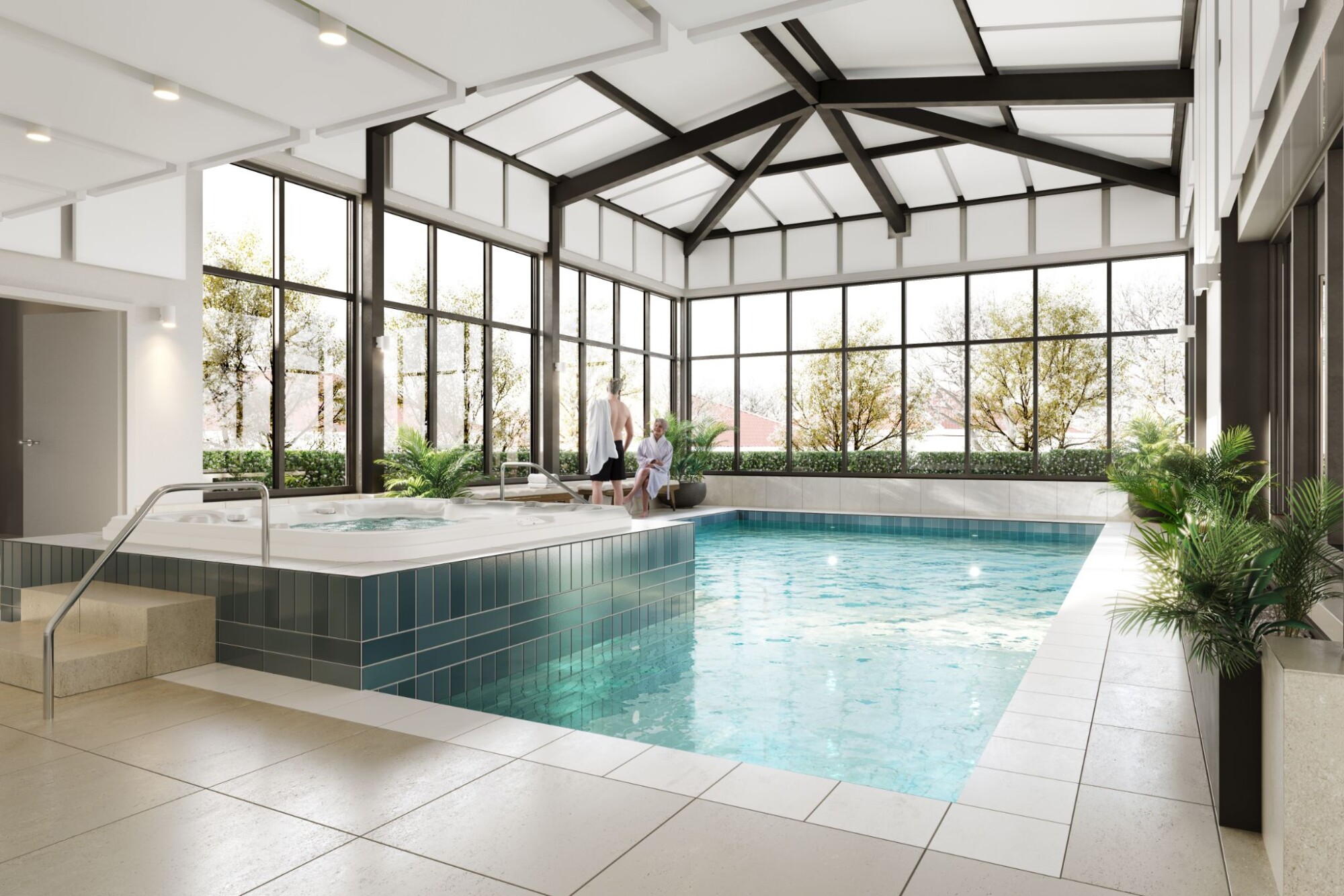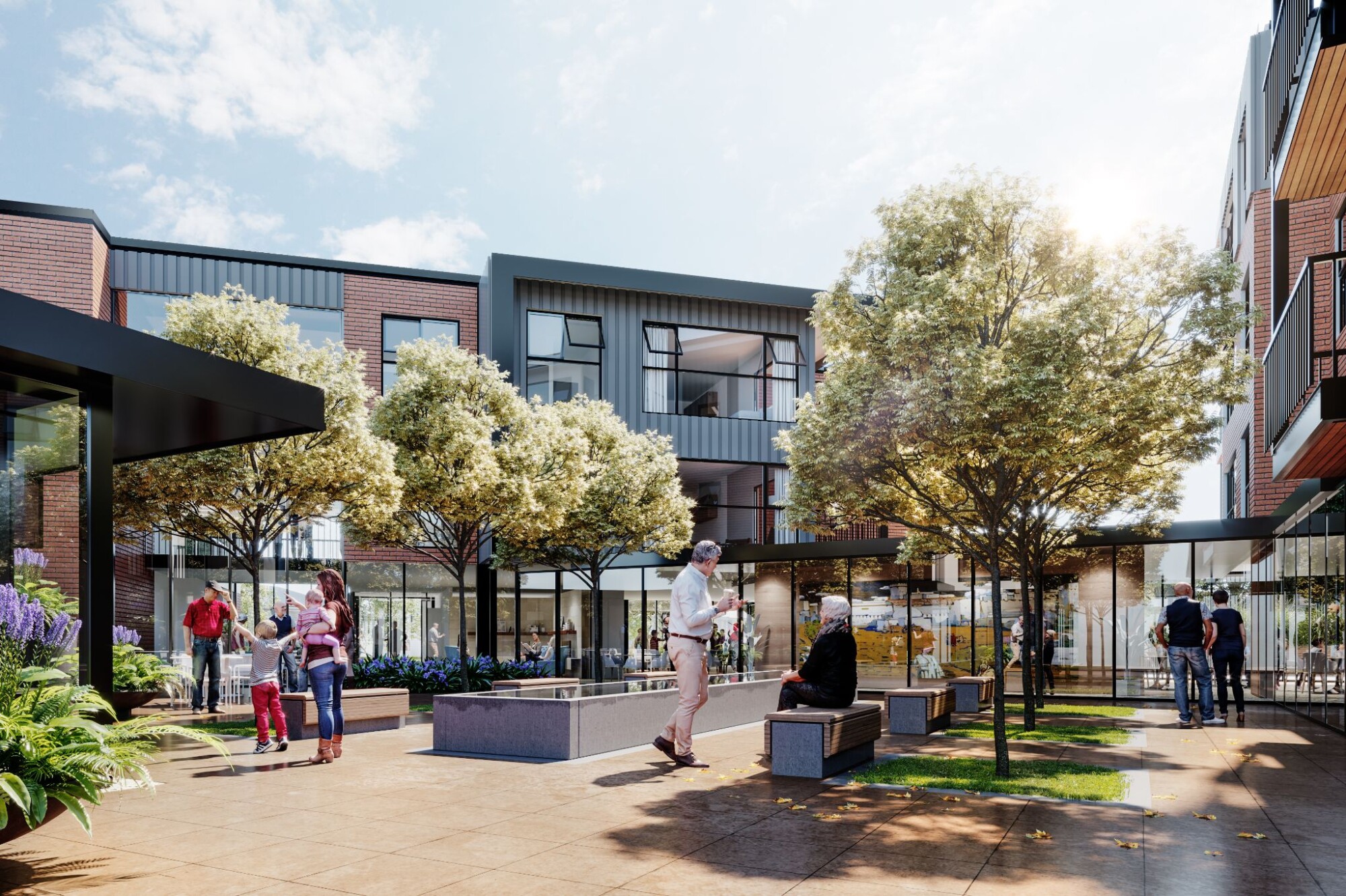 Tap to view property photos
1/7

1

1

1

Edgewater Village - Metlifecare Retirement Village
From $555,000
Salesperson
Sarah Horsfall - Sales Executive
Contact Us Now
027 548 7139
Brand new! 1 Bedroom apartment
Property Type: Apartment

Set on four beautiful acres in Pakuranga, Edgewater Village
is the village with heart that's recently gone through an exciting
transformation. With a friendly community and new amenities
and apartments, you won't believe everything that this refreshed and rejuvenated retirement village has to offer.

BEST KEPT SECRET.
EVERYTHING YOU'LL EVER NEED.

1 bedroom apartment from $555,000 -

Car park Available at additional cost

Spacious apartment offering the best of modern living. Beautiful finishing and plenty of storage, this lovely open-plan apartment has everything you'll need to enjoy retirement. Don't miss out.

Call Sarah today to good a village tour - 0800 803 232
About Edgewater Village - Metlifecare Retirement Village
At a glance

Name

Edgewater Village - Metlifecare Retirement Village

Category

Retirement Village

Address

14 Edgewater Drive
Pakuranga
Auckland 2010

Postal Address

Same as above

Region

South Auckland/East Auckland

Phone

Email

Web

Facebook
Personnel
Manager

Kaileigh Rhodes - 09 577 1699

Owner

Metlifecare Limited - 09 539 8000

Independent Living Sales

Sarah Horsfall - 09 533 0610

Serviced Apartment Sales

Sarah Horsfall - 09 533 0610

Care Living Sales

Sophia Tang - 09 577 1600
Other services
Photos
Map
Downloads
Reviews
Given the current COVID-19 environment we have temporarily disabled our 'feedback' feature. We apologise for any inconvenience.

Refreshed and Rejuvenated!

Edgewater Village is a well-established retirement village set on four acres of beautiful well-maintained gardens in East Auckland.
This well-love village now has a whole new lease on life. From brand new apartments to fantastic new facilities, we've revitalised everything it has to offer. With new energy, new ways to enjoy retirement and its same warm and welcoming heart, there's simply no better time to become part of his friendly and close-knit community.

At Edgewater you'll step straight into a warm, friendly community where staff and residents have your best interests at heart. Our emphasis is on care, connection and ensuring you have everything you need to thrive.
Within the village itself you'll discover a vibrant social programme where you can indulge your interests and share time with friends. We have vegetable gardens for green-thumbed residents, a new café with delicious food and drinks on offer to enjoy with family and friends, new pool, gym, hairdresser, and activities space, lounges and outdoor spaces. What's more, there is onsite care home to cater to future health needs if required.

Edgewater Village is also closely connected to the wider neighbourhood and all it has to offer. Just a short distance away you'll find a shopping centre filled with useful services including a pharmacy, as well as a number of cafés and the local library. A bus stop at the end of the road provides easy access to the city. Here's simply no better time to become part of this wonderful place.
Upcoming Open Days
Upcoming Open Days
Details
When?
Open Day


Join us on Saturday 13th of August from 10am to 2pm for village tours, complimentary light refreshments will be provided. Phone our friendly Sales Executive Sarah on 0800 803 232 to RSVP.

Note: Visitors must be feeling well and wear a mask while on-site. For your safety, our staff also receive daily testing. For full Metlifecare COVID-19 guidelines, please refer to our website metlifecare.co.nz

Saturday, 13th August 2022
10:00am - 2:00pm
Available Properties
Available Properties
Details
Photo

Brand new on promotion!! 2 Bedroom apartment

From $720,000

2 1.5 1

Property Type: Apartment

Promotion on all 2 bedroom apartments - FREE village fees for 3 years valued at $24,000!!! (Terms and conditions apply). Set on four beautiful acres in Pakuranga, Edgewater Village is the villag...

Brand new! 1 Bedroom apartment

From $555,000

1 1 1

Property Type: Apartment

Set on four beautiful acres in Pakuranga, Edgewater Village is the village with heart that's recently gone through an exciting transformation. With a friendly community and new amenities and apa...

From $580,000

2 1 1

Property Type: Unit

This lovely 2 bedroom unit is waiting for you! Relax in your sunny conservatory while soaking up the warm sun and overlooking courtyard. Finished with the latest in modern kitchen and bathroom...

From $505,000

1 1

Property Type: Apartment

Set on four beautiful acres in Pakuranga, Edgewater Village is the village with heart that's recently gone through an exciting transformation. With a friendly community and new amenities and apa...
Agent's Details
Agent's Details
Details
Name
Sarah Horsfall - Sales Executive
Company
Metlifecare Limited
Phone
09 533 0610
Fax
09 533 0722
Mobile
027 548 7139
Email
View Email Address
Updated: 2 Mar 2021
Statutory Supervisor's Details
Statutory Supervisor's Details
Details
Name
Covenant Trustee Services Limited
Address
P O Box 4243, Shortland Street Auckland
City/Town
Auckland
Company
Covenent Trustee Services Limited
Phone
(09) 302 0638
Fax
(09) 302 1037
Updated: 25 Nov 2013
Personnel & Services
Personnel & Services
Personnel / Service
Hours Per Week
Status
Details
Hairdresser
Yes
Wendy, our very friendly hairdresser, is available Wednesday and Friday, she is very popular and bookings are essential to avoid disappointment. Bookings can be made through reception or set up a regular appointment with Wendy.
Podiatrist
Yes
Provides an on site service and can be booked through reception. Operates on a pay as you go policy.
Physiotherapist
Yes
A trained physiotherapist visits Tuesday and Thursdays, bookings made at reception
Activities Co-ordinator
30
Yes
Activities Co-Ordinator on site Monday to Friday. Monthly programme of activities and outings delivered to each unit at beginning of each month and displayed on noticeboard in Community Centre
Meals - Available On-site
Yes
Kitchen Manager and staff produce really satisfying meals. Residents can book for lunch or dinner in the dining room, you can also request a home delivery or a takeaway meal. Weekly menu placed in Community Centre and available on request from reception
Home Help - Available On-site
Yes
We have a team available to assist with all your personal needs and cleaning. This can be set up as a regular service or as required. Flexibility is the key. Discuss your needs and we can tailor a package for you
Home Help - External Provider
Yes
If you have been assessed for home help through the DHB these services can continue when you move into Pakuranga Village. We can top up services privately if required
Registered Nurse
Yes
Registered Nurse runs a wellness clinic for village residents.
Nursing Care
Yes
Care Home and Village Services Team provide services to residents as required. These services do incur a cost. Our Registered Nurses are approved to supply ACC wound care and assessments, these are provided at not cost to the user.
Other Personnel
Yes
Maintenance, Grounds and Maintenance Supervisor, Administrator, Receptionist, gardeners, caregivers. Restaurant waitstaff.
Updated: 2 Mar 2021
Facility Features
Facility Features
Feature
Status
Details
Social/Recreational Programme
Yes
Monthly activities programme delivered to each resident at beginning of each month. Three monthly village magazine (The Tatler) compiled by receptionist from resident contributions.
Community Complex
Yes
Community centre has hair salon, dining room, library, resident kitchen facilities, conservatory where many activities take place as well as administration office and reception.
24 Hour Security
Yes
Security staff on site each night. Village has security fencing and gates for your peace of mind.
Emergency Call System
Yes
All units and serviced apartments and communal areas have an emergency call alarm service in place.
Newsletter
Yes
Enjoy Monthly newsletter and three monthly village magazine delivered to each resident.
Negotiate To Bring Own Pet
Yes
Talk to our team about bringing your Pets to live with you in our village.
Outings
Yes
Residents enjoy regular van outings to local shopping centres and planned social activities
Transport Available
Yes
Village van for planned outings
Restaurant
Yes
Residents can book for lunch and dinner in the dining room on a permanent or casual basis. Menu on noticeboard in community centre and available on request from reception.
Fitness Complex
Yes
Village club house has a good range of gym equipment for residents use.
Swimming Pool
Yes
Indoor heated salt water swimming pool, perfect for those cold winter days/nights
Spa Pool
Yes
In swimming pool / club house complex
Library
Yes
Library is in a quiet area of community centre and has an excellent selection of books, videos and DVD's for residents to access. There is also a large jig saw puzzle library.
Games Room
Yes
Club house houses a pool table, dart board, TV, video, DVD player and numerous other activities
Lounges
Yes
Community centre lounge is the heart of the village. Club house is also used for resident organised social activities
Gardens
Yes
Dedicated garden team maintains all the grounds at Metlifecare Pakuranga. Residents are welcome to maintain their own gardens.
Updated: 29 Aug 2016
Special Features
Special Features
Edgewater Village residents enjoy access to: clubhouse, community centre, dining room, gymnasium, hairdressing salon, indoor heated salt water swimming pool, library, lounge, petanque terrain and spa pool.
Updated: 6 Sep 2019
Interests & Activities
Interests & Activities
Activity programme, Art, BBQ, Large print books, Board games, Cards, Craft, Entertainment, Exercises, Games, Happy Hour, Housie, Jigsaw, Library, Minibus, Movies, Newspaper reading, Outings, Petanque, Pool, Pool table, Quizzes, Reading, Shopping, Sky TV, Spa, Singing, Swimming, Videos, Petanque
Updated: 7 Nov 2019
Languages Spoken
Languages Spoken
Language
Status
Details
English
Yes
Fijian Indian
Yes
Filipino
Yes
Hindi
Yes
Japanese
Yes
Punjabi
Yes
Samoan
Yes
Shona
Yes
Thai
Yes
Tongan
Yes
Updated: 2 Mar 2021
Distances
Distances
Location
Distance
Details
Public Transport
Bus stop at shops on corner of Edgewater Drive and TiRakau Drive (100 metres)
Shops
Pakuranga Plaza - 1km, Botany Town Centre - 2km, Sylvia Park Shopping Centre - 2.5km
Parks
Lloyd Elsmore Park 4km from village located off Pakuranga Road betweem Pakuranga and Highland Park
Library
1.00 Km
Counties Manukau library located beside The Warehouse at Pakuranga Plaza. Mobile library bus calls fortnightly on a Tuesday morning. The bus parks on the roadside outside the main gates. The village has an excellent library on site.
Updated: 25 Nov 2013
Credentials & Membership
NOTE: The Retirement Villages Act 2003 (The Act) is designed to provide improved protection for people who 'buy' into a retirement village. If you intend to 'purchase' you must get independent legal advice before signing your occupation right agreement as required under The Act. Some Retirement Village type facilities are not required to register under The Act so different legal requirements apply. Please make sure you investigate fully.
In some villages there may be some Retirement Village units that have multiple uses e.g. a Serviced Apartment may also be used as a Residential Care Suite. The same unit may therefore show in several places on Eldernet.
10924