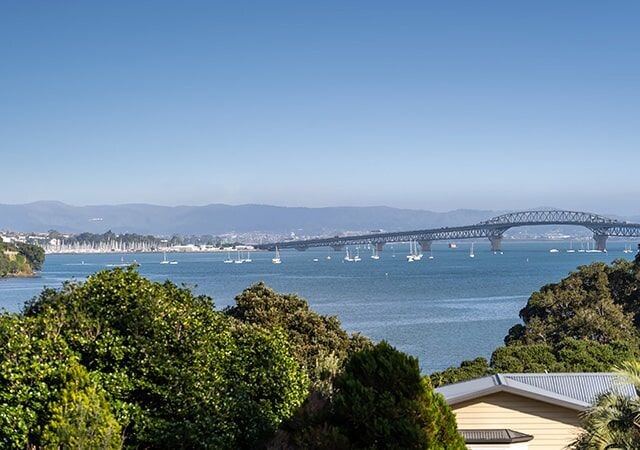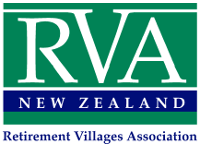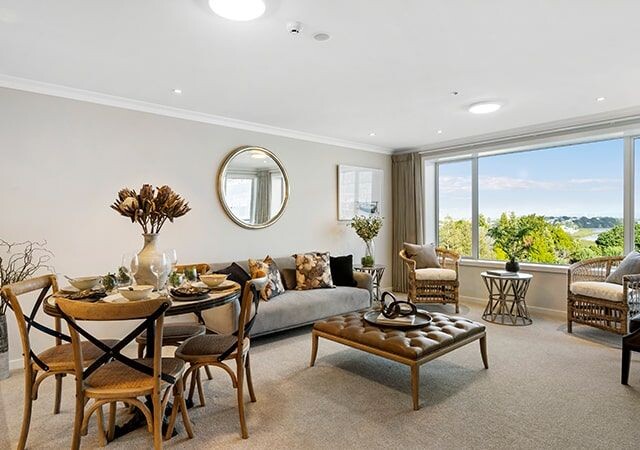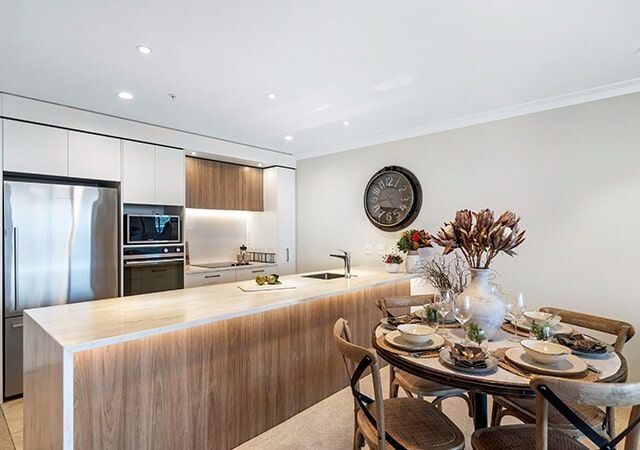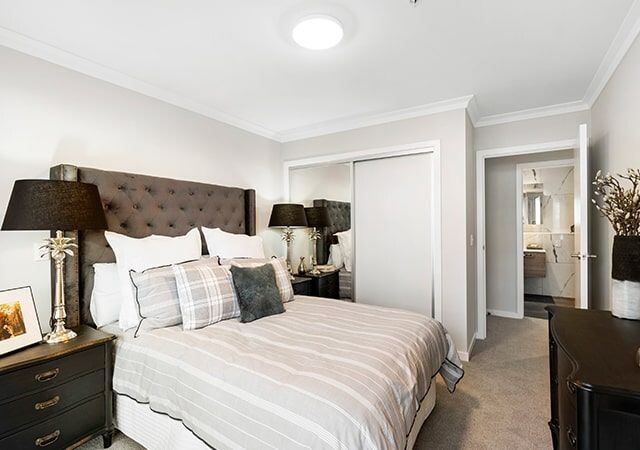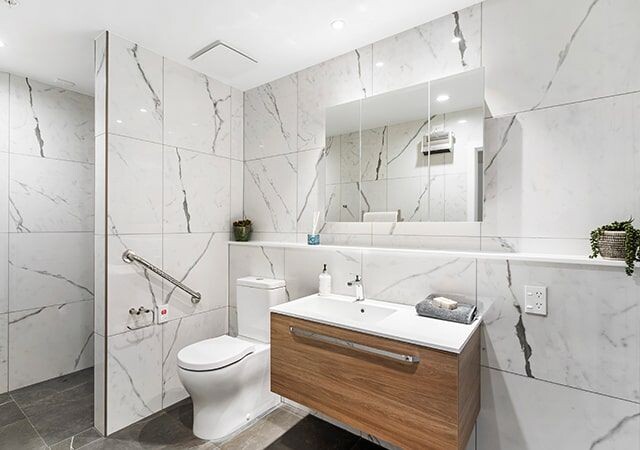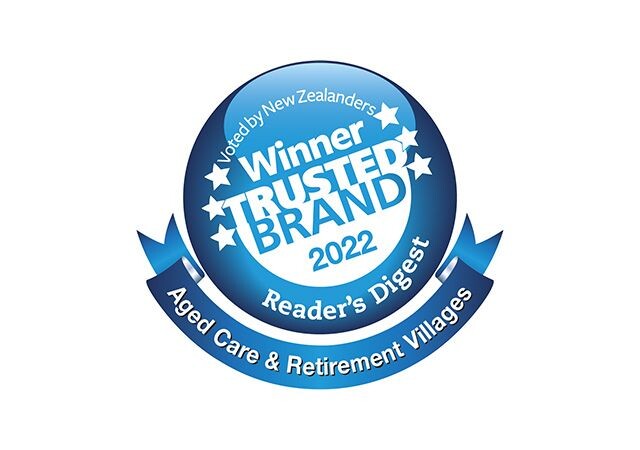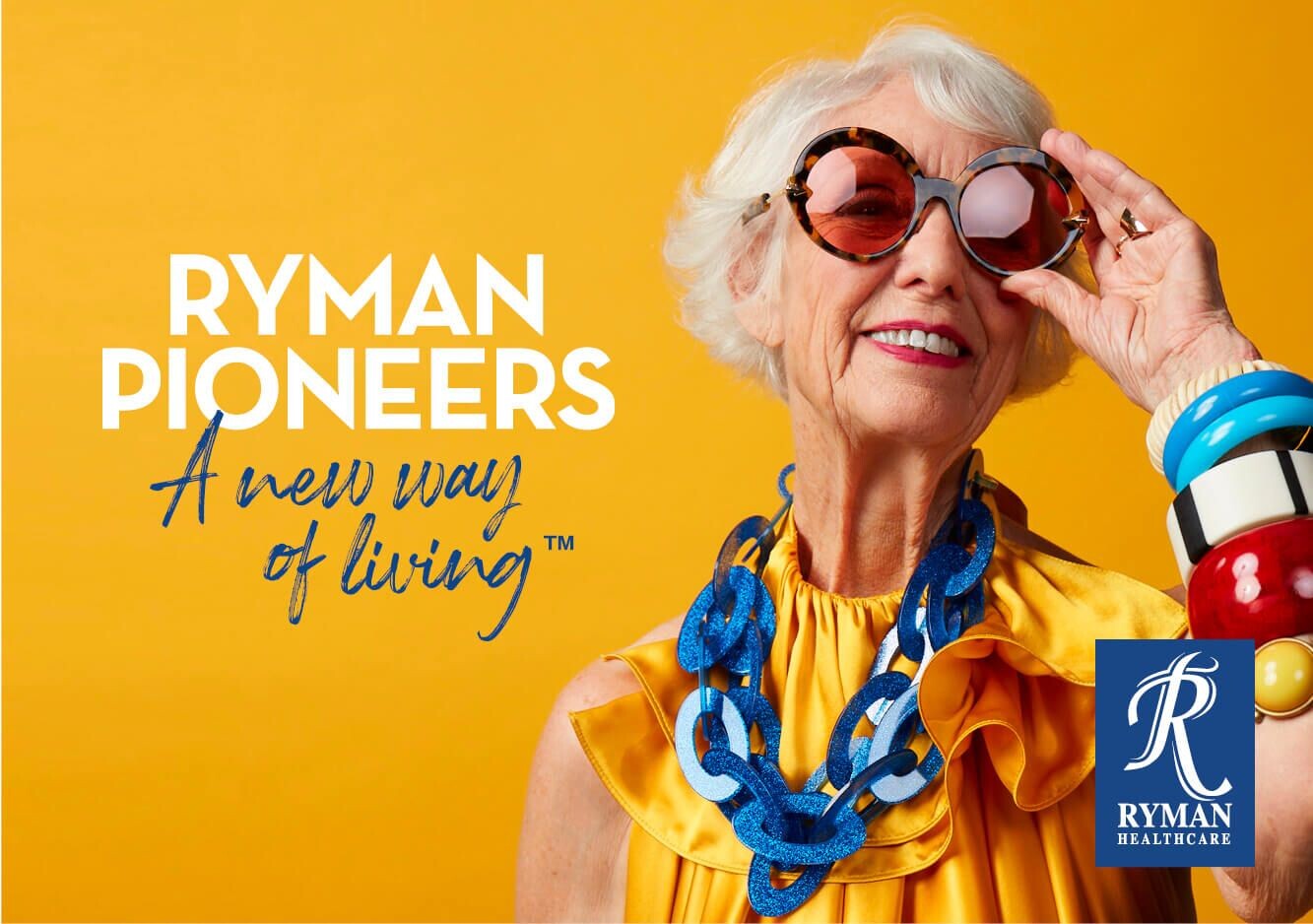 Tap to view property photos
1/7

2

1

88m2

Play Video
William Sanders Retirement Village
$1,800,000
Salesperson
Scott Bremner & Dell Smythe
Contact Us Now
09 445 0909
Property Type: Apartment

Winner: 2022 Trusted Brand Aged Care & Retirement Villages

This gorgeous new apartment has spectacular views. West-facing with a spacious balcony looking across the water to the Sky Tower, Harbour Bridge and city skyline, you will never tire of the beautiful sunsets and dazzling city lights.

Enjoy luxurious living in your stylish home featuring the latest in modern kitchen and bathroom design. Double glazing will make this apartment warm and quiet, keeping you cosy all year round.

Living in a Ryman retirement village means all your maintenance worries are taken care of by us, giving you more time for the activities you enjoy. With a range of fantastic new village amenities, the choice is yours!

You will love living in Devonport, with beautiful sandy beaches and many lovely walks to enjoy. Devonport has a thriving cafe and restaurant culture or try the historic Victoria cinema for a movie night out. If you love Auckland, you will enjoy the ease with which you can access the wider Auckland region on the handy ferry service. Take a day trip to Waiheke Island and enjoy a long lunch or travel into the city for dinner and a show. It is all there to enjoy.

As part of Ryman's Peace of Mind Guarantees, the base weekly fee of $169 is fixed for life*, our deferred management fee is capped at 20 percent – one of the lowest in the retirement sector, and we offer a full range of aged care options including resthome, hospital and dementia care.

William Sanders Retirement Village is superbly located on Ngataringa Road in Devonport and is named in honour of a pioneering New Zealander who set the standard for others to follow.

You can secure this apartment with a deposit of only $9,500. Call Scott on 0800 555 104 or Dell on 0800 555 106 to secure the home and lifestyle of your dreams today!


*Some conditions apply
About William Sanders Retirement Village
At a glance

Name

William Sanders Retirement Village

Category

Retirement Village

Address

7 Ngataringa Road
Devonport
Auckland 0624

Postal Address

Same as above

Region

North Shore/West Auckland

Phone

Email

Web

Facebook
Personnel
Manager

Murray Bain - 09 445 0900

Sales Advisor

Scott Bremner - 0800 555 104

Sales Advisor

Dell Smythe - 0800 555 106
Other services

Winner: 2022 Trusted Brand Aged Care & Retirement Villages

At William Sanders Retirement Village, we're dedicated to caring for you now and into your future. It's comforting for couples at different stages in their health to know that they can be cared for within the same Ryman village, by the same Ryman team.

We provide independent living and assisted living in serviced apartments, as well as resthome, hospital and specialist dementia care.
Providing the full range of living and care options is just one of Ryman's points of difference.

When Ryman Healthcare was founded over 35 years ago, our co-founder Kevin Hickman thought about what he'd want for his own mother. He set one simple standard for the care we provide:
It's got to be good enough for Mum.

Today, we not only uphold that same standard, we continue to raise the bar in retirement living and aged care.

Ryman offer some of the most resident-friendly and transparent terms in Australasia, with agreements written in plain language so they are easy for everyone to understand.

Our base weekly fee is fixed for the entire time you occupy your apartment, guaranteed.* And our deferred management fee is capped at 20 percent – one of the lowest in the retirement sector.

Leading innovation is something that Ryman are becoming renowned for. Our seasonal Delicious menu is made fresh on site by in-house village chefs. If you ever feel like letting someone else doing the cooking, you can choose from three main courses, including a vegetarian option. We also cater for special dietary requirements.

Just like our Delicious meals, our individually frozen meals are made fresh, using only natural ingredients. The ready-to-eat meals are very reasonably priced and are available to purchase from the village café or reception.

We've developed our own ACC accredited Triple A exercise programme. Catering for all ability levels, this free programme improves strength, balance and mobility. Our Engage activities programme provides events and activities for residents, such as the weekly Happy Hour, arts and crafts, and outings in the village van.

Having daily activities and events to look forward to, combined with a friendly village environment, is what life is all about. It's those moments of shared joy and laughter. Because At Ryman villages, we create the kind of community that our residents grew up in – connected and caring.

Located on Ngataringa Road in Devonport, the brand new William Sanders Retirement Village will be nestled amongst peaceful surroundings with views of Mount Victoria / Takarunga, Rangitoto, Auckland city and the harbour bridge.

Apartments are designed with the over 70s in mind. Their spacious, well-considered layouts include kitchens and bathrooms that make daily life easy for you. For your peace of mind, call bells are monitored 24 hours a day by on-site staff, and we have 24-hour security to ensure your safety at all times.

Amenities include a café, all-weather bowling green, petanque court, indoor heated swimming pool, spa, library, gymnasium, hair and beauty salon, shop and bar.

As a Ryman village, we've won the Reader's Digest Trusted Brand: Aged Care and Retirement Villages award eight times. And we've been awarded the gold medal seven times in the Reader's Digest Quality Service award.

Of all the large providers (with 15 villages or more) in New Zealand, Ryman has the highest number of care centres with 4 years' certification – the 'gold standard' in care – from the Ministry of Health.

The Lifestyle at William Sanders Retirement Village has so many wonderful aspects. However, we appreciate that everyone has different needs and expectations. Which is why we encourage you to come and visit.

Compare Ryman terms with other retirement village providers, find out what care options they provide for the future, and join in with the activities or events on offer. That way, you'll obtain a real appreciation of village lifestyle, and whether you can see yourself living there.

We look forward to introducing you to our wonderful community.

*Some conditions apply
Upcoming Open Days
Upcoming Open Days
Details
When?
Open Day


WE ARE A COMMUNITY

Our village open days are a great opportunity to visit a Ryman village. Experience how easy it is to continue enjoying the lifestyle you've always loved while making the most of the endless opportunities available.

It's a lifestyle Lynette knows well. She starts her day practicing yoga, and since moving to her Ryman apartment, has joined the village walking group. The friendships, camaraderie and support that have blossomed from their regular outings mean that Lynette now sees the village community as family.

MAKE AN APPOINTMENT TODAY

William Sanders Retirement Village offers independent and serviced apartments as well as resthome, hospital and specialist dementia care. Nestled in peaceful surroundings, the village provides views of Mount Victoria/ Takarunga, Rangitoto, Auckland city and the Harbour Bridge. Plus, Devonport's bustling restaurants and sandy beaches are just minutes away.

There's so much to see! Our open days are the perfect opportunity to explore the village and find out more about what's on offer.

This will be a Covid-safe event and bookings are essential. To make an appointment at a time that suits you, call our team on 09 445 0900 or visit rymanhealthcare.co.nz/open-days.

Sunday, 21st August 2022
10:00am - 3:00pm
Open Day


WE ARE A COMMUNITY

Our village open days are a great opportunity to visit a Ryman village. Experience how easy it is to continue enjoying the lifestyle you've always loved while making the most of the endless opportunities available.

It's a lifestyle Lynette knows well. She starts her day practicing yoga, and since moving to her Ryman apartment, has joined the village walking group. The friendships, camaraderie and support that have blossomed from their regular outings mean that Lynette now sees the village community as family.

MAKE AN APPOINTMENT TODAY

William Sanders Retirement Village offers independent and serviced apartments as well as resthome, hospital and specialist dementia care. Nestled in peaceful surroundings, the village provides views of Mount Victoria/ Takarunga, Rangitoto, Auckland city and the Harbour Bridge. Plus, Devonport's bustling restaurants and sandy beaches are just minutes away.

There's so much to see! Our open days are the perfect opportunity to explore the village and find out more about what's on offer.

This will be a Covid-safe event and bookings are essential. To make an appointment at a time that suits you, call our team on 09 445 0900 or visit rymanhealthcare.co.nz/open-days.

Monday, 22nd August 2022
10:00am - 3:00pm
Open Day


WE ARE A COMMUNITY

Our village open days are a great opportunity to visit a Ryman village. Experience how easy it is to continue enjoying the lifestyle you've always loved while making the most of the endless opportunities available.

It's a lifestyle Lynette knows well. She starts her day practicing yoga, and since moving to her Ryman apartment, has joined the village walking group. The friendships, camaraderie and support that have blossomed from their regular outings mean that Lynette now sees the village community as family.

MAKE AN APPOINTMENT TODAY

William Sanders Retirement Village offers independent and serviced apartments as well as resthome, hospital and specialist dementia care. Nestled in peaceful surroundings, the village provides views of Mount Victoria/ Takarunga, Rangitoto, Auckland city and the Harbour Bridge. Plus, Devonport's bustling restaurants and sandy beaches are just minutes away.

There's so much to see! Our open days are the perfect opportunity to explore the village and find out more about what's on offer.

This will be a Covid-safe event and bookings are essential. To make an appointment at a time that suits you, call our team on 09 445 0900 or visit rymanhealthcare.co.nz/open-days.

Tuesday, 23rd August 2022
10:00am - 3:00pm
Available Properties
Available Properties
Details
Photo

$1,800,000

2 1 88m2

Property Type: Apartment

Winner: 2022 Trusted Brand Aged Care & Retirement Villages This gorgeous new apartment has spectacular views. West-facing with a spacious balcony looking across the water to the Sky Tower, Harbour...

Two-bedroom apartment with amazing views

$1,900,000

2 1 87m2

Property Type: Apartment

Winner: 2022 Trusted Brand Aged Care & Retirement Villages View plans today for this gorgeous two-bedroom apartment boasting amazing views and a fantastic location. Sit and relax on your spaciou...

$570,000

1 1 48m2

Property Type: Serviced Apartment

Winner: 2022 Trusted Brand Aged Care & Retirement Villages Don't miss out on this beautiful and spacious assisted-living apartment! Relax on your balcony while admiring the views of Mount Victor...

$600,000

1 1 51m2

Property Type: Serviced Apartment

Winner: 2022 Trusted Brand Aged Care & Retirement Villages This brand new and spacious serviced apartment has beautiful afternoon sun and with lovely views across the vibrant gardens and village co...
Agent's Details
Agent's Details
Details
Name
Scott Bremner & Dell Smythe
Phone
09 445 0909
Email
View Email Address
Updated: 14 Mar 2022
Statutory Supervisor's Details
Statutory Supervisor's Details
Details
Name
Anchorage Trustee Services Limited
Updated: 14 Mar 2022
Solicitor's Details
Solicitor's Details
Details
Name
Duncan Cotterill
Address
148 Victoria Street
City/Town
Christchurch 8013
Updated: 14 Mar 2022
Personnel & Services
Personnel & Services
Personnel / Service
Hours Per Week
Status
Details
Hairdresser
Yes
Diversional Therapist
Yes
Activities Co-ordinator
Yes
Meals - Available On-site
Yes
Registered Nurse
Yes
Nursing Care
Yes
Updated: 14 Mar 2022
Facility Features
Facility Features
Feature
Status
Details
Social/Recreational Programme
Yes
Community Complex
Yes
24 Hour Security
Yes
Emergency Call System
Yes
Newsletter
Yes
Pets In Residence
Yes
Negotiate To Bring Own Pet
Yes
Outings
Yes
Restaurant
Yes
Fitness Complex
Yes
Swimming Pool
Yes
Spa Pool
Yes
Craft Room
Yes
Library
Yes
Games Room
Yes
Chapel
Yes
Lounges
Yes
Gardens
Yes
Updated: 14 Mar 2022
Special Features
Special Features
The complimentary Ryman Engage programme provides residents with a variety of activities that cover all aspects of wellbeing considered important for quality of life. These include physical activity, social engagement, intellectual stimulation, creativity and embracing culture and spirituality.

Triple A is our award-winning exercise class on offer to residents, designed to maintain and improve strength and balance, heart health and fitness and range of movement. We offer classes to suit all activity levels, even seated class for those who are less mobile. Regular exercise benefits everyone, regardless of age, and evidence shows that it is never too late to make real fitness gains.
Updated: 11 May 2022
Interests & Activities
Interests & Activities
William Sanders Retirement Village offers a full and complete activities programme with dedicated activities coordinators. Please enquire for more information.

On site we have plenty of opportunities to be active with a gym, swimming pool, spa, bowling green, pool table, workshop and craft room.
Updated: 11 May 2022
Languages Spoken
Languages Spoken
Language
Status
Details
English
Yes
Other Information
Yes
Should English not be your first language, we will make every endeavour to ensure we are able to understand you and your needs. We will also ensure an interpreter (or other) is available on request as required.
Updated: 11 May 2022
Religious/Spiritual Affiliations
Religious/Spiritual Affiliations
Religious/Spiritual Affiliations
Status
Details
Inter denominational
Yes
(Other comments)
Yes
We will endeavour to meet individual resident's needs as requested.
Updated: 11 May 2022
Distances
Distances
Location
Distance
Details
Public Transport
0.35 Km
Our nearest bus stop is on Wesley Street.
Shops
0.00 Km
We have a shop on premises in the village which stocks toiletries, magazines, confectionary and other small items.
Mall
4.40 Km
Our nearest mall is Shore City Shopping Centre, which has a wide variety of shops and cafes.
Parks
2.50 Km
We have a number of local parks nearby, including Takarunga / Mount Victoria and Maungauika / North Head Historic Reserve.
Library
0.00 Km
Residents are welcome to visit the village library at any time. A mobile library service is also provided by the activities team.
Updated: 11 May 2022
Credentials & Membership
NOTE: The Retirement Villages Act 2003 (The Act) is designed to provide improved protection for people who 'buy' into a retirement village. If you intend to 'purchase' you must get independent legal advice before signing your occupation right agreement as required under The Act. Some Retirement Village type facilities are not required to register under The Act so different legal requirements apply. Please make sure you investigate fully.
In some villages there may be some Retirement Village units that have multiple uses e.g. a Serviced Apartment may also be used as a Residential Care Suite. The same unit may therefore show in several places on Eldernet.
14511