Thanks to our friends at Palmers and HarperCollins Publishers New Zealand, we've got some gardening goodies to giveaway – including two $50 vouchers (which can be used at Oderings in the South Island) and a copy of the latest Yates Garden Guide. All you have to do to win is show us your garden!
Whether you grow prize roses, have a sprawling vege patch, run a community or shared garden, or care for an impressive indoor plant collection, we want to see your handiwork!
Simply share a photo of your garden to the competition post on Facebook page or email media@eldernet.co.nz and you're in the draw! Winner drawn Tuesday 16 November – so get your entries in quick!
To get you inspired, here are some tips from Palmers for plants that can hack the harsh New Zealand sun.
Summer can be a rough time for a lot of plants. With very limited rainfall and the harsh NZ sun beating down on them, they can start to look a little worse for wear. But this doesn't mean you can't have bright colour and fresh foliage in your garden over summer! Check out our top drought tolerant plant suggestions for the hot and dry areas in your garden: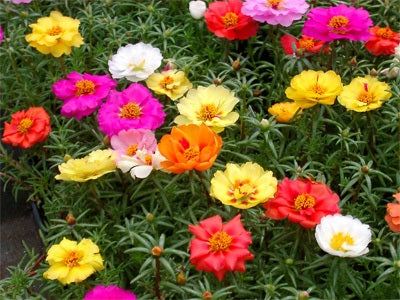 Portulaca
Portulaca is a bright and beautiful low growing ground cover with succulent-like leaves. They tolerate many kinds of soil but prefer sandy, well-drained soil and love full sunlight. These plants are excellent for high heat and drought tolerance, and will seed and spread themselves very well. They do not require frequent watering and when they are watered, they don't require much as their root system is very shallow.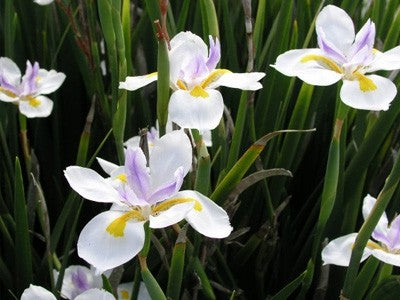 Dietes
Also known as the African Iris or Butterfly Iris, Dietes display attractive, stiff, spiky foliage and multiple, showy blooms. They will adapt to the amount of sun they get but will do best in sunny spots. Dietes can be grown in the soil or as a waterplant, the more water they receive, the more accelerated their growth will be.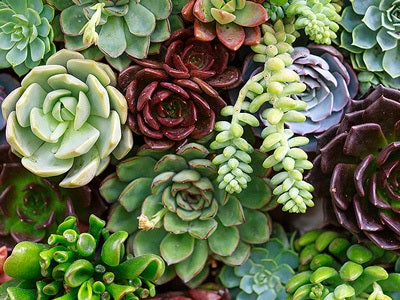 Succulents
There are many, many different varieties of succulents available so there is sure to be one to suit every garden! Originating from the warmer areas of the globe, they will happily survive with limited water and direct sunlight. Some succulents will produce flowers if conditions are right; water, fertiliser and sunlight will help encourage the blooms to show.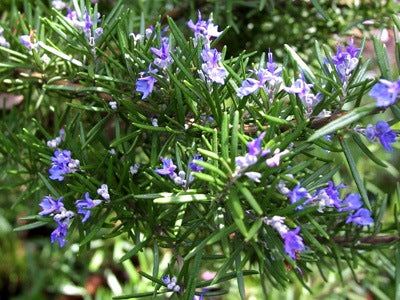 Rosemary
Bees love the small blue flowers that Rosemary displays and with its hardy nature, it makes a great border or hedge to plant in summer. Rosemary prefers to keep quite dry so it is perfect planted in well draining soil or terracotta pots. They do not require regular watering but love lots of light (at least 6 hours a day), so make sure they're planted somewhere sunny!
Flaxes and Grasses
In NZ we are pretty spoiled for choice when it comes to flaxes and grasses. There is a huge range available that thrive in sunny, dry conditions. Some of our favourites are lomandra, libertia, carex and phormium.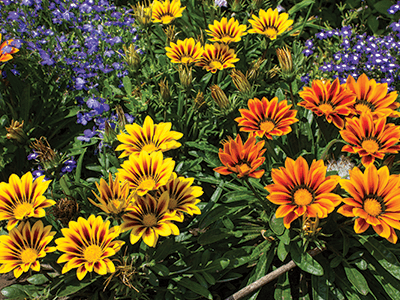 Flower Power
You can have lavish looks and drought tolerance. Some robust summer bloomers include; Achillea, Dianthus, Echinacea, Gazania (pictured), Osteospermum, Penstemon, Sedum, Salvia, Sisyrinchium, Verbena.