Transport, vehicles & companion drivers
Viv's Companion Driver Service
At a glance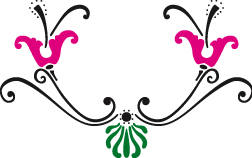 Name

Viv's Companion Driver Service

Category

Transport, vehicles & companion drivers

Address

17 Mill Street
Ongaonga 4278

Postal Address

PO Box 53
Ongaonga 4244

DHB

Hawke's Bay

Phone

Mobile

Email
Personnel
Owner

Vivienne Dahm - 06 856 6824
My Mission is to provide a safe , clean , comfortable and affordable transport/ Taxi service for the people of Central Hawkes Bay
Testimonials
Testimonials
" Viv has been driving me to and from work for weeks now and I can honestly say she is fantastic. Nothing has been too much trouble , she certainly goes that extra mile. She has been happy to lift equipment in and out of the car for me and even stopped for me to pop to the pharmacy when I needed to .I would certainly recommend Viv to anyone and wish her every success with Viv,s Companion Driver Service ."
Sandra O.

We used Viv and her team for the week 5-9th July 2021 for a group that needed transport between Waipawa, Waipukurau and from/to Napier Airport. We couldn't recommend them highly enough. we made a few changes to times , one at fairly short notice, and nothing was ever too much trouble. As there was a wait for the group's flight on the Friday , Viv and one of her lovely ladies also took the group for a bit of a "tiki-tour"which was greatly appreciated . Cheers, Maree .

"For anyone no longer able to drive a car ,I can recommend Viv,s Companion Driver Service . Prompt , punctual and efficient ,it is a pleasure to have a reliable driver when needed and I am able to retain my independence , Thanks Viv " Margaret W .

Viv ,s Companion Driver Service is the best idea to happen for decades in Central Hawkes Bay . Viv is a very pleasant and reliable person and always on time with her driving service. Nothing is any trouble to her , she will carry your luggage or groceries into the house for you if need be. If you require assistance to be wheeled in a wheelchair from the airport to her car ,Viv will do that with a big smile . I would recommend her to everyone out there. All the best Viv in your new adventure "
Lynette B.
Updated: 20 Sep 2021
Suburbs/Districts/Towns Serviced
Suburbs/Districts/Towns Serviced
I drive throughout Central Hawkes bay District , picking or dropping folk in all areas such as Takapau , Ongaonga ,Tikokino , Argyll ,Otane, Waipawa , Waipukurau , and beyond , and all the areas in between.

Transport to and from Napier Airport available . Leave your car securely at home . Let Viv drive to the airport ,no worries , and on your return , pick you up and take you home .
Hastings hospital .
Napier
Dannevirke
Updated: 20 Sep 2021
Service Description
Service Description
Viv, s Companion Driver service is offering a private hire Driver / Taxi service operating in and around Central Hawkes Bay, getting people from A to B in a safe , comfortable , prompt and efficient way .TOTAL MOBILITY VOUCHERS NOW ACCEPTED.

Mobility Van now available for Clients in wheelchairs / mobility scooters , transported with ease and in comfort .

Providing transport for the people of CHB .
To Continue to meet the needs of the people of CHB we have expanded and now have a second vehicle and are very happy to introduce two new drivers . We can help you with short trips or longer journeys .

If you are unable to drive call us
*Elderley: we can help with your shopping , getting to and from your appointments such as your Doctor ,the hospital or your hair appointments .
*We drive school children safely to and from school.
*Airport pick ups and drop offs .
*Wedding or event transport -safe transport for you guests and family.
*ACC clients : Had an accident ? Remember to ask your ACC case manager if you are eligible for transport assistance to get to Dr , physio , to work , shopping ,or your children to and from school .
For Booking , enquiries and no obligation quotes please call Viv on
06 856 6824 or 027 211 3663
Updated: 20 Sep 2021
Access
Access
Access
Status
Details
A mobile service
Yes
Easy access
Yes
Wheelchair accessible vehicle Mobilty scooter accessible vehicle -depending on scooter size
Updated: 20 Sep 2021
After Hours
After Hours
After Hours
Status
Details
After Hours
Yes
Please call Viv to enquire about after hours
Updated: 20 Sep 2021
Payment
Payment
Payment
Status
Details
Payment required
Yes
Eftpos available Cash Accounts by arrangement
Subsidy may be available
Yes
Total Mobility vouchers accepted Allows the user half price taxi fares . Conditions apply Please ask
Updated: 20 Sep 2021
11355